Becky Hammon didn't get a head coaching job in the NBA, something she and many basketball fans had dreamed of for years. But she has landed a job as the coach of the WNBA's Las Vegas Aces, a move that could lead to titles in her immediate future.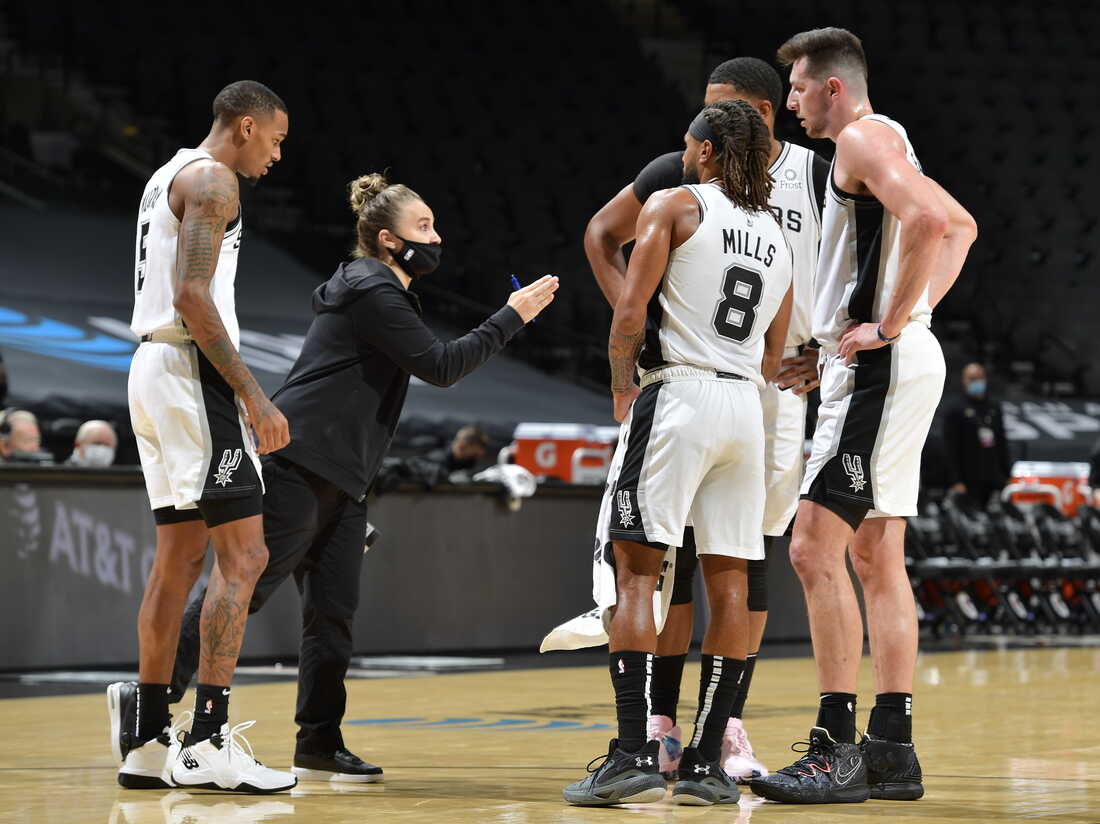 DraftKings Sportsbook lists the Las Vegas Aces as the +350 favorite to win the 2022 WNBA Championship, ahead of other contenders like the Chicago Sky (+400) and Connecticut Sun (+400).
Hammon sees Aces job as important step
While there are several women serving as assistant coaches in the NBA, Hammon emerged as the most prominent.
Hammon made six WNBA All-Star teams during her professional career. She also won a bronze medal representing Russia at the 2008 Olympics in Beijing. After retiring as a player, Hammon spent eight years as an assistant coach for Gregg Popovich on the San Antonio Spurs, a role which made her the first full-time female assistant coach for any major men's North American professional sports team.
Hammon earned a number of head coaching interviews with NBA teams thanks to that resume, but she says that experience still stood out as an issue when she talked to potential suitors.
"I sat in [NBA] head coaching interviews and people said two things: 'You've only been in San Antonio and you've never been a head coach,'" Hammon told the Associated Press. "NBA jobs are hard to get. In some ways, I feel like the NBA maybe is close. In other ways, I feel like they're a long ways off from hiring [a woman as a head coach]. I don't know when it could happen."
That led Hammon to the WNBA. The former member of the San Antonio Stars – the team that is now the Aces – says that running a team will be key to her future career, whether that's in the WNBA, NBA, or elsewhere.
"Being the head coach of the Las Vegas Aces is a step forward and a step in the right direction for myself and for women's basketball," Hammon said. "I cannot emphasize enough the importance of this opportunity that I have. There's something to being a head coach."
Las Vegas knocking on door of WNBA title
Wilson will take over for former coach Bill Laimbeer, who will stay on in the organization and share in the general manager duties.
Even if Hammon didn't land an NBA job this time around, her resume still commands respect. She will become the highest-paid coach in the WNBA, with sources telling The Athletic that she earned a record-setting contract for the league.
Hammon's experience and the Aces roster bodes well for Las Vegas. The Aces finished first in the Western Conference in each of the past two seasons. They lost to the Seattle Storm 3-0 in the 2020 WNBA Finals, and lost to the Phoenix Mercury 3-2 in the semifinals last season. Las Vegas should return stars like A'ja Wilson, Chelsea Gray, and Kelsey Plum for the 2022 season.
That means Hammon has plenty of tools to work with on her new team.
"I do feel like implementing my offensive system and defensive system is something that I'm really looking forward to," Hammon told reporters. "And I think that a championship is well within reach."