One day after Marshawn "Beastmode" Lynch appeared in the final episode of "Westworld" season three, the former All-Pro running back hinted at a potential comeback with the Seattle Seahawks when he said, "Expect the unexpected."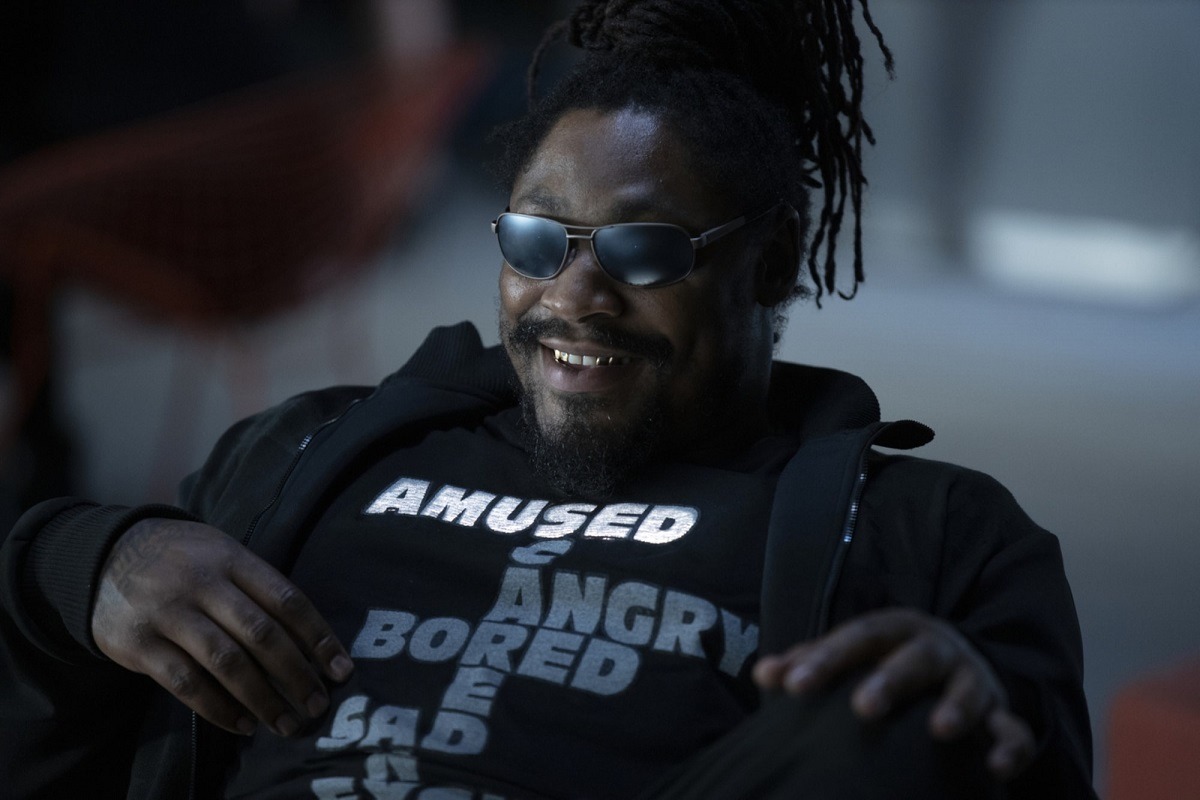 Lynch, 34, came out of retirement at the end of last season. He played in one regular-season game with the Seahawks in Week 17. The Seahawks were decimated with injuries when they lost both of their top running backs, Chris Carson and Rashaad Penny.
Lynch also appeared in the playoffs, and scored three touchdowns in two games. The Seahawks won an NFC wild-card game, but lost to the Green Bay Packers in the NFC Divisional Playoffs.
Apparently, we didn't see the last of Beastmode. During an interview with ESPN's Scott Van Pelt, Lynch surprised the world with his interest in returning to the football field.
"Well, it's almost on that 'expect the unexpected'," said Lynch. "But just as far as right now, what I do know is, I keep it solid. My agent has been in talks with Seattle, so we'll see what happens. If it works out and I get back up there, it is what it is. And if not, s–t, I'm looking good. So, I ain't really tripping too much."
Sounds like Lynch heeded his own advice and took care of his chicken (cash).
Beastmode's Swan Song in Oakland
Lynch played 149 games in the NFL and scored 85 touchdowns. He's racked up more than 10K yards with 10,413 rushing yards. Lynch hit peak Beastmode and had some of the best years of his career with the Seahawks in the early 2010s. He racked up 13 rushing touchdowns and four receiving scores in 2014.
Lynch returned to his hometown of Oakland in 2017 to play for the Raiders in his final two seasons in the NFL. Injuries hampered Lynch in 2018, and he played only six games. He retired at the end of the 2018 season and pivoted to his post-NFL career as a pitchman and actor.
Lynch got tapped to play a criminal for hire in the third season of HBO's "Westworld" alongside Aaron Paul. Lynch's character, Giggles, made a cameo in the final episode. Spoiler alert: Giggles got shot during a full-scale riot in downtown Los Angeles.
Who knows if he will be back when the fourth season of Westworld airs in 2022? The next season of "Westworld" hasn't started production yet, and all of Hollywood remains shut down due to the coronavirus outbreak.
Most recently, Lynch was spotted riding his bicycle in Oakland and handing out masks to people in his community.
Seattle Reprise, Thin at RB, Beastmode to Rescue?
The NFL has always been a war of attrition, but if you don't have two strong running backs, you're in deep trouble. That's why the Seattle Seahawks are looking to have Lynch come out of retirement and once again activate Beastmode.
Chris Carson's hip has been healing and he's expected to be ready by the start of the season (if the season starts on time in early September). But clearly, the Seahawks are seeking bodies to bolster their roster.
Rashaad Penny's outlook isn't as good. He's expected to be ready mid-season, which means the Seahawks will still be short when the season begins.
The Seahawks drafted DeeJay Dallas from the Miami Hurricanes in the fourth round. They also added a pair of undrafted rookies to their roster with Patrick Carr (Houston) and Anthony Jones (Florida International).
The only veteran on their current roster is Travis Homer. The Seahawks drafted Homer in the sixth round of the 2019 NFL Draft. He rushed only 18 times all season for 114 yards and zero touchdowns. Homer split time with Lynch in the last game of the regular season in Week 17.