With the 2020 Major League Baseball season beginning on March 26, teams have already reported to spring training and have played a few exhibition games. I'm sizing up all 30 squads for bettors, with a breakdown of the rosters and projections for how they'll fare. Today, this exclusive series continues with a look at the National League East's New York Mets.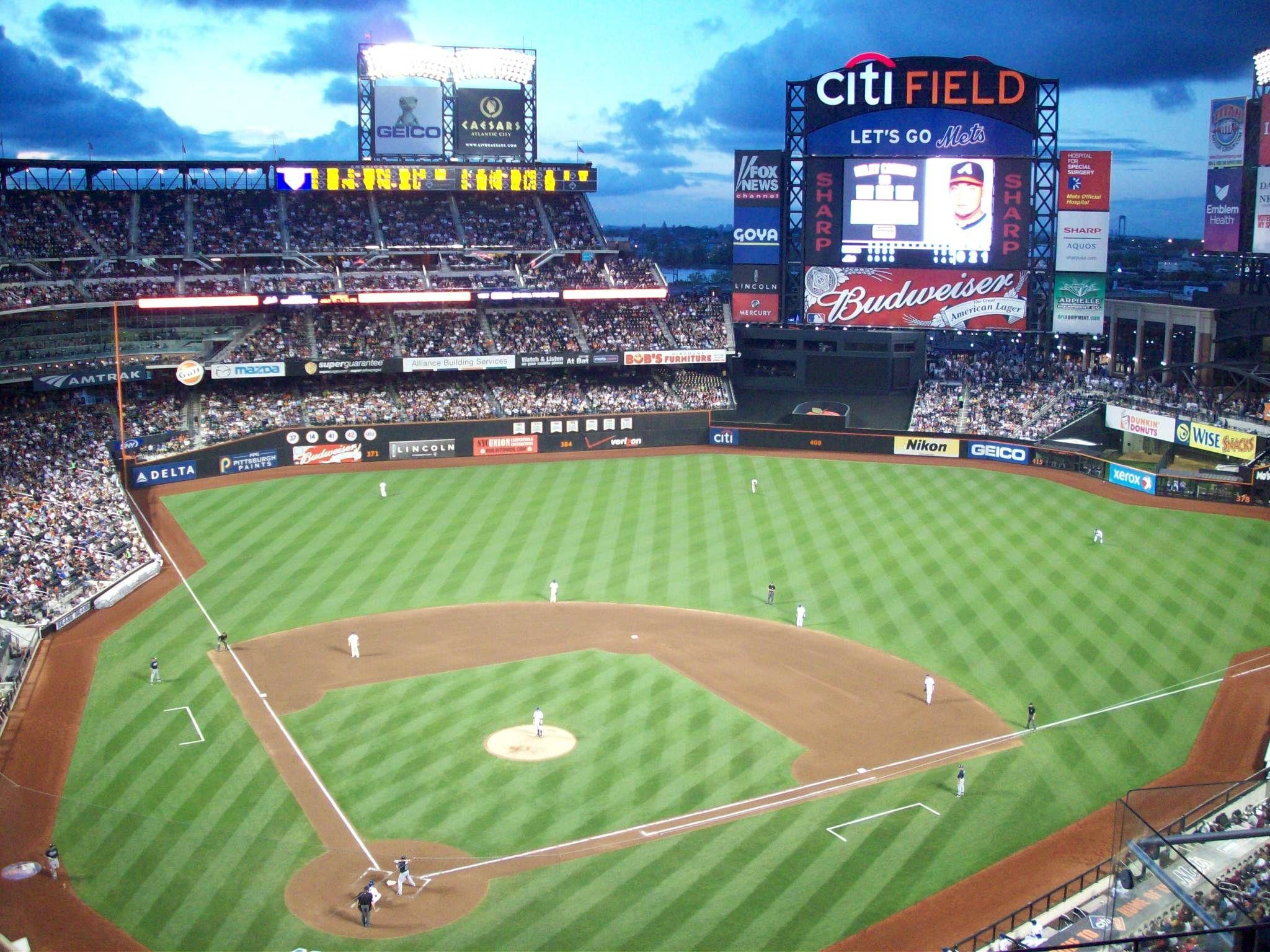 The Mets are expected to be an above-average team competing in a division with four possible playoff contenders. Their win total for the upcoming season is projected at 86.5, ranking as the third-highest total in the NL East, along with rival Philadelphia, which is also forecasted by oddsmakers to post the exact same number of victories.
New York has the sixth-highest projected win total of any team on the National League, and 11th-highest number in the majors. Here's OG's bold forecast for the Mets, along with our prediction as to how they'll fare in 2020.
The Mets boast one of the best starting pitching duos in the majors, but their Achilles' heel could be the pending sale of the franchise, which likely will temporarily tighten the purse strings needed to improve with trades.
New York Mets Betting at a Glance
Regular Season Projected Win Total: O/U 86.5
Odds to Win the National League East: +330 (3.3 to 1)
Odds to Win the National League Pennant: +800 (8 to 1)
Odds to Win the 2020 World Series: +2000 (20 to 1)
2019 Regular Season Projected Win Total: 84.5
2019 Final Record/Standings/Results: 86-76 (3rd place), missed wild-card spot by three games
Key Additions
Several new acquisitions could contribute significantly to the Mets prospects for a big year. Here's a closer look at what happened during the recent offseason:
+ Dellin Betances (P) — Four-time All-Star enjoyed sporadic brilliance with the Yankees, but injuries are a concern
+ Stephen Gonsalves (P) — Journeyman in minors; a low-risk prospect
+ Rick Porcello (P) — Mets hoping he can replicate his remarkable 22-win season with Boston in 2016
+ Michael Wacha (P) — Seven-year career with St. Louis was impressive; a possible 5th starter
+ Jake Marisnick (OF) — Acquired in a trade with Astros
Key Subtractions
No doubt, the Mets also lost some talent that they will have to replace:
– Zack Wheeler (P)
– Rajai Davis (OF)
– Matt Kemp (OF)
– Juan Lagares (OF)
– Joe Panik (2B)
– Todd Frazier (3B)
Reasons for Optimism
The Mets could be one of baseball's top pitching teams, provided they remain healthy and see some improvement in the bullpen. Most teams would love to be stacked with this rotation's potential.
Pitching
The 2020 version of the Mets are built around great starting pitching — namely two-time, back-to-back Cy Young winner Jacob deGrom (led the majors with a 1.70 ERA in 2018 and 255 strikeouts in 2019) and Noah Syndergaard 47-30 career W-L record with 3.31 ERA). If Rick Porcello, who came to New York from the Red Sox, adds more than a dozen victories, this will be a devastating lineup of hurlers for opposing hitters.
New York's starters may be proven, but their bullpen has struggled in recent seasons. Mets GM Brodie Van Wagenen went the free-agent route to address the matter, signing longtime New York Yankee reliever Dellin Betances. While a career 2.38 ERA and 1.043 WHIP are impressive, Betances sat out almost all of 2019 due to shoulder and lat injuries (and a torn achilles in his September season debut), so he's still a major question mark.
Seth Lugo looks to be the most likely reliever to step up and carry the load in late innings this season. He was a beast in his limited 80 innings pitched last year (7-4 record with 2.70 ERA, six saves, and 0.900 WHIP).
If the Mets get solid seasons from their two aces — deGrom and Syndergaard — and Porcello (149-118 career record with 4.36 ERA) or Wacha (59-39 career record with .391 ERA) contribute to the starting rotation, then this team can compete for the division title. If the much-maligned bullpen develops a competent firewall — boosted by Betances and Lugo — the Mets are likely to win the division title.
Hitting
The Mets look to be an above-average hitting team with one bona fide superstar-in-the-making, and multiple contributors scattered throughout the lineup.
Pete Alonso (1B) set a new rookie MLB record by smashing 53 HRs last season to go along with 120 RBIs (.260 batting average). Alonso is the real deal and will make the Mets dangerous with his bat.
Beyond superstar Alonso in the lineup, Jeff McNeil brings a steady bat. He batted .318 last season, which ranked 4th in the league.
Wilson Ramos (C), Amed Rosario (SS), and J.D. Davis (OF) each produced solid numbers last season, ranking 3-5-5 in most team offensive categories. After missing much of the '19 season due to injuries, if Brandon Nimmo (OF) with his team-leading .400 on-base-percentage remains healthy, that will add significantly to the Mets' run production.
Intangibles
Boosted by big-market finances and the constant pressure to win by their fans, the Mets do enjoy some advantages over more spendthrift clubs and weaker fan bases. However, the pending sale of this team could be a concern this year, and a possible distraction for both players and management.
Former player Carlos Beltran was hired as the new manager last November, then had to resign in January when he got caught up in the Astros' sign-stealing scandal. That leaves some confusion in the dugout as to who takes control, and how players will respond.
With the new replacement manager stepping into the void, the New York media spotlight will only amplify every decision and dispute in the dugout.
It appears the Mets' intangibles are entirely in management and ownership. This could break either way, for or against their prospects of success.
Reasons for Pessimism
Major areas of concern for the Mets are the shaky bullpen, mediocre offensive numbers beyond Alonso's big bat, and nagging injuries, which have so often derailed this well-stocked franchise in the past.
It seems too much to ask for multiple older players who haven't produced well in recent years to add significantly to the already established talent on this squad. Add in the uncertainties that come with having a new skipper in the dugout … and this simply triggers too many question marks.
New York Mets Betting Advice
The Mets boast one of the best starting pitching duos in the majors, but the pending sale of the franchise could prove to be their Achilles' heel if this tightens team purse strings when looking to improve with key trades. The Mets could be an attractive early season wager. However, as injuries inevitably mount, ownership might be reluctant to fill in the gaps with trades and take on added payroll, meaning this team could end up as a fade by season's end.
Overall, the Mets look to be well above average in talent. If they didn't compete in such a tough division, their win total would likely be closer to 90, and they'd be a favorite to finish first or compete for a wild card. Unfortunately, that's not the case in the loaded NL East where this club could finish anywhere from first to fourth. They appear most likely to end up in third or fourth place. Their lineup simply has too much uncertainty compared to the proven winners among rival clubs in this division.
Previous Reports/Coming Soon:
Philadelphia Phillies
Washington Nationals