Barcelona hosts Liverpool in the first leg of their Champions League semifinal tie on Wednesday, with both sides knowing that the winner will emerge as the favorite in the competition final.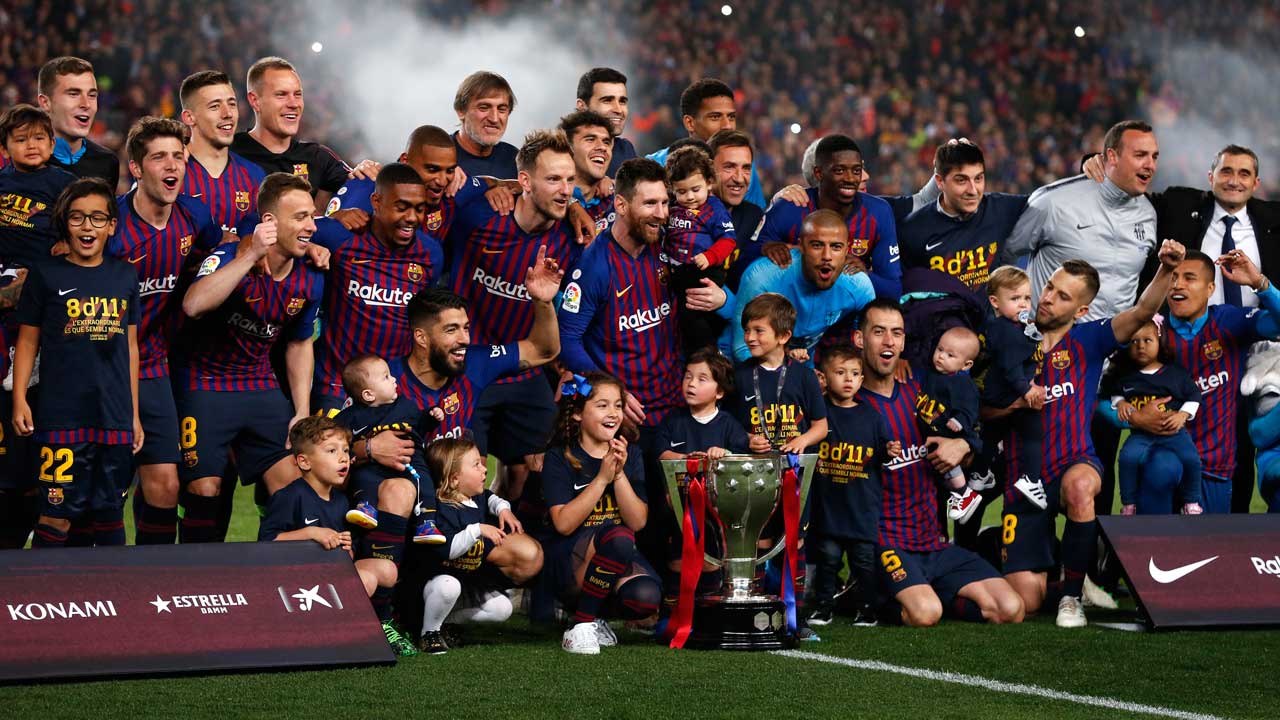 The Spanish side is seeking its first Champions League title since 2015, while Liverpool hasn't won the top European title since the 2004-2005 season.
Barcelona Hungry for Champions League Glory
While Barcelona's wait for another trophy hasn't been as long, it has still been a painful one, as it has watched rivals Real Madrid win the competition three years in a row. With Real out of the running, many feel that the Champions League is now Barcelona's to lose, and the team says that they are all hungry for another title, including their leader, Lionel Messi.
"How many Champions Leagues does Leo have? He already has won four, but he wants more, and I don't think he's going to get too nervous about tomorrow," teammate Ivan Rakitic said in a pre-match press conference. "What needs to be understood is that Leo is ahead of us and we follow him."
Leading up to the match, both managers had nothing but praise and respect for their opponents, saying that their respective sides would have to be cautious not to give anything away in what promises to be a tightly contested semifinal.
"They're very strong, extraordinary up front, they press and play with a very high rhythm and pace," Barcelona manager Ernesto Valverde said of Liverpool. "You can't make any mistakes, you can't switch off: they're a team that have an arrebato [surge] and in 15 minutes they try to arrollar [flatten] you. And they often succeed."
Klopp: Liverpool 'Excited' to Play Barca
Meanwhile, Liverpool boss Jurgen Klopp said that Barcelona is "one of the toughest games to play ever," while also noting that his squad had already beaten plenty of top European sides over the past two years. However, he also acknowledged that the newly crowned La Liga champions have much more experience at the elite level than his side does.
"This is our second year at this level. They have been here for 20 years," Klopp told reporters. "It's so difficult but I couldn't be more excited about having this opportunity. My players feel the same."
In a battle between two clubs that are loaded with talent, Barcelona may have one small but significant advantage. While they have already clinched a league title, Liverpool is still locked in a tight struggle with Manchester City for the EPL lead, a situation that has allowed Valverde to give some of his top players – Messi included – a little more rest than Klopp's key contributors.
With home field advantage on their side, Barcelona is a clear favorite heading into the first leg. Ladbrokes has Barca as a 5/6 pick to win the first leg, while Liverpool is listed at 3/1 to pull off an upset on the road.
Overall, Barcelona is the 4/6 favorite to advance past Liverpool (11/10) and reach the Champions League final. The aggregate winner over the two-leg tie will face the winner of the other semifinal between Ajax and Tottenham Hotspur. The Dutch side has the early advantage after winning 1-0 at Tottenham on Tuesday.