Chris Davis, first baseman for the Baltimore Orioles, is 0-for-23 this season and has not recorded a hit since mid-September of last season. His hitless streak reached 0-for-44, which is two shy of the all-time record for a position player.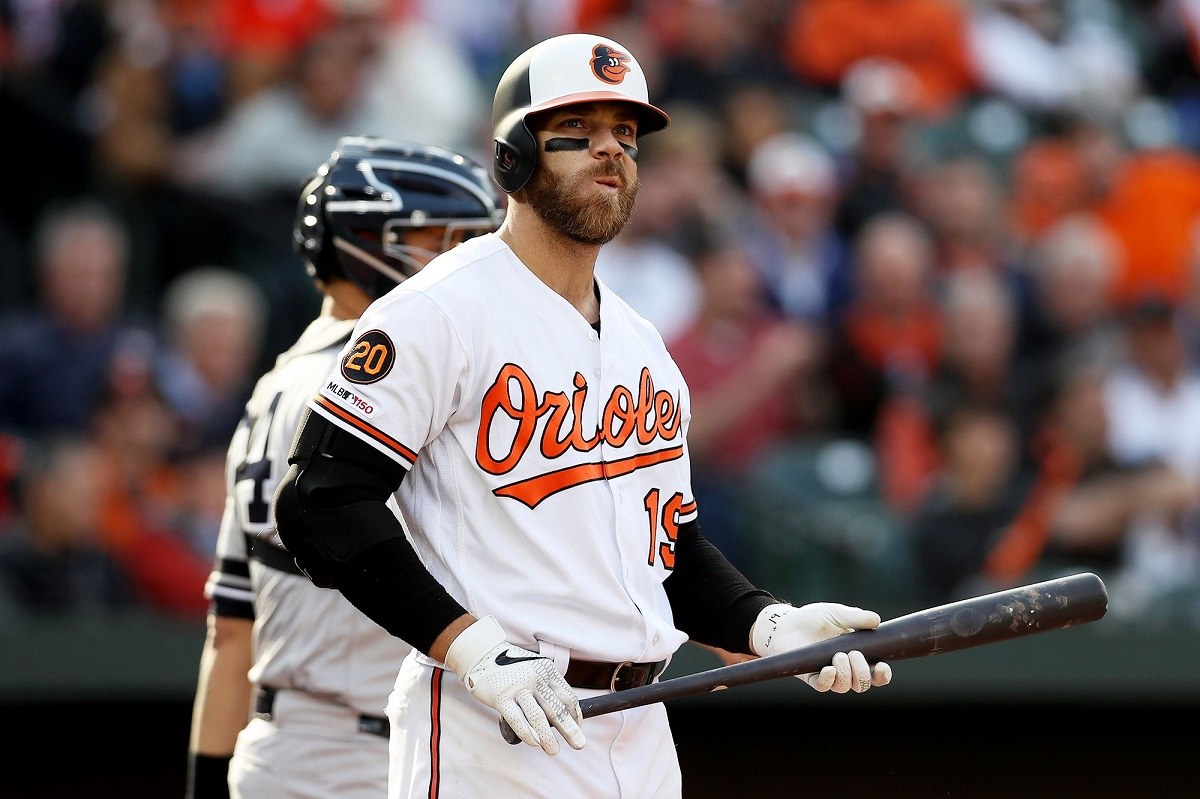 Davis got booed by his hometown fans during a blowout loss against the New York Yankees on Sunday. Davis went 0-for-4 with two strikeouts. This season, he is hitless in 23 at-bats including 13 strikeouts.
In comparison, the Yankees catcher Gary "Kraken" Sanchez belted three two-run home runs on Sunday.
Davis got benched by new manager Brandon Hyde after another hitless game on Opening Day. Davis played sporadic since then, but continues to post zeros in the hit column. Meanwhile, the ruthless fans have been letting Davis have it with every hitless plate appearance.
"I understand the frustration," Davis told reporters. "Nobody's more frustrated than I am, especially a day like today, the kind of game that we were having. It was a frustrating day for me personally and the team collectively. But you've got to move on."
His last hit occurred on September 14, 2018. If Davis goes hitless in three more at-bats, he would set a record with the worst hitless streak in the history of baseball. That's one record of futility that no one wants to hold. The current mark is 46.
Below Mendoza
The Mendoza Line is .200. Even in the days before metrics and data became hip, the .200 cut off has always been a ubiquitous measuring mark. No one, especially a position player, wanted to see their average dip below the Mendoza Line. Very few everyday players are able to wade into that dangerous part of the pool unless they are a Gold Glove defender at their position or they can hit 50-plus home runs.
In the case of Chris Davis, he was once the guy who could go yard on any swing. In his 11-year career, he hit 286 home runs.
In 2013, Davis led the majors with 53 home runs. He drove in 138 RBI that year and hit an impressive .286. He missed 35 games the next season, but still belted 26 home runs and drove in 72 runs. However, his averaged dipped below the Mendoza line for the first time since he joined the Orioles.
In 2015, Davis played 160 games and hit 47 home runs with 117 RBI. His average jumped back up to .262 even though he struck out 200-plus for the first time in his career. He would never hit that high ever again, and his home run total would quickly tail off.
In 2016, Davis hit a respectable 38 home runs, but his average sunk to .221 and he struck out 219 teams. In 2017, Davis played only 128 games but his production drastically fell off with 26 home runs, 61 RBI, and a paltry .215 average.
.168 Guy
Baseball seemed so easy for Chris Davis a couple of years ago when he was bashing home runs with ease. Last season, Davis finished with a .168 average in 128 games. He recorded only 79 hits in 470 ABs. He slugged 16 homers, his lowest total in seven seasons. He did not strike out 200-plus times, only because he got benched late in the season.
If the Orioles did not sign Davis to a lucrative contract worth $161 million, then the fans would not be booing him with impunity. He is currently in the fourth season of a seven-year contract. Davis inked the mega-deal after knocking in 47 homers in 2015. Since the ink dried on his contract, Davis hit only 80 home runs. He struck out 827 times since then, including 13 times this season.
The .168 average set a record for the lowest average from an everyday position player. Davis already owns one terrible record. He wants to avoid another embarrassing one by snapping his hitless streak.
Eugenio Velez, an infielder for the LA Dodgers, went hitless in his final 46 at-bats during the tail-end of the 2011 season. Velez broke a record set by Craig Counsell earlier that season with 45 hitless at-bats with the Milwaukee Brewers.
The Orioles host the Oakland A's for four games before heading to Boston for a four-game series over the weekend.
Baltimore started the season 4-2, but were just swept by the NY Yankees to fall to 4-5. According to the South Point Casino and Sports Book, the Orioles are 250/1 odds to win the 2019 World Series.