Hall of Fame trainer Bob Baffert filed a lawsuit against Churchill Downs Incorporated (CDI) Tuesday, seeking a reversal of his two year-suspension in the wake of Medina Spirit's positive drug test for the banned-on-race-day anti-inflammatory betamethasone.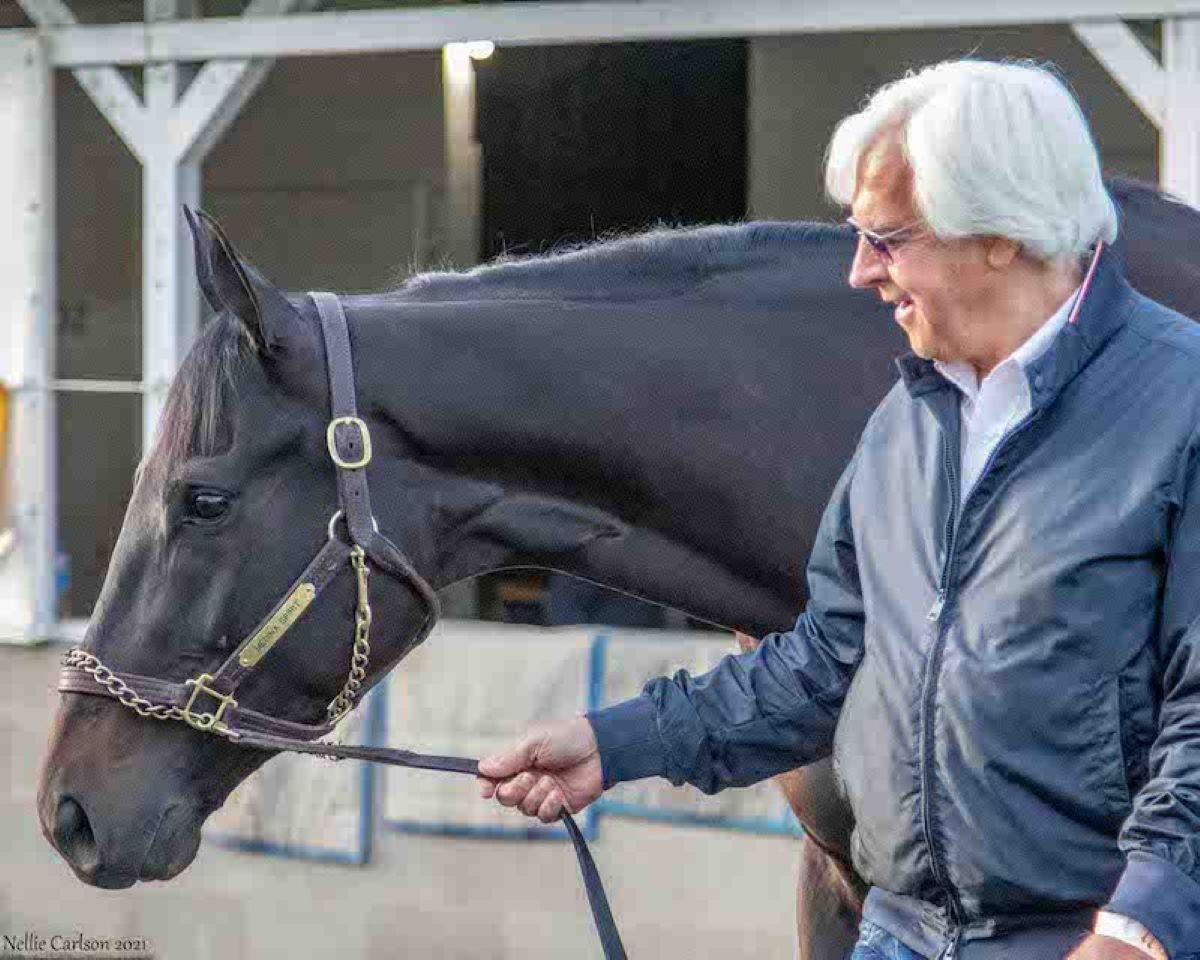 The suit, which was filed in US District Court for Kentucky's Western District, also includes CDI CEO Bill Carstanjen and CDI board chairman R. Alex Rankin as defendants.
In the suit, Baffert maintains CDI violated his Fourteenth Amendment rights to due process by imposing a two-year ban from racing at CDI tracks, employing barn and stall space or collecting Kentucky Derby qualifying points for his horses.
The trainer's legal team employed a similar tactic in getting a New York Racing Association ban overturned last summer. That resulted in a January NYRA hearing with the trainer, the results of which haven't been decided.
Baffert wants Derby points for his colts
This suit seeks Baffert's return to CDI tracks via temporary and permanent injunctions on the corporation's ban on him, restoration of stall space, and a removal of the ban on Baffert's horses from the Derby, Kentucky Oaks and other prep races. It also seeks a restoration of Derby points earned by colts such as Corniche, Messier and Newgrange, damages of more than $75,000 and attorneys' fees.
In the 56-page suit, Baffert presses his case that Medina Spirit's betamethasone positive came about via a topical ointment used for a skin rash and not an injection. He also cites the presence of Tyler Pickelsimer on the three-person Kentucky Horse Racing Commission board that disqualified Medina Spirit as Derby champion and imposed a 90-day suspension on the trainer.
Pickelsimer is employed by Turfway Park, a CDI-owned track.
Fourteenth Amendment issues raised
"CDI's suspended Baffert without notice or a prompt post-suspension hearing, in violation of Baffert's rights to procedural due process under the Fourteenth Amendment to the United States Constitution," the complaint read. "CDI's conduct is retaliatory and premised on Baffert's engagement in Constitutionally protected activity, including expression of free speech and the presentation of legal defenses, in violation of Baffert's right to substantive due process under the Fourth Amendment to the United States Constitution."
Medina Spirit died Dec. 6 after a morning workout at Santa Anita Park. An extensive necropsy did not reveal a definitive cause of death, nor any illegal drugs in the colt's system.
CDI responded with a statement of its own, clearly illustrating it isn't backing down from its two-year suspension imposed last spring.
CDI answers back fast
"The lawsuit filed by Bob Baffert is disappointing but certainly not surprising," the statement read. "His claims are meritless and consistent with his pattern of failed drug tests, denials, excuses and attempts to blame others and identify loopholes in order to avoid taking responsibility for his actions. These actions have harmed the reputations of the Kentucky Derby, Churchill Downs and the entire Thoroughbred racing industry. Churchill Downs will fight this baseless lawsuit and defend our company's rights."
Despite the suspension and Derby ban, Baffert continues sending his charges on the Derby trail. He has two horses — Doppelganger and Armagnac — entered in Saturday's Grade 2 San Felipe Stakes at Santa Anita.