NFL Week 3 will be a test for several teams. Some like the New York Giants, will see if the quarterback they drafted in April is ready to take over the franchise. Cleveland will see if they can live up to the preseason hype. Still others, like the Houston Texans and the Los Angeles Chargers will see if they can get back in the conversation as playoff contenders.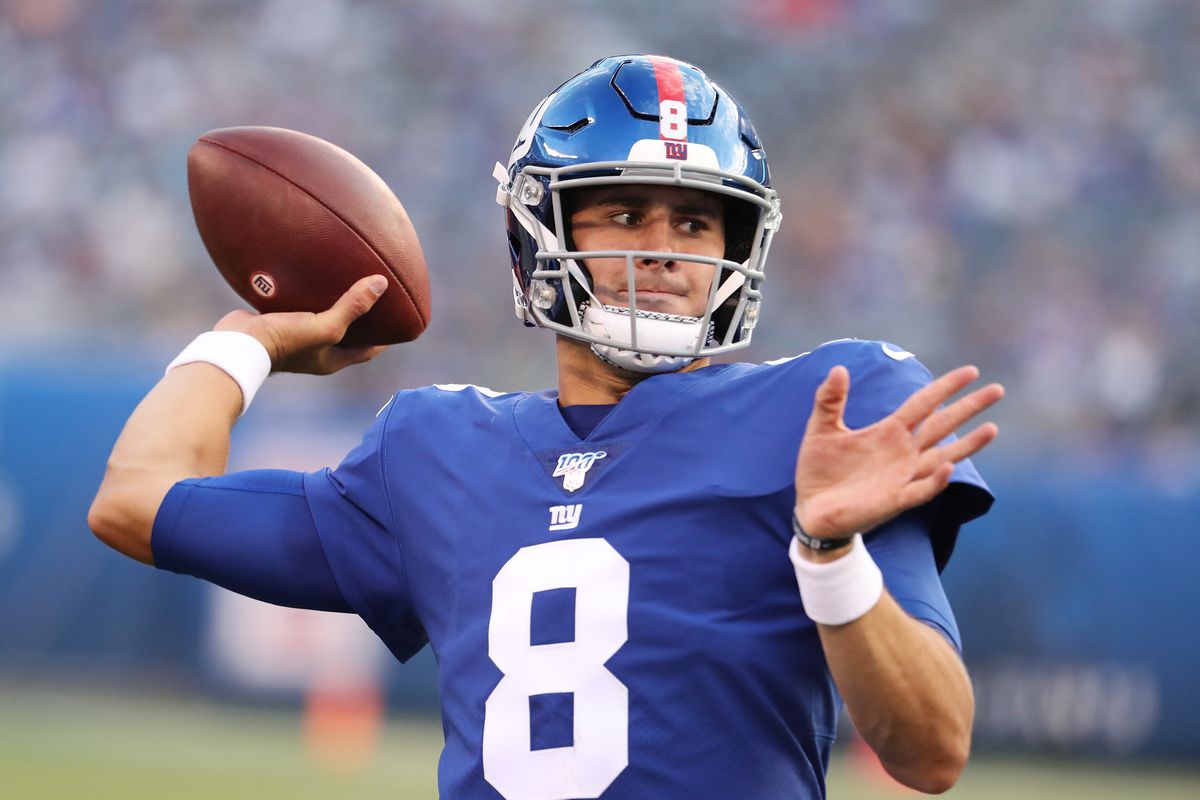 Two subplots will also be part of the New York Jets at New England Patriots, and the Miami Dolphins at Dallas Cowboys. Both of those games feature huge point spreads, and it will be interesting to see if the Patriots and Cowboys can cover. New England is giving away 23 points, while the Cowboys are laying 21.
NFL Week 3 

Teams                                                   Odds                         Over/Under

Denver at Green Bay                          Packers -8                       43

Detroit at Philadelphia                         Eagles -6.5                      46

Baltimore at Kansas City                     Chiefs -6.5                       53

Cincinnati at Buffalo                            Bills -6                              44

Atlanta at Indianapolis                        Colts -2                             47

Oakland at Minnesota                         Vikings -8                         43.5

NY Jets at New England                     Patriots -23                      44

Miami at Dallas                                   Cowboys -21                   47.5

NY Giants at Tampa Bay                    Buccaneers -6.5              47.5

Carolina at Arizona                             Carolina -3                      46.5

New Orleans at Seattle                      Seattle -4                         45

Houston at LA Chargers                     Chargers -3                      47.5

Pittsburgh at San Francisco               49ers -6.5                         44

LA Rams at Cleveland                       Rams-3                             47.5
We take a look at the Sunday games and discuss some other story lines that should be of interest to bettors.
Here Come the Backups
There will be several back ups taking over the reins of teams this Sunday. We already saw Jacksonville's Gardner Minshew play solidly after replacing injured starter Nick Foles.
Now it's time to see what Daniel Jones, Mason Rudolph, Teddy Bridgewater, and Josh Rosen can do as starters. Jones replaces New York Giants' icon Eli Manning, while Rosen will take over for Ryan Fitzpatrick as Miami plays Dallas.
New Orleans' Bridgewater and Pittsburgh's Rudolph replace the injured Drew Brees and Ben Roethlisberger, respectively. Now they get their first full starts. It's not surprising that all four teams are underdogs this week.
Denver Offense Faces Packers Good Defense
The Denver Broncos have the 16th best offense going into NFL Week 3. The Green Bay Packers have the No. 13th overall defense. That, and the fact that the game is at Lambeau Field, are big reasons why the Packers are favored by eight points.
While the focus is on that matchup, Packers coach Matt LaFleur knows that Denver's defense can be just as effective. LaFleur said that the team's two stars on that side of the ball – Von Miller and Bradley Chubb – are definitely a concern.
"Those are two of the premier rushers in the National Football League, so I don't put a whole lot of stock in the fact that they don't have any sacks right now," LaFleur told reporters on Wednesday. "I know that they are a hungry football team, and I'm sure those two in particular are going to be ready to get after it this weekend."
Will Baltimore-Kansas City be Shootout?
The contest between Baltimore at Kansas City is expected to be a touchdown parade. The over/under is the highest of the week, at 53.
There's good reason to anticipate that points will be scored at will. However, the Ravens have the second-best overall defense, and are No. 1 against the run. The real battle could be Chiefs quarterback Patrick Mahomes against Baltimore's No. 18th ranked pass defense.
That could be where the game is won or lost.