Awesome Again, who went from champion horse to prolific sire of champions, died suddenly at Old Friends Thoroughbred Retirement Farm in Kentucky. He was 26.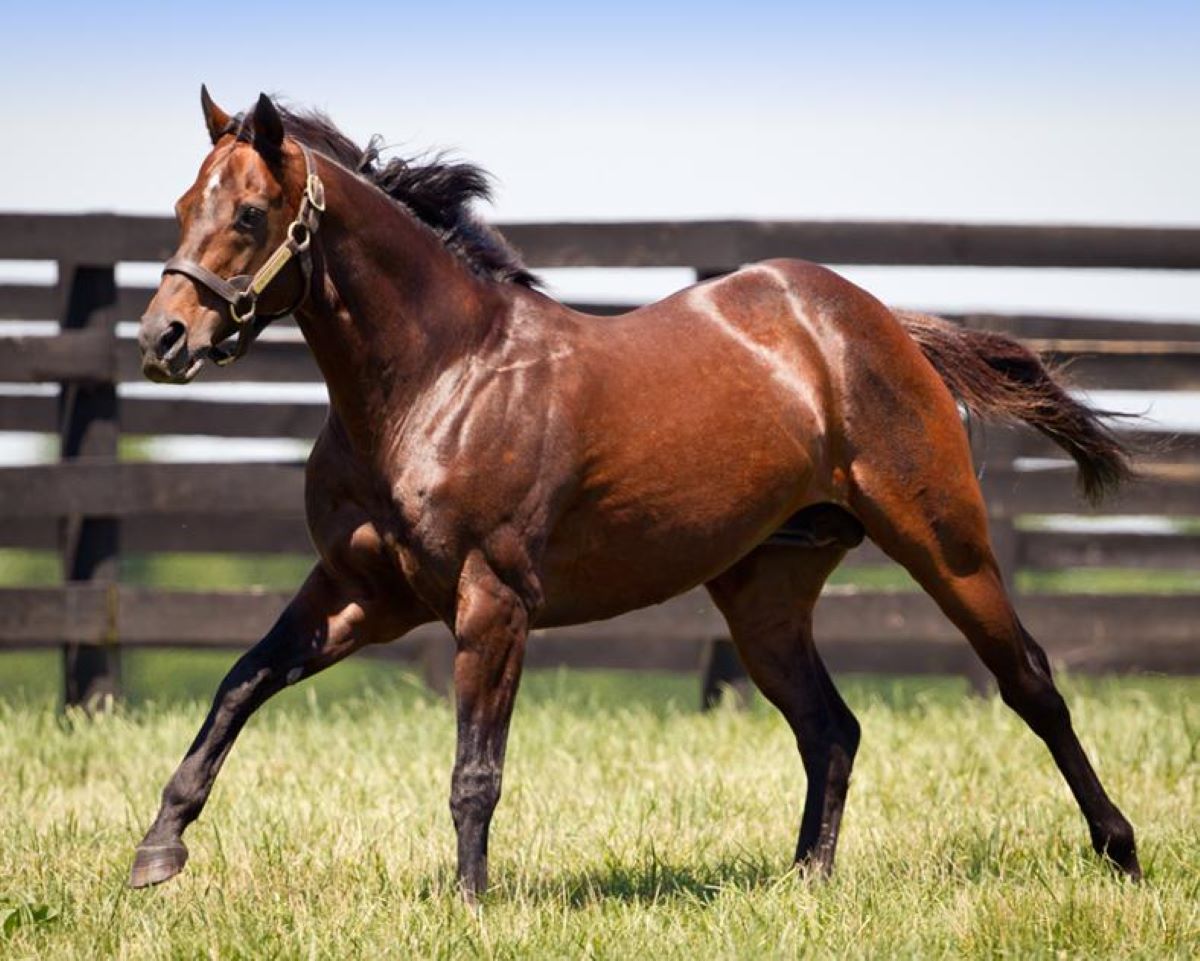 The cause of death is unknown, but a full necropsy and veterinary report is pending, according to an announcement from Old Friends founder and President, Michael Blowen.
Awesome Again ended his stallion days at Frank Stronach's Adena Springs Farm in 2019. He arrived at Old Friends in October. The 236-acre farm provides aftercare for retired Thoroughbreds up and down the class spectrum. Old Friends is home to standouts such as Kentucky Derby and Preakness winner Silver Charm, Belmont Stakes winners Sarava and Touch Gold, and Breeders' Cup winners such as Alphabet Soup and Amazombie.
It's also the home of one of Awesome Again's progeny – three-time Santa Anita Handicap winner Game On Dude, a horse once co-owned by baseball Hall of Famer Joe Torre.
Queen's Plate Champion, 'Awesome' Indeed
"Anyone who ever saw Awesome Again on the racetrack or at Adena Springs knew he was aptly named," Blowen said in a statement announcing Awesome Again's passing. "I'm just sorry his time at Old Friends was so short because I know he would have made a searing, lasting impression on his many fans, and I'm so sorry circumstances prevented him from displaying his greatness for a lot longer. Awesome, indeed."
Awesome Again lived up to his name. On the track, the Canadian-bred son of Deputy Minister broke his maiden at Hollywood Park in his second start. Several weeks later, he won Canada's most prestigious race, the Queen's Plate.
That sent Awesome Again back to the States. There, he won the Jim Dandy Stakes and finished third in the Travers Stakes.
Awesome Again's Last Season One for the Ages
Awesome Again put together a 4-year-old season befitting his name. En route to an undefeated season, he won five graded stakes. Two of those were among America's most prestigious races: the Whitney Handicap at Saratoga and the Breeders' Cup Classic. Three others were graded stakes, including the Stephen Foster.
In the Breeders' Cup Classic at Churchill Downs, Awesome Again put on an awesome stretch drive. He blew past reigning Derby and Preakness winner Silver Charm, and Grade 1 champions Coronado's Quest and Swain in deep stretch. That capped Awesome Again's 12-race career, one producing nine wins and two seconds, along with more than $4.37 million in earnings.
Awesome Again's life in the breeding shed was equally as prolific. He sired four Breeders' Cup champions, including 2004 Horse of the Year Ghostzapper. When Ghostzapper won the 2004 Breeders' Cup Classic, it marked the first time sire and son won the BC Classic.
Awesome Again Proved it in the Breeding Shed
Awesome Again also sired 2007 Champion Older Mare Ginger Punch, 14-time graded stakes winner Game On Dude, Breeders' Cup Distaff winner Round Pond, Breeders' Cup Juvenile winner Wilko, and 2019 Belmont Stakes champion Sir Winston.
All told, Awesome Again sired 13 millionaires and five multi-millionaires, along with 69 black-type stakes winners and 39 graded/group stakes winners. Thirteen of his graded/group stakes winners came on turf, including Hollywood Turf Cup Stakes winner Manitoulin.
One more tribute comes from Santa Anita Park. Its signature fall meet race bears Awesome Again's name — the Awesome Again Stakes.