Los Angeles Lakers point guard Avery Bradley has opted out of playing the remainder of the NBA season in Orlando, citing concerns over the health of his family.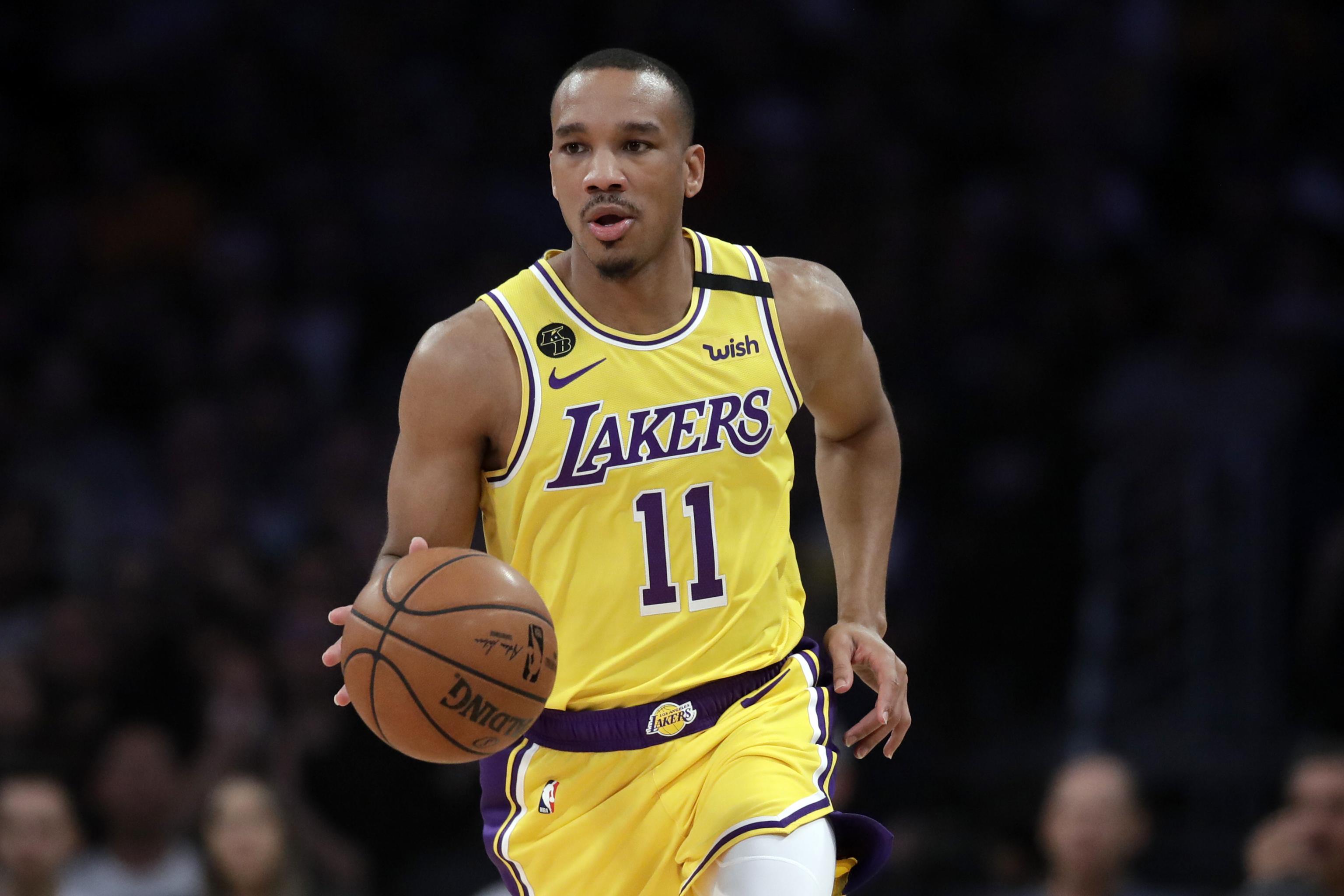 The Lakers' starting point guard for most of the season, Bradley started 44 games before the league suspended play in March.
Family Health Concerns Drive Decision
Bradley told ESPN that he's concerned about Liam, his 6-year-old son, who has a history of difficulties with respiratory illnesses.
"As committed to my Lakers teammates and the organization as I am, I ultimately play basketball for my family," Bradley told ESPN. "And so, at a time like this, I can't imagine making any decision that might put my family's health and well-being at even the slightest risk."
Bradley had emerged as one of the leaders – along with Kyrie Irving – of a group of players who want to address social justice issues as a part of the NBA's restart plan. While that ultimately wasn't what led Bradley to opt-out of the season, he says he'll continue to explore those issues while he's away from the league.
"As promised also, I will use this time away to focus on the formation of projects to help strengthen my communities," Bradley said.
The 29-year-old Bradley averaged 8.6 points and 1.3 assists per game this year for the Lakers. Nominally the starter, Bradley only played about 24 minutes per game. But those numbers undersell his role on the team. Bradley served as a key perimeter defender, and won All-Defensive First Team honors in the 2015-16 season.
Caldwell-Pope Likely to Take Bradley's Role
With Bradley gone, the Lakers will likely tap Kentavious Caldwell-Pope as their starting point guard. Caldwell-Pope filled that role when Bradley went down with an injury earlier in the season, and the Lakers put up a 16-3 record during that time.
Free agent guard JR Smith has emerged as a leading candidate to replace Avery Bradley on the Lakers roster, sources tell ESPN.

— Adrian Wojnarowski (@wojespn) June 24, 2020
Under the NBA's restart rules, the Lakers can now sign a replacement player to take Bradley's roster spot. ESPN's Adrian Wojnarowski reported that Los Angeles is targeting veteran free agent J.R. Smith for the position. While Smith hasn't played since 2018, his history with LeBron James and his shooting ability has made him a rumored potential acquisition for the Lakers all season long.
The Lakers will return to play boasting a 49-14 mark, the best record in the Western Conference. Los Angeles holds a 5.5-game lead over the crosstown Clippers for the No. 1 seed in the playoffs. FanDuel Sportsbook rates the Lakers as a +260 pick to win the NBA Championship, just behind the Milwaukee Bucks (+240) and ahead of the Clippers (+320).
Bradley will lose about $650,000 by sitting out of the remainder of the NBA season. While the NBA set an official opt-out deadline of June 24, NBA teams have remained flexible, with July 1 – when teams must submit their final rosters – being seen as a hard deadline.