Roger Federer is in a virtual must-win situation on Tuesday, as he faces Matteo Berrettini in his second round-robin match of the Nitto ATP Finals.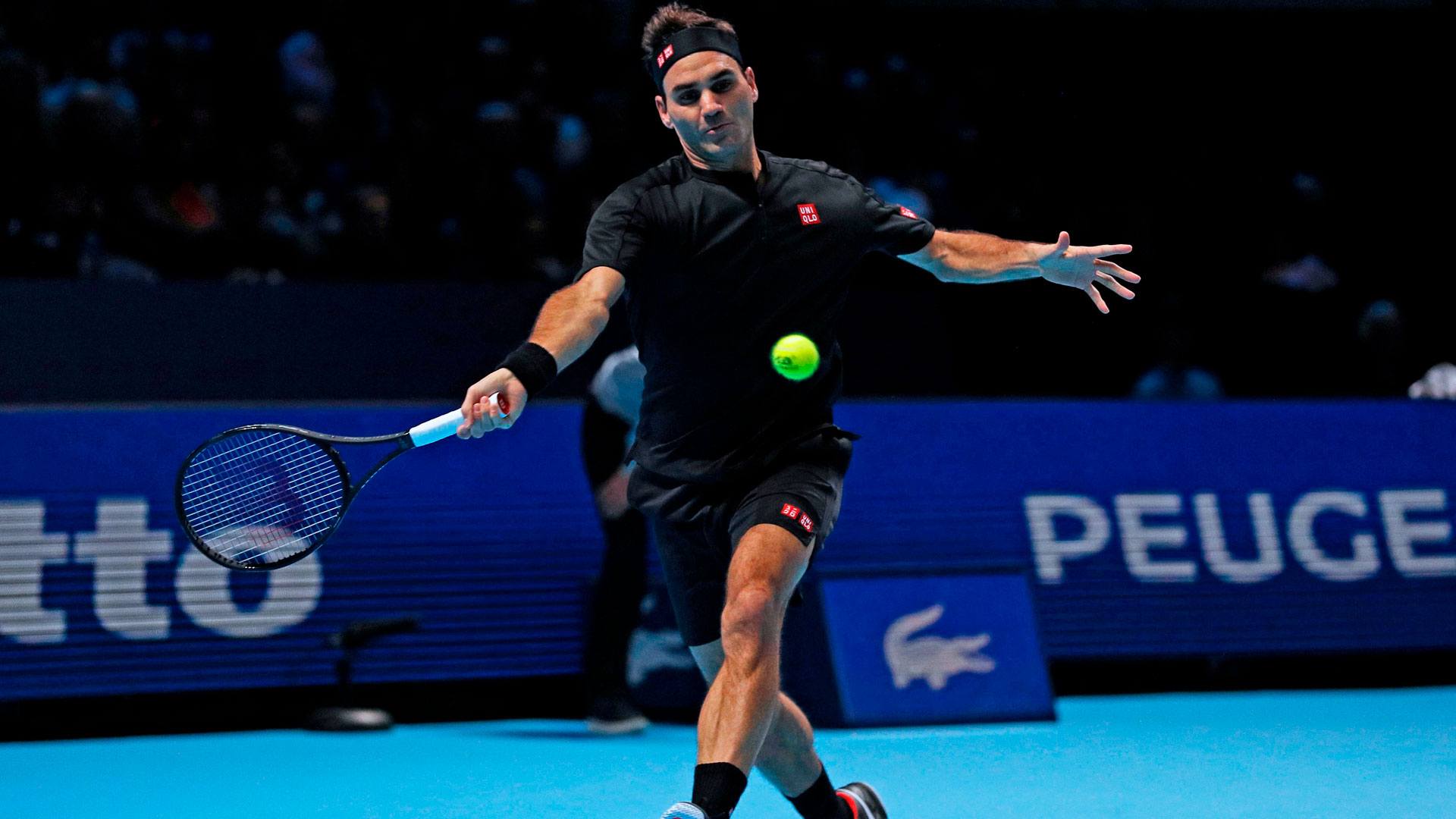 Both Federer and Berrettini are 0-1 after losing their opening matches on Sunday, and both need a win to guarantee they stay alive in the race to reach the semifinals.
Federer Heavily Favored vs. Berrettini
Federer is the clear favorite in the match, with Betway making him an overwhelming 1/6 pick over Berrettini (4/1). The 38-year-old legend is coming off a 7-5, 7-5 loss to Dominic Thiem on Sunday, while Berrettini was crushed 6-2, 6-1 by Novak Djokovic.
The two men have only played once before, when they met in the fourth round of Wimbledon earlier this year. That match was one-sided, with Federer claiming a 6-1, 6-2, 6-2 straight sets victory. Even if Berrettini is outclassed in their match, Federer says it's great that the Italian youngster has made it to the ATP Finals.
"What I like about the young guys like Matteo here qualifying for the first time, it goes away from just saying, 'Oh, we have some talented players on the Tour,'" Federer told reporters before the tournament began. "There's a different between that and already being somewhat of a national hero in your country already, and being a top-10 player in the world in tennis, which is not easy to achieve."
In Tuesday's second match, Djokovic will take on Thiem. The two men are both sitting at 1-0, and the winner will solidify themselves as a favorite to go through to the semifinal round. The two competitors already have quite a long history against each other, with Djokovic holding a 6-3 advantage in their head-to-head play. In 2019, they split two matches, with Thiem memorably winning a five-set epic in the French Open semifinals.
Zverev, Tsitsipas End Winless Streaks
In Monday's ATP Finals action, two different players managed to end winless streaks against their opponents.
Alexander Zverev needed just two sets to dispatch Rafael Nadal, beating the Spaniard 6-2, 6-4 to open his defense of the ATP Finals title. Nadal struggled in his return from an abdominal injury that took him out of the Paris Masters, losing in just 83 minutes.
After the match, Nadal made it clear that his injuries were no excuse for the loss to Zverev.
"No complaint about the physical condition. No pain in abdominal," Nadal said. "The physical issue was not an excuse at all. The only excuse is, I was not good enough tonight."
---
ATP Finals Group Tables
Group Andre Agassi 
Alexander Zverev: 1-0
Stefanos Tsitsipas: 1-0
Daniil Medvedev: 0-1
Rafael Nadal: 0-1
Group Boris Becker
Novak Djokovic: 1-0
Dominic Thiem: 1-0
Roger Federer: 0-1
Matteo Berrettini: 0-1
---
Meanwhile, Stefanos Tsitsipas broke his own 0-5 record against Daniil Medvedev by earning a 7-6 (7-5), 6-4 win over the Russian star. The victory meant a lot to Tsitsipas, who admitted that he and Medvedev are far from best friends on tour.
"It's a victory that I craved for a long time now, and it's great that it came at this moment," Tsitsipas said after the match. "Our chemistry definitely isn't the best that you can find on the tour. It's not that I hate him, [but] we will not go to dinner together."