The Atlantic League is set to become a testing ground for Major League Baseball, as the two organizations have agreed to a three-year deal that will allow MLB to implement changes in the independent league in order to see how they might impact play at the big league level.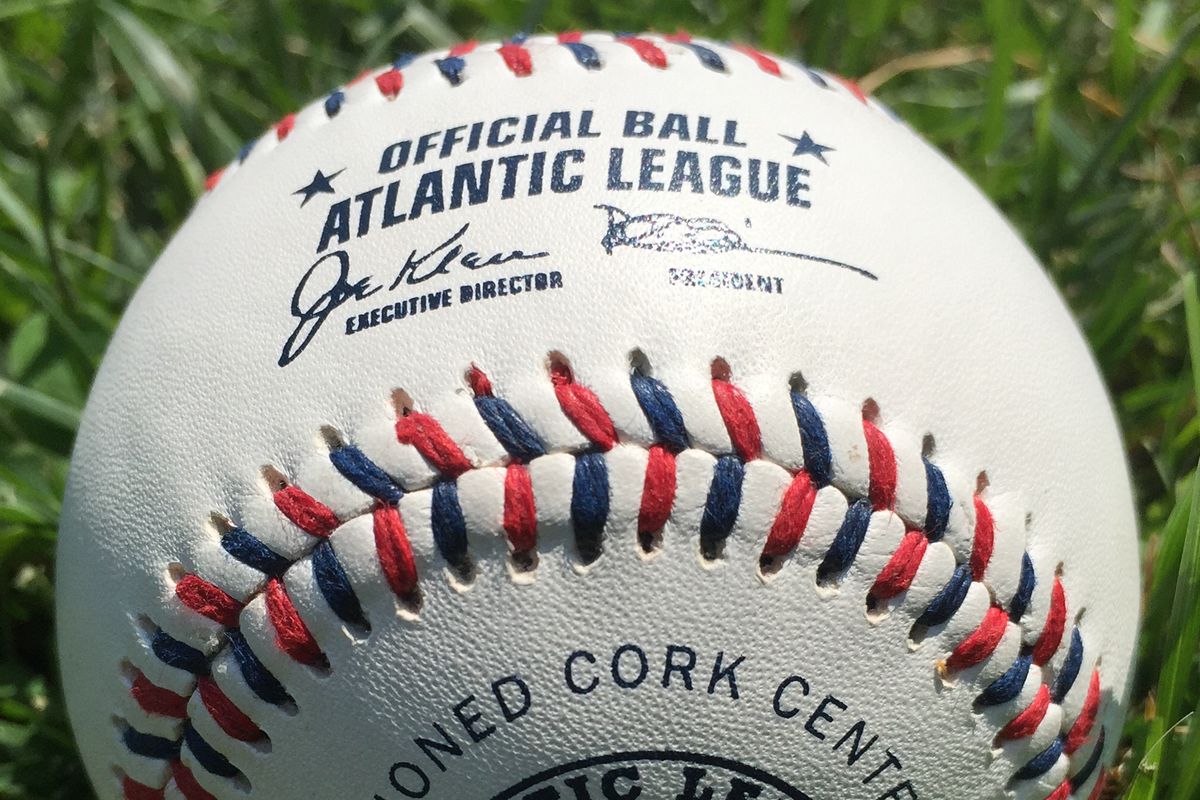 The deal, announced on Tuesday, will allow MLB officials to make rules changes or test experimental equipment in the Atlantic League in order to gather data before considering making similar adjustments itself.
Automated Umps, Mound Changes Expected
While there has been no official word on what kinds of ideas MLB might consider testing, there is talk that some significant changes could be in the works. According to a report by Baseball America, the rules changes are expected to include moving back the pitching mound and using the Trackman system to automate the calling of balls and strikes.
Those aren't new ideas, but they have been impossible to implement, as they require testing and affiliated minor leagues are understandably unwilling to play under different rules than what prospects will eventually see in the majors.
The Atlantic League, on the other hand, is completely independent of Major League club and their farm systems, making it the perfect laboratory for experimentation.
"The Atlantic League prides itself on innovation," league president Rick White said in a statement. "In that spirit, our Board of Directors, led by Chairman and Founder Frank Boulton, enthusiastically and unanimously approved this forward-looking agreement."
This is the first time that Major League Baseball has announced a new policy in a joint press release with any independent minor league. But if it was going to happen, it makes sense that the Atlantic League would be the outsider that MLB officials would want to work with.
Atlantic League Known for Quality of Play
Since its founding in 1998, the Atlantic League has featured a higher quality of play than other independent associations, some of which are considered to be at a lower level than Rookie League affiliated teams. Several prominent MLB players have played in the Atlantic League either before making it to the majors or in the late stages of their careers. Currently, the league consists of eight teams: seven on the East Coast, and the Sugar Land Skeeters, who play in Texas.
The league also has a previous relationship with Major League Baseball. In 2015, the two leagues signed an agreement that set rules for how the Atlantic League would handle selling player contracts to MLB clubs. That marked the first time MLB had reached a formal agreement with any independent league.
But the fact that players have made the leap from the Atlantic League to the majors before may cause resistance when it comes to some of the more dramatic rule changes under consideration.
Players in the league may feel that playing under modified rules could hurt their chances of making the jump to affiliated baseball. This could be particularly true for pitchers if they have to throw from a different mound. That could make MLB teams less likely to sign them over concerns about switching to pitching from a different distance, and could also conceivably make injuries more likely if pitchers feel the need to adjust their mechanics.