Alex Morgan, perhaps the most recognizable athlete on the US Women's Soccer team, revealed Tuesday she contracted the COVID-19 virus over the holiday break while spending time with family in California.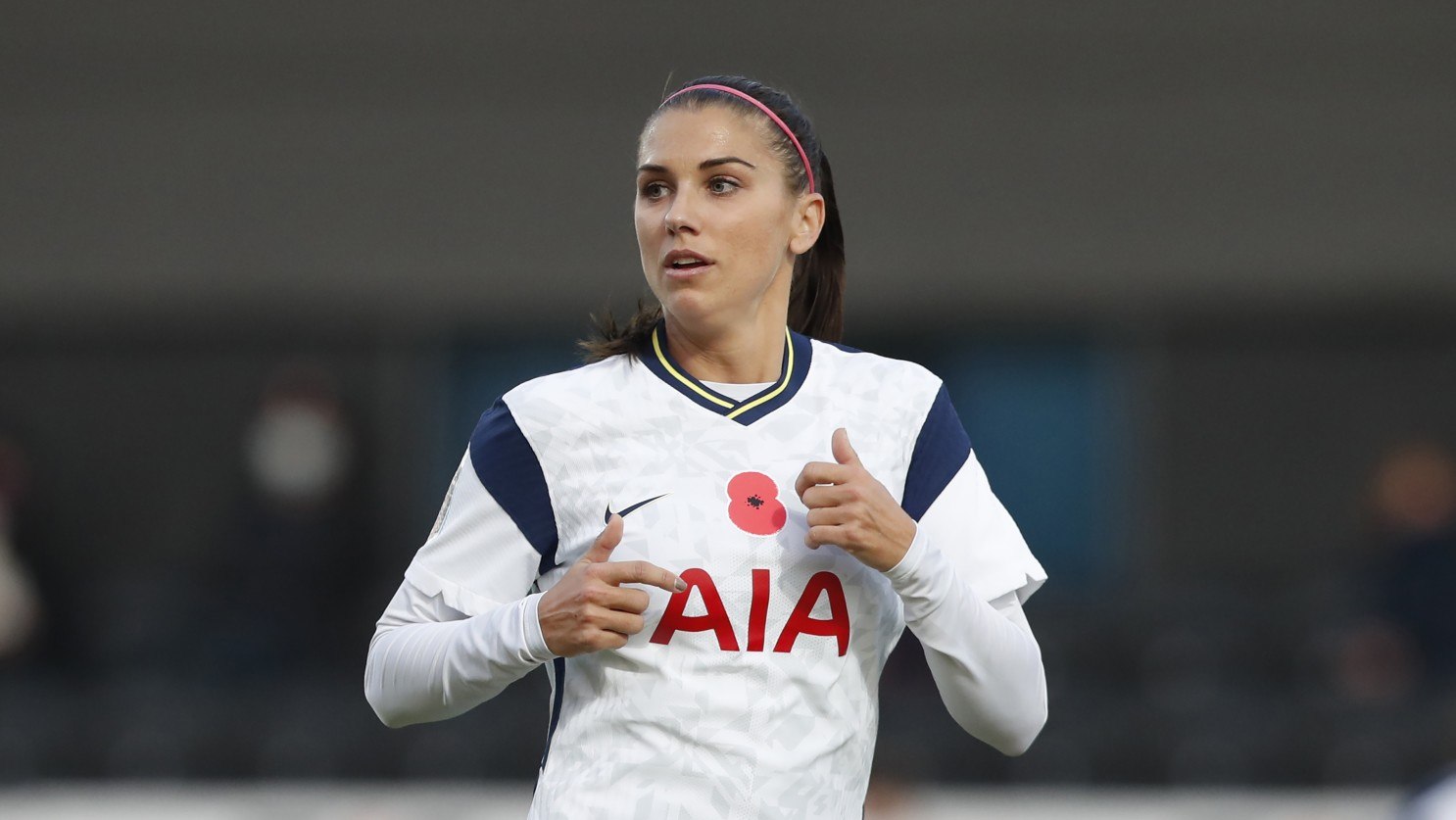 Morgan, 31, had recently come back to the US from England, where she played striker for Tottenham in the FA Women's Super League. She is married to professional soccer player Servando Carrasco, and they have a seven-month-old daughter named Charlie.
In a tweet Tuesday, Morgan said she would be quarantining and following protocols over the next few weeks, noting she had already recovered.
Unfortunately, my family and I closed out 2020 learning that we had contracted Covid while in California over the holidays. We are all in good spirits and recovering well. After our isolation is completed, I will follow US Soccer's return to play guidelines to ensure (1/2)

— Alex Morgan (@alexmorgan13) January 5, 2021
The two-time World Cup winner and USWNT team captain has been chronicling her journey back to the pitch after experiencing pregnancy and childbirth during the pandemic. She has been a vocal participant in the team's movement toward equal pay, equal working conditions, and maternity leave.
Morgan made a surprise return to international play in late-November in a 2019 World Cup Final rematch friendly vs. the Netherlands. She led the reigning World Cup champions to a 2-0 victory. It was her first game since becoming a mother and the first time the U.S. players had been on the field together since the beginning of the pandemic.
Status of Rapinoe, Lloyd Unknown ahead of Olympic Training
Notably absent on the US side in November were World Cup co-captains Carli Lloyd and Megan Rapinoe, leading to speculation that Lloyd, 38, and Rapinoe, 35,, might be considering retirement.
Morgan later played in five games with the Spurs in the fall, scoring twice as she said she was working on getting her fitness back.
The USWNT is set to open its January training camp on Saturday. The team is preparing for the Olympics in Tokyo, postponed one year due to coronavirus concerns, and rescheduled for this summer.