Arsenal captain Pierre-Emerick Aubameyang reportedly contracted malaria while on international duty with Gabon's national team at the end of March. According to club sources, the forward spent two days in the hospital this week to be kept under observation and given the best possible care.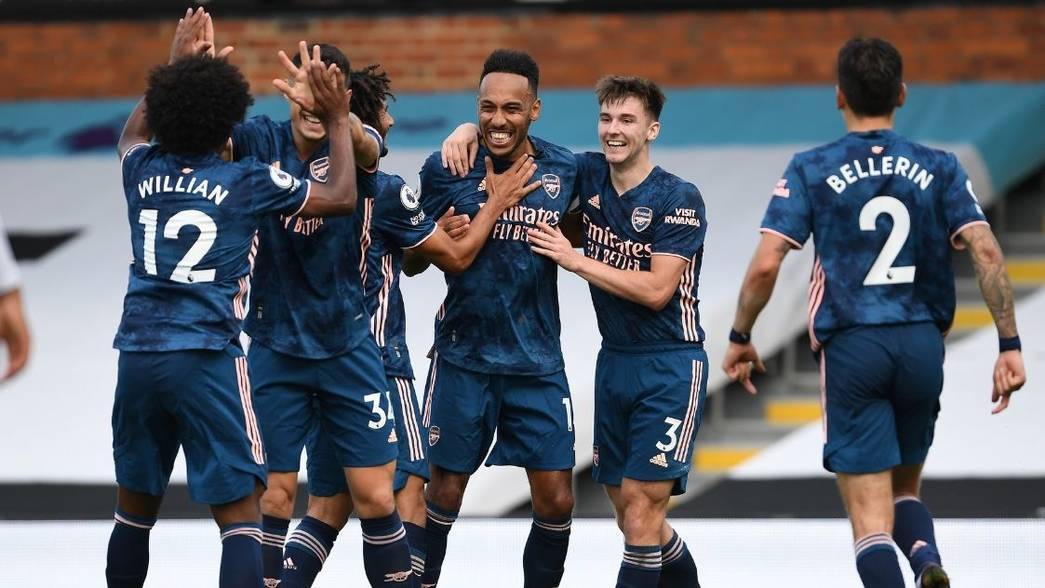 Aubameyang didn't play last weekend in Arsenal's 3-0 win over Sheffield United and wasn't involved in the 4-0 trashing of Slavia Prague in the Europa League on Thursday. Even though the 'gunners' didn't reveal the exact reason for Auba's absence, the player himself disclosed everything through a social media post.
"Unfortunately, I contracted malaria whilst being on national team duty in Gabon a few weeks ago," Aubameyang wrote.
"I've spent a few days in the hospital this week but I'm already feeling much better every day, thanks to the great doctors that detected and treated the virus so quickly. I wasn't really feeling myself the last couple of weeks but will be back stronger than ever soon," the 31-year-old added.
Next to the message, Aubameyang attached a selfie from his hospital bed, which elicited more than 850,000 reactions.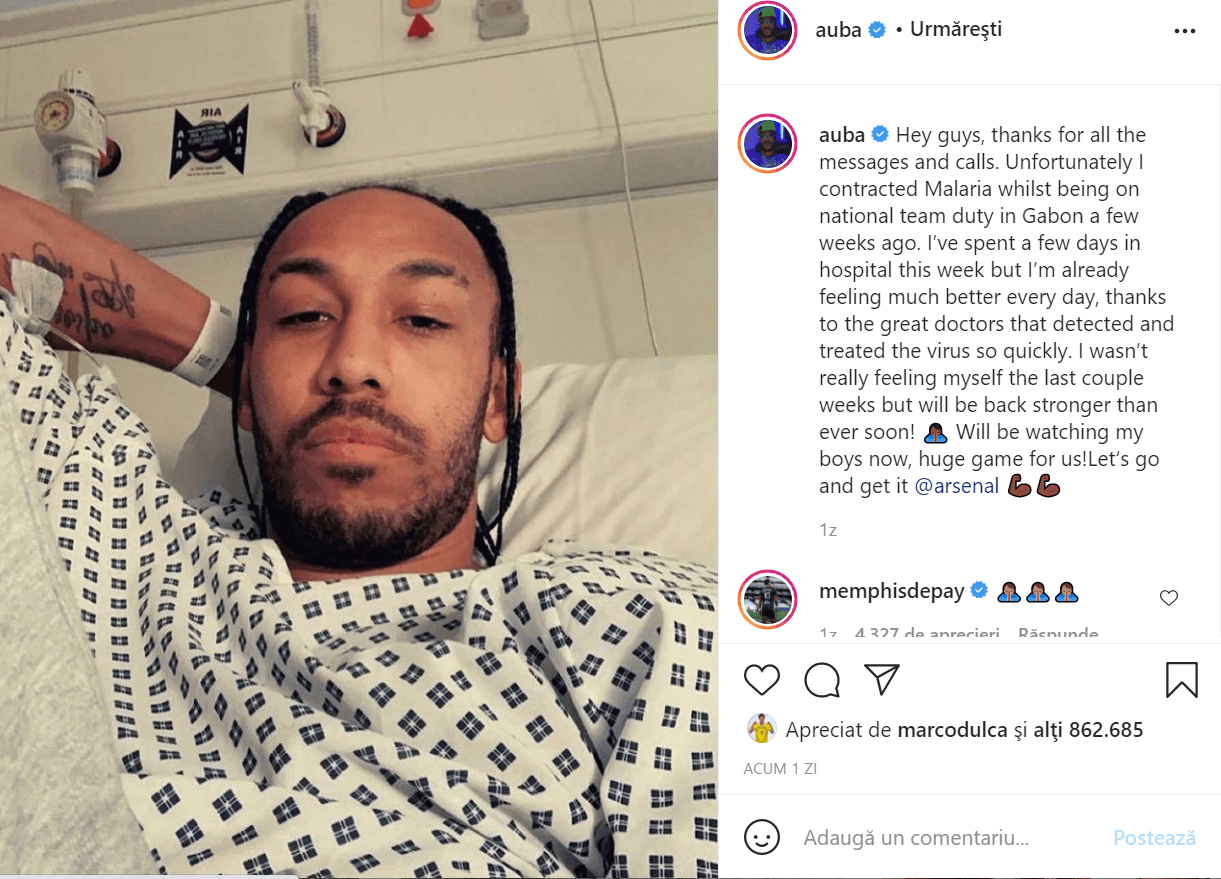 Manager Arteta wants Aubameyang on the pitch as soon as possible
Talking to the media after Arsenal's convincing away win in Prague, manager Mikel Arteta sent a message from Aubameyang to Arsenal's fans.
"He's at home right now, he is feeling well," Arteta revealed. "We just spoke to him. He was in the hospital to get the right treatment, but he feels OK now. We'll see how he recovers."
The coach continued: "He will need a few days, but he wants to be back as soon as possible. That's what he told me. He didn't play against Sheffield, he wasn't feeling good, but nobody expected that [malaria] was the cause. He did some more tests and that's when it came up."
Malaria is transmitted by an infected female Anopheles mosquito. The insects develop the disease following a blood meal from an infected person. The mosquitos then pass the parasites in their next victim's blood through their saliva.
Who now bites in Arsenal's final Champions League push?
After a dismal campaign in the Premier League, Arsenal hopes to save their domestic season with a perfect run until the finish line. The London derby against Fulham is up next for Arteta's boys. Without Aubameyang to lead the attack, Alexandre Lacazette is the favorite to score a goal in the game. The Frenchman is at +210, with Nicolas Pepe at +325.
Arsenal is expected to win against the relegation strugglers. The bookies have placed Fulham at +500 for a win, while a draw is at +360. Arsenal to win is at -135.
Arsenal sits 10 points behind fourth-placed West Ham with seven Premier League games remaining. A top-four finish, thus Champions League qualification seems like a sequel of "Mission Impossible" for Arsenal right now.
Their highest chances of making it into the most important European club competition next season are through the Europa League, where the winner is given access to the next season of the Champions League group stage.
With a 5-1 aggregate win over Slavia Prague in the quarterfinals, Arsenal is now separated by just two games from the Europa League final. Spanish La Liga side Villarreal will get in their way. At -250, Arsenal is the favorite to play the final, with Villarreal at +225. The other semifinal is a half-English affair as well. Manchester United will take on Italian Serie A powerhouse AS Roma.