Three years ago the Armed Forces Bowl seemed like a unreachable goal for Army. The service academy had a 2-10 record in 2015 and they were four games away from even being eligible for the postseason. It might as well have been 40 wins.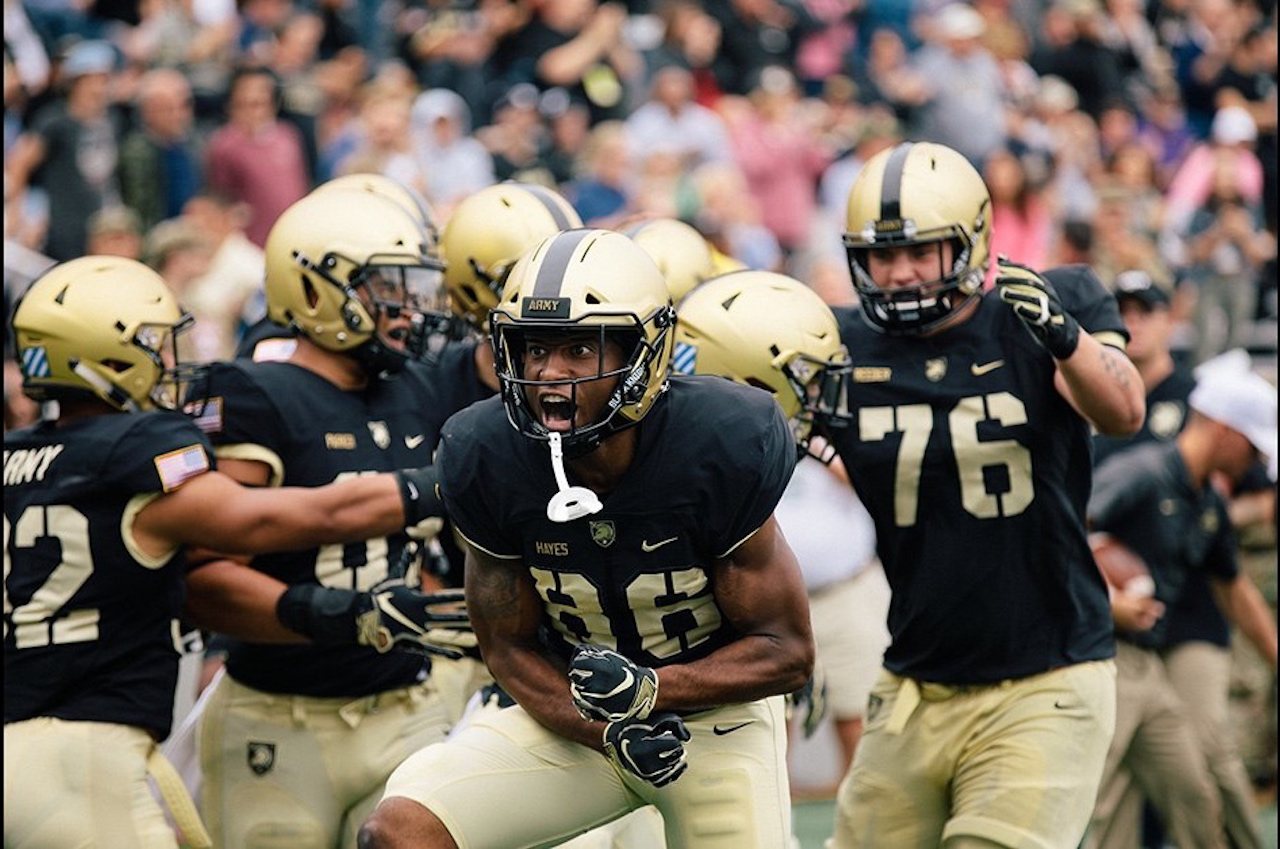 It's amazing what Blacks Knight coach Jeff Monken has achieved in three years. Those that were freshmen then are celebrating as seniors now, going 10-2 and earning a trip to Saturday's Armed Forces Bowl against Houston. It is the second straight year they finished with 10 victories.
Not only is Army going, they are favored. The Black Knights, who are No. 22 in the AP Top 25 college football poll, are five-point favorites. While the line hasn't moved since it opened, the over/under has dropped from 67.5 points all the way to 60.
"I think there is a sense of pride that has been built and they want to see it continue," Monken said. "For our seniors to come in here and go 2-10 as freshmen and be sitting here at 10-2, I think is something they can look back at and be really proud of."
Season Begins with Stumble
The opening game looked like this season was going to resemble 2015. The team was a 14-point underdog to Duke and lost, 34-14. Monken refused to let the team get down, and they rebounded the following week, defeating Liberty and Hawaii the week after that.
Then the Army almost pulled off the upset of the college football season, taking then No. 5 Oklahoma to overtime as a 29-point underdog before eventually losing, 28-21.
"Our guys don't flinch," Monken said. "That's the toughness that is a part of this program and built into the fabric of the culture that is Army football and that's West Point and that's the United States Army. I promise you there's not an American soldier out there that would flinch in the face of adversity either. We have a bunch of soldiers on our team and I'm proud of them."
It seemed to be a turning point to the year. The Black Knights rattled off eight consecutive victories, including a 17-10 victory over Navy to get Monken's record against the rival at 3-1.
Houston Facing Several Issues
Now one of the hottest teams in college football faces Houston, who fired their defensive coordinator after an embarrassing 52-31 loss to Memphis. Then All American defensive end Ed Oliver decided to skip the Armed Forces Bowl to focus on preparing himself for the NFL Draft in April.
The Cougars were ranked 125th in the country in total defense, allowing an average of 489 yards per game. They are 96th in rushing defense. That should allow Army's triple option to thrive against Houston. The Black Knights were fourth in the country in rushing, averaging 296.6 yards per game.
Houston's woes are not limited to the defense. Quarterback D'Eriq King suffered a season-ending knee injury in the second to last game, a 48-17 victory over Tulane.