The Arlington Million, Illinois' biggest horse race of the year, is the most prominent casualty of a deadlock between Arlington Park officials and the Illinois Thoroughbred Horsemen's Association agreeing on a new contract.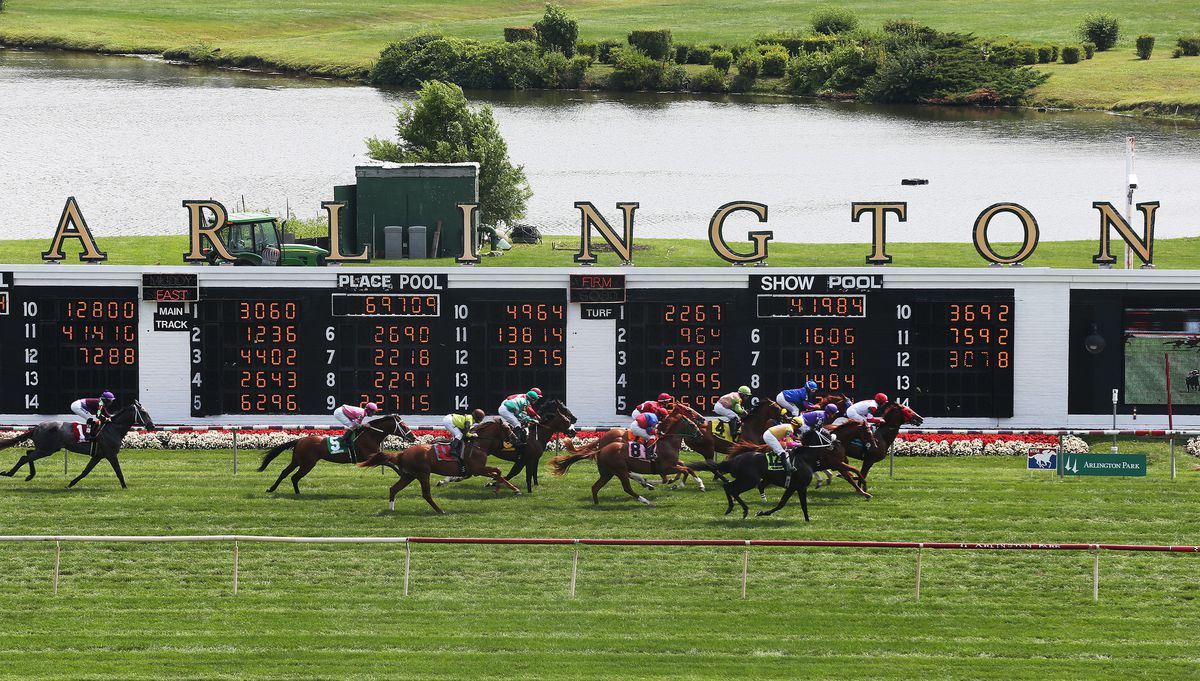 The two entities came to a tentative agreement on a daily purse structure for a 30-day meet opening in July or August, but that meet wouldn't have any stakes races. That takes the 39-year-old Grade 1 Arlington Million off the schedule for the first time since 1999. The 1 ¼-mile turf race did not run that year or in 1998 because the track was closed during those years.
The lack of agreement deprives bettors of a Grade 1 race won by the likes of John Henry (twice) and Bricks and Mortar, who won last year's race. That was one of four races trainer Chad Brown won that day.
While tracks are opening or reopening throughout North America, and while Illinois state officials approved racing without fans, Arlington Park remains closed. This is due to an impasse between track owner Churchill Downs Inc. and the ITHA over contract lengths going forward.
Under state law, there must be a contract in place for Arlington Park to host live racing.
Contract Length Causes a Deadlock
The deadlock centers on the ITHA's desire for a one-year contract vs. Arlington Park's desire for a two-year agreement with high-profile stakes races such as the Arlington Million and Beverly D. resuming in 2021. The two-year pact has been the standard, but ITHA officials want it cut back due to concerns about the economy and how it might impact purse levels. The ITHA wants at least a 30-day meet without any stakes races.
ITHA officials worry about overnight purses suffering vs. stakes races purses. According to the Chicago Daily Herald, that is leading to another sticking point: Churchill Downs officials refuse to defer or forego any of their "recapture." That is a fee unique to Illinois tracks, adding up to between $4.5 million and $5 million, which takes money from purses and gives it to racetracks.
Last year, Arlington Park's overnight purses averaged $151,000 per day, according to the Daily Herald. During Monday's meeting, Arlington officials offered $130,000 this year and $150,000 in 2021. The ITHA remains concerned that money for big stakes races that attract shippers starves the purses of races primarily benefiting local horses, such as maiden claimers, maiden special weights, and various allowances.
Negotiations Push the One-Year Mark
Contract discussions began last summer and, under Illinois racing law, an agreement should have been reached by Dec. 31, 2019.
New talks took place in earnest over the past weekend and into Monday without a deal. That sends matters back to the Illinois Racing Board, which is refereeing the discussions as an intermediary. The IRB can force the two sides to continue talks, then take up the issue at its next meeting on June 18.
"It won't go beyond June 18, in my mind. And I'm sorry that it's gone that far, but it can't possibly go farther than that," IRB Commissioner Tom McCauley told the Daily Herald. "There won't be any horses left here."