Undefeated middleweight prospects Hashem Arkhagha and AJ Dobson both come into Dana White's Contender Series on Tuesday night with plenty of hype, but they'll still have to impress in the featured bout to come away with a UFC contract.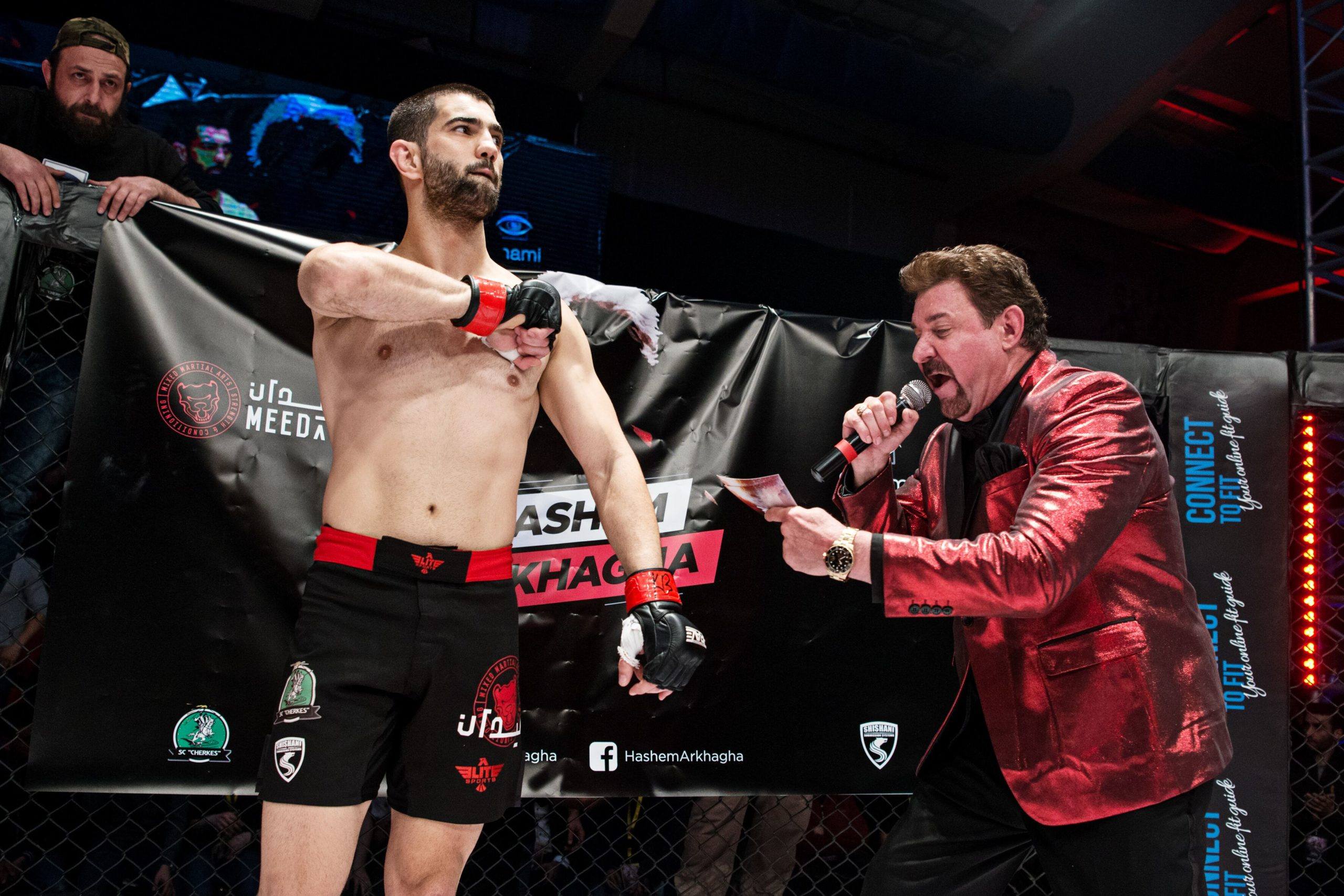 Arkhagha and Dobson will face off in the main event at the Apex, one of five fights scheduled for Tuesday's card.
Arkhagha, Dobson see chance to fulfil dreams
Fighting out of Jordan, Arkhagha (6-0) won a title with the Desert Force promotion in the Middle East, making himself a well-known figure in the regional MMA scene. Now, he'll get his shot to move up to the big time and prove he can hang with the elite in the UFC.
Arkhagha won his last two fights via first-round knockout, and hopes he can do the same on Tuesday night to impress White and earn himself a UFC contract.
"I feel really honored, but I don't feel responsibility or pressure at all," Arkhagha told MMA Junkie. "After I sign with the UFC, I think it's going to have a positive effect on the MENA [Middle East and North Africa] region. I'm willing to headline UFC events in the MENA region in the future if it happens, and I'm really willing to surprise the UFC of how much of a crazy fanbase I have in the MENA region."
Dobson (5-0) hails from Columbus, Ohio, and has a background in wrestling and jiu-jitsu. The 29-year-old has fought in a variety of smaller promotions, most recently knockout out Kailan Hill in just 35 seconds on a Strike Hard Productions card last November.
Both fighters claim edge over worthy opponent
Dobson says he's been dreaming of this moment for a decade, and doesn't plan on letting the moment pass him by.
"This guy's not taking this from me," Dobson told WCMH in Ohio. "I've worked way too hard, I've sacrificed way too much. I'm too fast, I'm too strong. There's nothing he can do. He's a really good fighter and a legend in his own right, but it's the wrong time to fight AJ right now."
---
Dana White's Contender Series Odds (via DraftKings Sportsbook)
Hashem Arkhagha: +100
AJ Dobson: -120
Michael Morales: +170
Nikolay Veretennikov: -200
Steven Nguyen: -290
Theo Rlayang: +230
Kleydson Rodrigues: -135
Santo Curatolo: +115
Victor Martinez: +165
Jacob Rosales: -195
---
Both men appear to have respect for each other, but think they have a slight edge.
"I think my opponent is a decent fighter both in the standup and on the ground," Arkhagha said. "I think he's well-rounded, but I think I can edge him everywhere, especially in the boxing."
Oddsmakers see this as an evenly matched fight, with the American having the smallest of advantages. DraftKings Sportsbook has installed Dobson as a -1205 pick over Arkhagha (+100) in the bout.
It's possible that Arkhagha could enjoy a weight advantage in the fight, though it comes at a cost. Arkhagha weighed in at 189 pounds, three pounds over the middleweight limit for a non-title fight. The bout will go on, with Arkhagha forfeiting 20 percent of his purse to Dobson due to the miss. Dobson weighed in at just 184.5 pounds.