Arizona Gov. Doug Ducey announced Tuesday that professional sports teams can hold activities and games in the state without fans in attendance starting on Saturday, part of his broader decision to ease restrictions in place due to the ongoing coronavirus pandemic.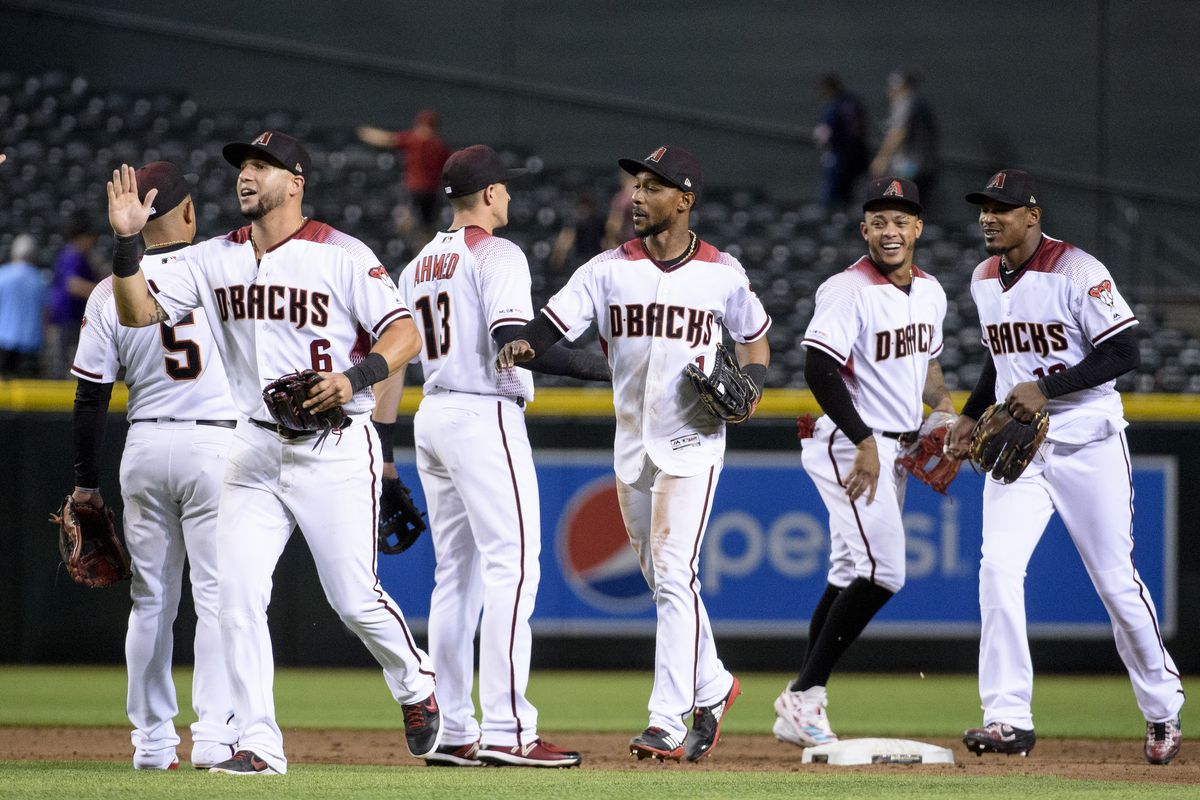 Gov. Ducey says that he will allow the current stay-at-home order in Arizona to expire on Friday and that many businesses will be allowed to reopen this week, provided they follow strict health guidelines.
Ducey: Reopening Will 'Proceed with Caution'
The governor emphasized that while he is allowing the state to largely open up, that doesn't mean the danger from COVID-19 had passed entirely.
"This is not a green light to speed," Ducey said in his announcement. "This is a green light to proceed, and we're going to proceed with caution."
Ducey specifically brought up professional sports during his news conference.
"It would be, at this point in time, according to the CDC guidelines, without fans," Ducey said. "We could do that safely in the state of Arizona beginning May 16."
Ducey has had discussions with leaders of some sports leagues, including Major League Baseball commissioner Rob Manfred. He didn't say how far those conversations went, or exactly what events the state might host in the near future.
Arizona Hosts Multitude of Professional Sports Teams, Events
The state won't be able to host professional sports until the leagues themselves decide to begin playing again. But that time may be coming, and Arizona could potentially play an outsized role in that process.
Last month, MLB officials discussed the possibility of holding the 2020 season in Arizona, using Chase Field along with spring training facilities to play out the season in relative seclusion.
That plan has since been scrapped. This week, MLB owners agreed on a proposal that would see teams playing in their home stadiums wherever possible. However, they acknowledge that this may not always be possible, meaning backup locations – including spring training stadiums, such as those in Arizona's Cactus League – could be utilized. The MLB Players Association has yet to vote on the proposal, with negotiations likely in the coming weeks.
Arizona has continued hosting golf tournaments on the lower-level Outlaw Tour. That includes the 54-hole Scottsdale Open, which began on Tuesday and attracted several PGA Tour players.
Several other professional sports teams also play out of Arizona. Those include the NBA's Phoenix Suns, the NHL's Phoenix Coyotes, the NFL's Arizona Cardinals, and MLB's Arizona Diamondbacks. The state also hosts NASCAR races at Phoenix Raceway, as well as the PGA Tour's Waste Management Phoenix Open at TPC Scottsdale.