The evidence that the Miami Dolphins are conceding the 2019 season before it even begins was given further proof on Friday when the team traded starting quarterback Ryan Tannehill to Tennessee, along with a sixth round pick in this year's draft. The Titans sent over seventh-rounder this year and a fourth-round pick in 2020.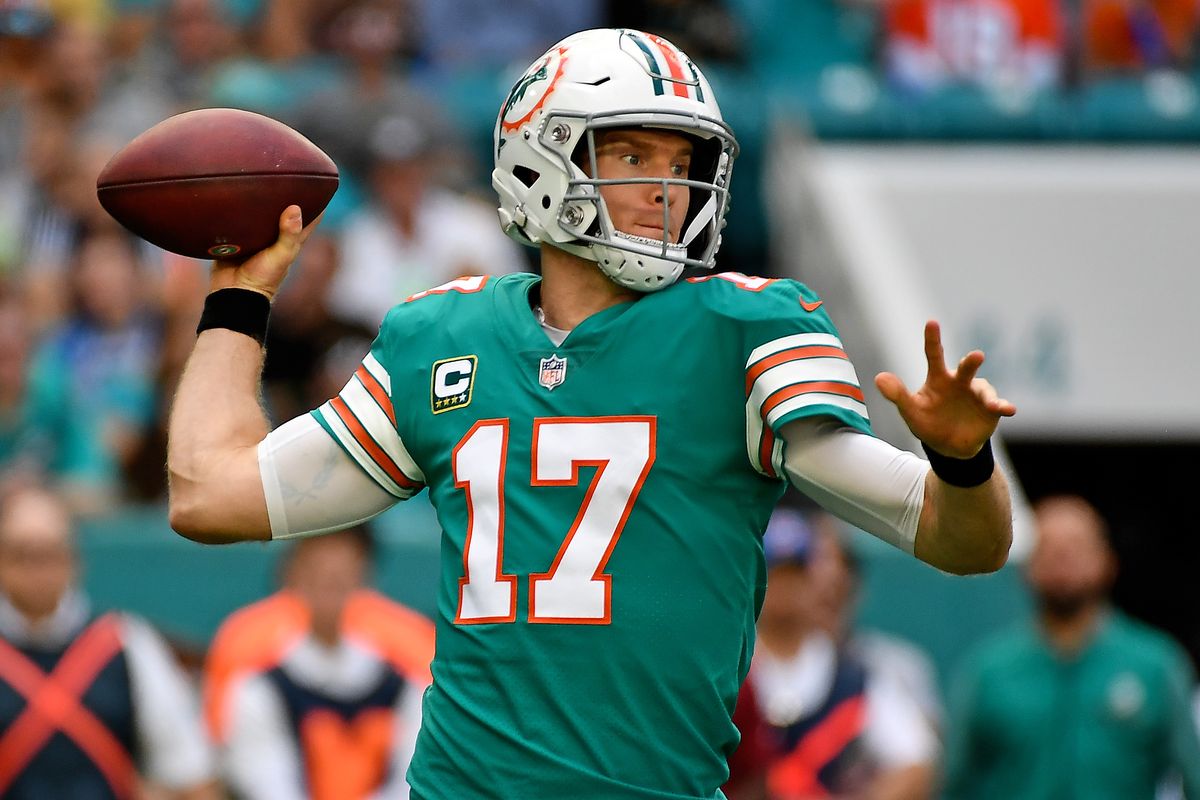 Last year Tannehill started 11 games, but was replaced by Brock Osweiler when he suffered a shoulder injury. Neither quarterback was very effective, and Tannehill ended the season with 17 touchdowns and nine interceptions.
Tannehill did post on his Twitter account after the trade was announced.
"Thank you to the fans, my teammates, and the Dolphins organization for the last seven years," Tannehill wrote on Twitter late in the day Friday. "I've experienced some of the greatest blessings of my life in South Florida, and also faced some challenges that made me the man I am today. Grateful for it all."
Miami general manager Chris Grier thank Tannehill in a statement for the last seven years.
"We would like to thank Ryan for his commitment to the Miami Dolphins over the last seven seasons," Grier said. "Ryan is a tireless worker who always put the team first. We wish him the best with the next step of his career."
Big Hole at QB
With Tannehill, who was a first-round pick at the position in 2012, gone, and Osweiler not resigned by the Dolphins, there are two quarterbacks remaining on the roster.
Jake Rudock, who was a sixth-round pick, and Luke Falk, also a sixth round pick, have five passing attempts between the two of them.
The Dolphins are obviously going to need someone, but who? They have the No. 13 pick in the draft, but the two projected first-round quarterbacks – Oklahoma's Kyler Murray and Ohio State's Dwayne Haskins – are expected to be gone by then.
The team could trade up for Haskins, but the conventional thinking is the Dolphins will wait a year and then get on in what is expected to be a quarterback-heavy draft in 2020. Alabama's Tua Tagovailoa would probably be on their draft board.
That doesn't solve this season, and Grier didn't rule out making a move in this year's draft.
"We might get through the process and fall in love with a couple guys," Grier said. "Last year, we liked two guys a lot, and they both had good success this year. It could be at that point we may say, 'We feel this is the guy.'"
Free Agent for Hire
Odds are however, the team will pick up a free agent as a bridge until the 2020 season. The Dolphins went after Teddy Bridgewater and Tyrod Taylor, but could not convince either one to go to South Florida.
The two best remaining QBs are probably Blake Bortles and Josh McCown, though neither one seems that appealing. Bortles has been plagued with the label of underachiever, while McCown is 40-years-old.
One signal caller that could be the answer is Colin Kaepernick. He recently settled his collusion case with the NFL, and could be signed. He is 31, hasn't played since 2016, but is rumored to be interested in the job. Miami just has to decide if he is worth the controversy he brings with him.