Her father is known for his seminal Born to Run album, so it stands to reason that Jessica Springsteen was born to run down her own path. And that path is now taking the daughter of rock-and-roll icon Bruce Springsteen down a road that leads not to the Streets of Philadelphia, but to the Tokyo Olympics.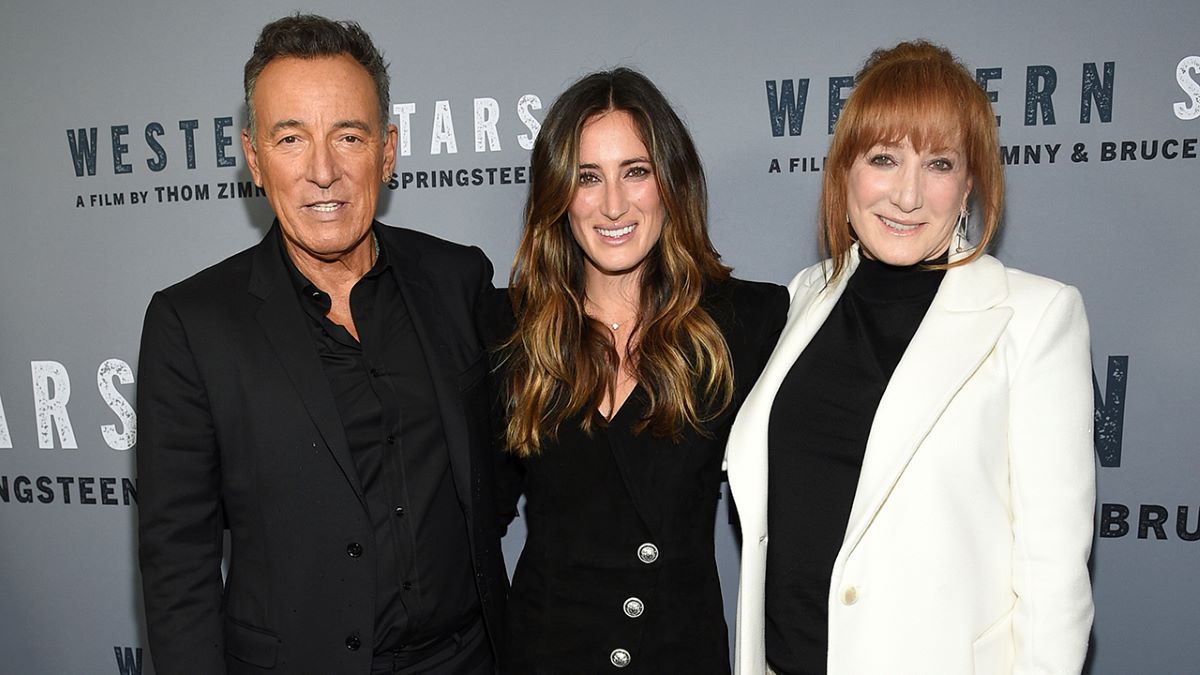 Springsteen, the 29-year-old daughter of Bruce Springsteen and E Street Band singer Patti Scialfa, earned one of four spots on the US Olympic show jumping team. She's the kid among veterans on a team led by McLain Ward, Laura Kraut, and Kent Farrington.
All three of Springsteen's teammates already own Olympic medals from previous Olympics. Ward won two gold medals, the last coming in 2008. Tokyo will be his fifth Olympics. Kraut won a gold medal and Farrington a silver in the 2016 Rio Games. The US won team gold in 2004 and 2008, and silver in 2016.
Springsteen comes into the Olympics ranked 27th in the world and No. 3 in the US. She's ridden since she was 4, starting on her family's 300-acre farm in Colts Neck, New Jersey. Along the way, Springsteen picked up a psychology degree from Duke, then earned nearly $2 million in international competitions, according to NJ.com.
Springsteen travels as much as her famous father
Based in various European countries, including England, the Netherlands, Germany, and finally, Belgium, Springsteen won the 2016 American Gold Cup and her first five-star Grand Prix jumping event. Yet, she didn't make the 2016 US Olympic team. The following year, she won the Falcon Stakes CSI 5 at the Royal Windsor Horse Show.
In 2019, Springsteen won the Saint-Tropez leg of the Longines Global Champions Tour, her most prestigious title to date. She won that race with her longtime bay mare, Zecilie, a horse worth an estimated $10 million.
Expensive horses in an expensive sport come with the territory. Show jumping isn't for plebeian tastes, a lesson illustrated by two former Olympians: Princess Anne and her daughter, Zara Tindall. The daughter of Queen Elizabeth II, Princess Anne competed in the three-day event at the 1976 Montreal Games. Tindall won a silver medal in the 2012 London Games.
Springsteen's heart is hungry for her sport
In 2012 Springsteen bought the gold-medal winning horse from the 2012 London Olympics from British rider Peter Charles. According to the New York Times, she owns a pair of custom Parlanti riding boots equipped with magnets on the bottom to grab the stirrups.
But even in the rarefied socioeconomic air of the sport, Springsteen is no dilettante. She clinched her Olympic berth winning the K 4* Grand Prix Hubside Jumping Tour event in Saint Tropez in mid-June. That flagship event is considered a key pre-Olympic barometer.
And Springsteen did it on Tinkerbell, illustrating her innate ability to bond with various horses.
In Tokyo, Springsteen will ride Don Juan van de Donkhoeve, a 15-year-old Belgian Warmblood stallion. At March's FEI Nations Cup in Palm Beach, Springsteen and Don Juan clinched the title for the US with a faultless ride.
The show jumping competition runs Aug. 2-7 at the Tokyo Equestrian Park. Given the Americans' success in this event, and given Springsteen's form coming in, it's not too hard to see Glory Days looming for the middle of Bruce Springsteen and Patti Scialfa's three children.