When Equibase released its monthly report of Economic Indicators in Thoroughbred Racing earlier this week, the numbers told two different stories about the COVID-19 effect on handle. And by default, the effect on the sport itself.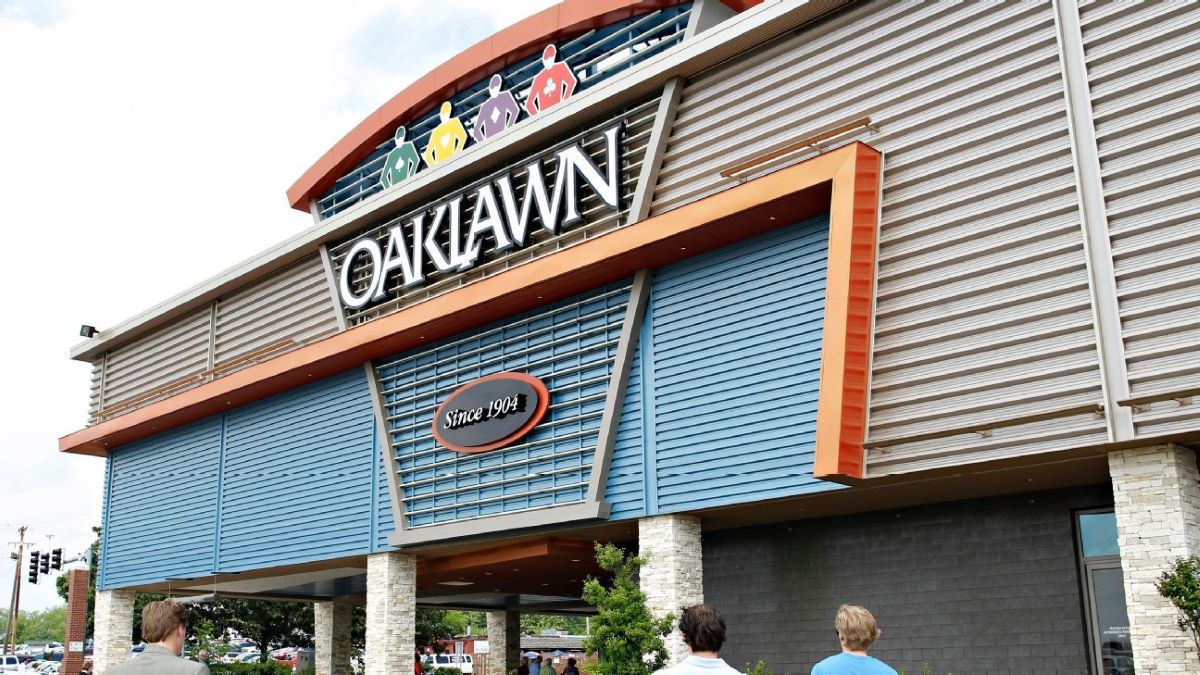 The first: that total wagering dropped 24.4% in April 2020 compared to April 2019. With the number of races run in the month falling from 2,612 to 746, this is hardly surprising. Only five thoroughbred tracks ran in April, providing horseplayers only 85 racing days, compared to 311 the previous year.
The expected sidebar here is that total purses fell off a cliff, dropping 79.6% from $85.9 million to $17.4 million. Year to date, purses are down nearly 29% as casino closures and closed-door racing cut into bottom lines. Casinos fund a healthy percentage of purses at many tracks around the country, while at smaller tracks, such as Fonner Park in Nebraska, fans-in-seats and spending money builds purses.
Average Wager, Field Sizes Both Increase
The second story illustrated another byproduct of the coronavirus pandemic: the average wager per race in April increased by more than 176%. Along with that boost, average field sizes increased 21%, from 7.55 to 9.13, as horsemen flocked to open tracks.
Thoroughbred Racing Economic Indicators-April 2020
| | | | |
| --- | --- | --- | --- |
| Indicator | April 2020 | April 2019 | % Change |
| Wagering on US Races | $639,399,396 | $845,958,246 | -24.42% |
| US Purses | $17,494,400 | $85,910,830 | -79.64% |
| US Race Days | 85 | 311 | -72.67% |
| US Races | 746 | 2,612 | -71.44% |
| US Starts | 6,810 | 19,728 | -65.48% |
| Avg. Field Size | 9.13 | 7.55 | +20.86% |
| Avg. Wagering Per Day | $7,522,346 | $2,720,123 | +176.54 |
| Avg. Purses Per Race Day | $205,816 | $276,241 | -25.49% |
Source: Equibase
The numbers continue telling an interesting story. April is usually one of the busiest racing months of the year. You've got the Keeneland meet and both Aqueduct and Belmont running in New York (albeit at different times). You have Santa Anita, Oaklawn, Gulfstream, and Tampa Bay Downs running major Kentucky Derby prep races and high-profile stakes.
Then you have smaller tracks, such as Golden Gate Fields in California, Laurel Park in Maryland, and Parx in Pennsylvania, along with minnows such as Fonner in Nebraska and Will Rogers Downs in Oklahoma.
Open Tracks Enjoy Monster Handle Increases
Last year, the top-10 tracks took in $674.5 million in April handle. This year, with only Gulfstream, Oaklawn, Tampa Bay, Fonner, and Will Rogers operating, the April handle was $618.2 million. That's only an 8.3% drop with 50% fewer tracks running.
When you look at the individual handles for the five open tracks, you understand why. All five tracks experienced at least a 214% increase in April handle year-over-year. While Gulfstream ($252.5 million) and Oaklawn ($152.9 million) accounted for 65% of the total handle, the boosts at Will Rogers and Fonner were eye-opening.
Fonner's April handle was $55,293,247, compared to $3,285,223 in April 2019. That's a staggering 1,683% increase. Will Rogers took in $60,446,004 this year compared to $10,811,764 last year – a 559% increase.
Horseplayers Seek Races No Matter Where They Happen
This tells us several things, including that horseplayers will find opportunities to bet, no matter if they're in New York, the Miami suburbs, Hot Springs, Arkansas, or Grand Island, Nebraska. It tells us that fewer races create larger fields, which produce bigger betting pools.
All of this also tells us that with smaller purses, spectator-free tracks, and automatic-deposit wagering (ADW) generating those handles, tracks and horsemen remain under financial pressure. Wagers made onsite all go to the track, while tracks take a fraction of ADW wagers. For example, Fonner gets only 3% of handle wagered via ADW.
As tracks start to reopen this month, May's numbers will reveal even more of the true effects of the coronavirus on the industry.