The NFL Draft is two weeks away and teams are in their respective war rooms pouring over combine results, scouting reports and any insider information they can gather. The Arizona Cardinals have the first pick, and much has been made about what they will do with it.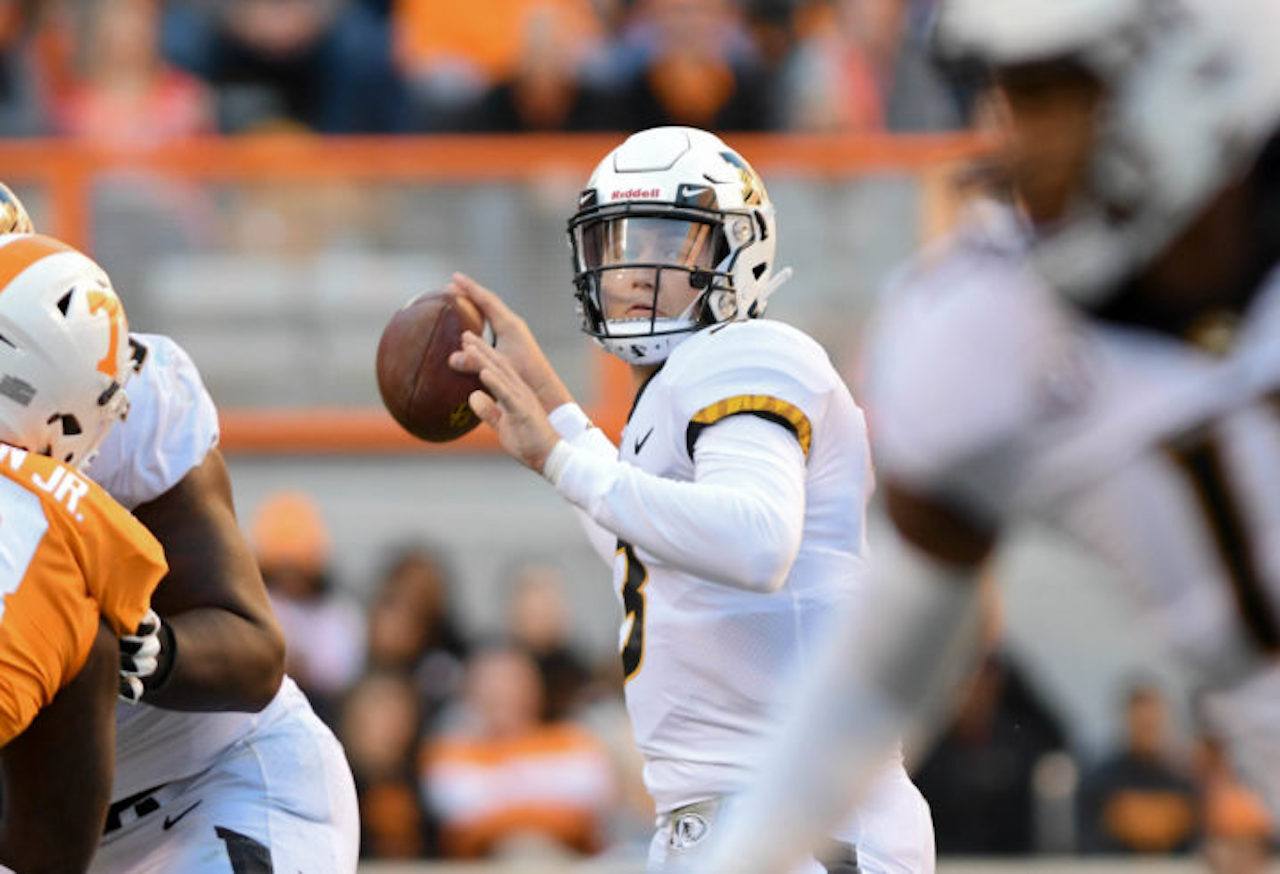 There are other decisions that need to be made by other general managers before they make their picks. What does the future hold for this draft? We should know more as the next two weeks progress.
We take a look at some of the questions that are out there, and a few that need to be answered.
Will Kyler Murray go No. 1?
The Oklahoma quarterback had questions regarding his size answered before the combine, and then Arizona's new coach Kliff Kingsbury let it slip that he wanted Kyler Murray.
That set off mass speculation that last year's first-round pick, quarterback Josh Rosen is on the trading block. There have been rumors, and since Rosen is not Kingsbury's QB, he may covet Murray more than he is letting on.
How Many QBs Go in First Round?
The consensus is that four quarterbacks will be picked in the first round. Murray, Drew Lock of Missouri, Daniel Jones of Duke, and Dwayne Haskins of Ohio State are the expected selections in the first round.
Haskins, though, is seeing his draft stock drop. He was expected to be a top-5 selection, but now might even fall into the second round. He announced this week that he would not be attending the NFL Draft, another sign that his stock has plummeted.
What Does Jon Gruden Do?
The Oakland Raiders have three picks in the final round, and while they have retooled the offense through free agency, they need some defensive help to make up for trading linebacker Khalil Mack. Coach Jon Gruden did not rule out the possibility of dealing one of their selections during a recent podcast.
"I think there's a lot of potential for trades," Gruden said. "I think that's one of the things I'm really excited about. [New Raiders general manager] Mike Mayock what he brings to the table, he's got great resources around the NFL. He's been in every building, he's on a first-name basis; everybody knows Mike. And I think he's gonna be on the phones quite a bit, not only with those two picks you talked about, who knows, we may move up with the No. 4 pick, we may move back with that pick. We'll see how it all unfolds."
Do the Giants Draft Eli Manning's Replacement?
The New York Giants have the sixth pick in the draft and there was talk they were high on Haskins. Since then, though, his draft stock has slipped, and it appears that they have now focused on a defensive player.
One mock draft still has Haskins as the Giants' pick, but three others have either linebacker Devin White, edge rusher Montez Sweat, or defensive lineman Rashan Gary.
Does Washington Make a Trade to Move Up?
The is no doubt the Washington Redskins need a quarterback, but are they willing to trade away quality players to move up in the draft. It was rumored they were also in talks with Arizona for Rosen, but the team shot that talk down on Wednesday.
The Redskins have more needs than just a signal caller. They are desperate for an edge rusher, safety, and wide receiver. They have the 15th pick, and mock drafts have QB Jones from Duke as the team's pick.
Will Kansas City Address Defensive Concerns?
No question defense will be on the minds of Kansas City Chiefs, who have already addressed the issue in free agency by picking up safety Tyrann Matheiu and defensive end Alex Okafor. They still have some needs, including cornerback and an edge rusher. They have the 29th pick, but are looking at LSU cornerback Greedy Williams, and edge rusher Jaylon Ferguson of Louisiana Tech.