ESPN and ABC have decided to delay scheduled airings of a highlights package from the EXP Invitational Apex Legends tournament, citing recent mass shootings as a reason for pulling the programming.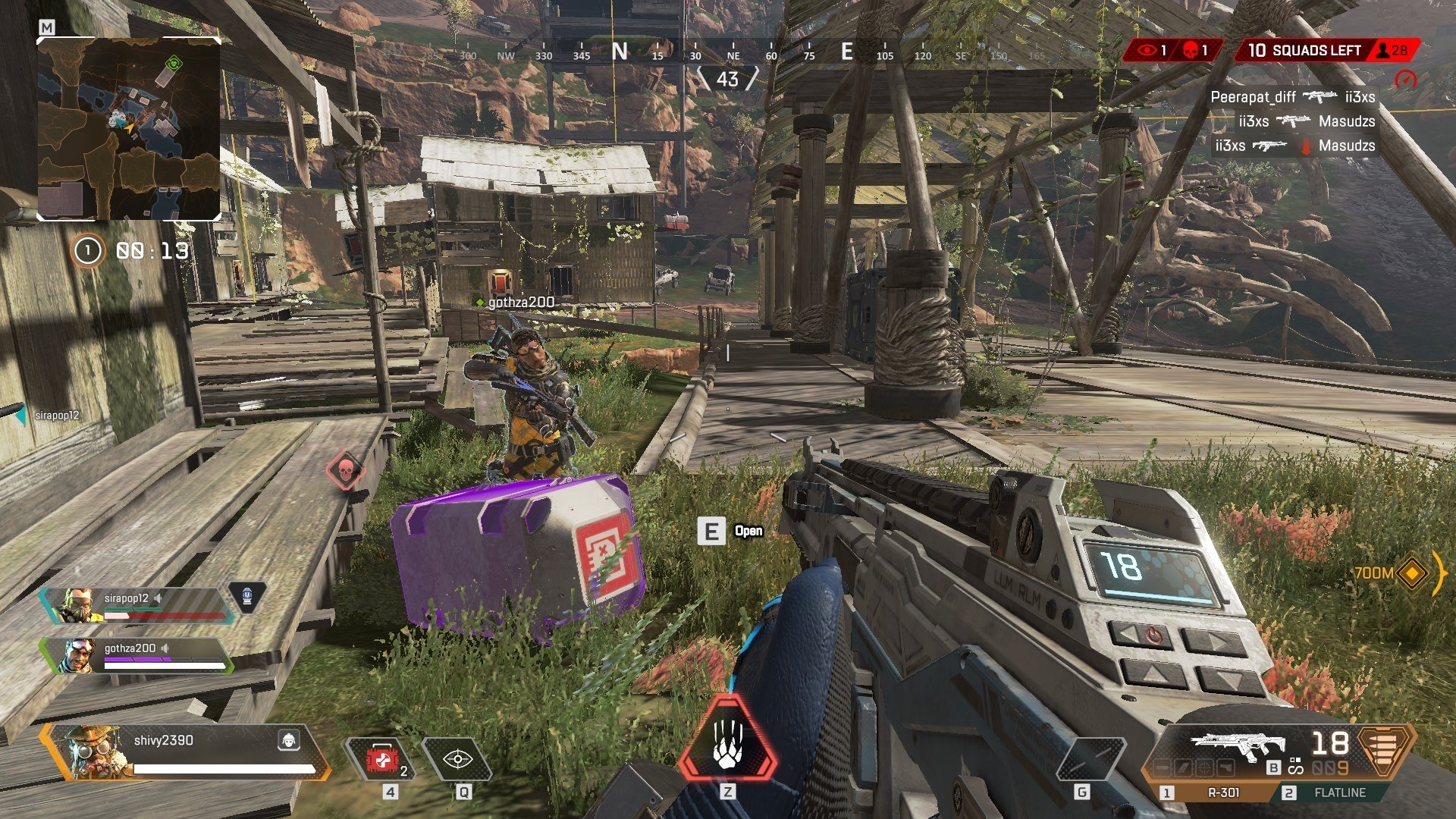 The decision was first reported by Rod "Slasher" Breslau, who obtained a letter sent to ABC affiliates explaining the programming changes.
Apex Legends Part of New EXP Series
The pre-taped broadcasts will now air in October on ESPN2.
"Our of respect for the victims and all those impacted by the recent shootings, ABC will no longer air "EXP Invitational Apex Legends at X Games" on Sunday, August 11, 2019," the letter read.
ESPN and ABC has made the decision not to air the TV broadcast of the XGames Apex Legends EXP Invitational that was scheduled for this weekend, in response to the recent mass shootings, according to an ABC Affiliate TV station source pic.twitter.com/6BMwdbk93t

— Rod Breslau (@Slasher) August 8, 2019
The highlights package is made up of footage from the Apex Legends tournament held during the X Games in Minneapolis earlier this month. The tournament was part of the EXP series, a new venture by ESPN that includes professional, collegiate, and pro-am tournaments at a number of other events. A Pro-Am Apex Legends competition was held in July during the week of the ESPYS.
ESPN has gradually increased its coverage of esports, with many competitions appearing on network's streaming platforms. Some content has even made its way onto the television network, such as the finals of the Street Fighter V competitions at the Evolution Championship Series.
Officials, Industry Spar Over Violent Games
The decision to push back the airing of the Apex Legends tournament follows mass shootings in El Paso, Texas and Dayton, Ohio last week. As part of his response to the shootings, President Donald Trump was one of several prominent officials who pointed at least some of the blame at violent video games in general and shooters in particular.
"We must stop the glorification of violence in our society," Trump said during a Monday press conference. "This includes the gruesome and grisly video games that are now commonplace. It is too easy today for troubled youth to surround themselves with a culture that celebrates violence."
Those comments were met with skepticism by many, particularly within the gaming industry. Critics pointed out that while video games are ubiquitous in many nations worldwide, most of those countries have few or no mass shootings, and that studies have failed to find a link between video games and shootings or other violent behavior.
"More than 165 million Americans enjoy video games, and billions of people play video games worldwide," an ESA spokesperson said on Monday. "Yet other societies, where video games are played as avidly, do not contend with the tragic levels of violence that occur in the US."
ESPN and ABC were not the only companies to back away from violent video games in the wake of the recent shootings. Walmart took the step of removing displays and advertising in its stores for games with "violent themes" following the shootings, though the retailing giant will still sell real life guns and ammunition.
Apex Legends is a free-to-play battle royale game that was released in February. The game – developed by Respawn Entertainment and published by Electronic Arts – features gameplay similar to Fortnite, with players split into teams of three and seek to be the last squad standing to win the game.