It didn't take long for controversial wide receiver Antonio Brown to find a new team. Hours after being released by the Oakland Raiders, the New England Patriots signed Brown to a one-year deal.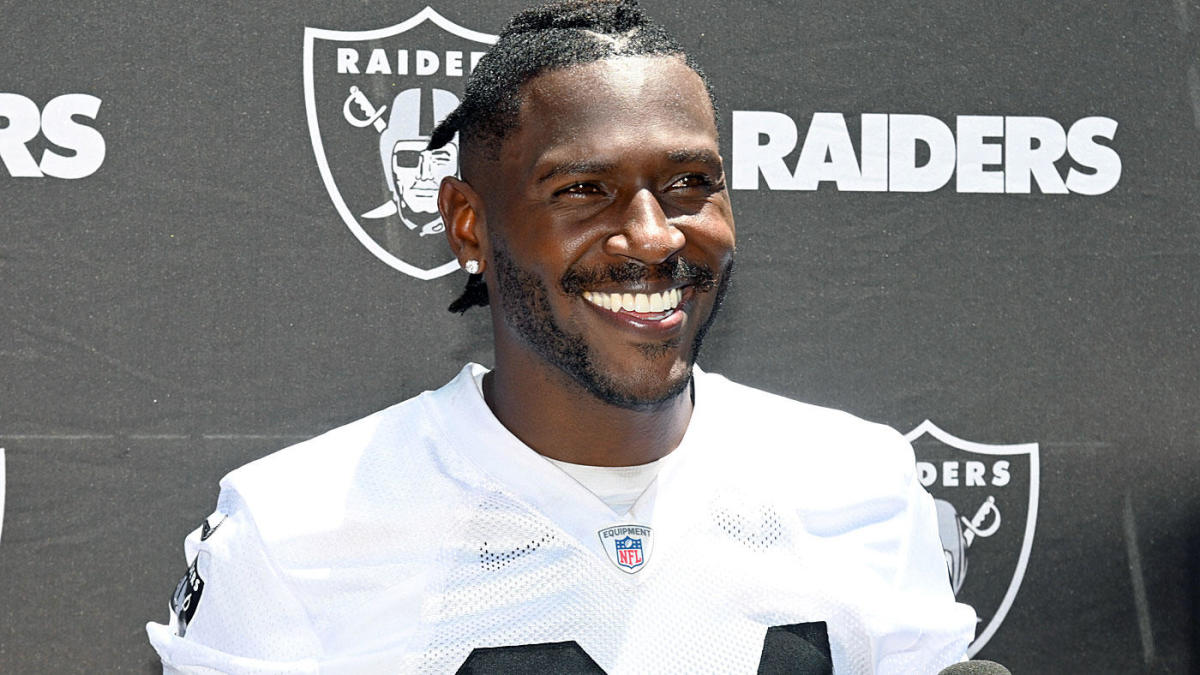 Oakland had grown tired of the circus surrounding the talented All Pro, especially after Brown's recent antics. The team posted on Twitter that he was no longer with the team.
Brown posted a message on Instagram Saturday morning asking for his release from the team that he never played a down for.
"I have worked my whole life to prove that the system is blind to see talent like mines. Now that everyone sees it, they want me to conform to that same system that has failed me all those years. I'm not mad at anyone. I'm just asking for the freedom to prove them all wrong, Release me," Brown wrote.
The Raiders were quick to oblige, and Brown's agent Drew Rosenhaus put out a statement saying he was looking for a new team for his client.
"Now that Antonio is a free agent, we are focused on the future and I will immediately work on signing him to a new team," Rosenhaus said in a statement. "Antonio is looking forward to a new beginning."
Patriots Take Chance
With the Oakland debacle, Brown might have been perceived as damaged goods. The New England Patriots were the leading contender according to Bovada, who posted odds on Brown's possible new team. The Patriots were at 2/1, while the Washington Redskins were next at 3/1, and the Dallas Cowboys at 6/1.
Those wanted to make a bet, however, didn't have much time. The internet betting site posted the line in the late morning, and by the early afternoon ESPN had reported that Brown had a new team.
The Patriots were the favorite for two reasons. One is coach Bill Belichick's success with another controversial receiver. Randy Moss resurrected his career in New England, proving critics wrong that he couldn't play for a strong-willed coach. The other reason is the team is thin at the position. They had some injuries in training camp, though they did get Josh Gordon back from suspension.
Talent Comes with Baggage
As talented as Brown is, the Patriots will have to deal with his problematic personality. Pittsburgh dealt Brown to the Raiders in March because they had grown tired of the tumultuous Pro Bowl player. He had clashes with coach Mike Tomlin, and quarterback Ben Roethlisberger. The Steelers received a third-round, and fifth-round draft pick in this year's draft.
Brown's tenure with Oakland was more productive, and controversial, off the field than on it. It began just as training camp started when Brown suffered frostbite after utilizing cryotherapy. He practiced sparingly, and didn't play in the team's four preseason games.
Another issue that cropped up was Brown filing a grievance with the NFL because they wouldn't allow him use a helmet that had been banned. Brown threatened to retire from the game if he wasn't allowed to use his old headgear.
A more serious incident was when Brown called general manager Mike Mayock a "cracker," and threatened him physically. The team was considering suspending him, but said that he would be fined. He got another fine for conduct detrimental to the team. Brown balked, and said he wouldn't play for the Raiders.
An exasperated Raiders coach, Jon Gruden said he could no longer have Brown a distraction to the team.
"We just have exhausted everything. We tried every way possible to make it work," Gruden said. "And all I'm going to say, is that it is disappointing. I'm really proud of our players, our coaches, our owner, our front office. We did everything we could to make this work. I'm sorry it didn't. I apologize, but I will tell you that I am very proud of what we did as an organization to try.