It appears Antonio Brown has problems from his head down to his toes. The Oakland Raiders wide receiver apparently has informed team officials that, unless he gets to wear his old helmet, he will not play, according to ESPN.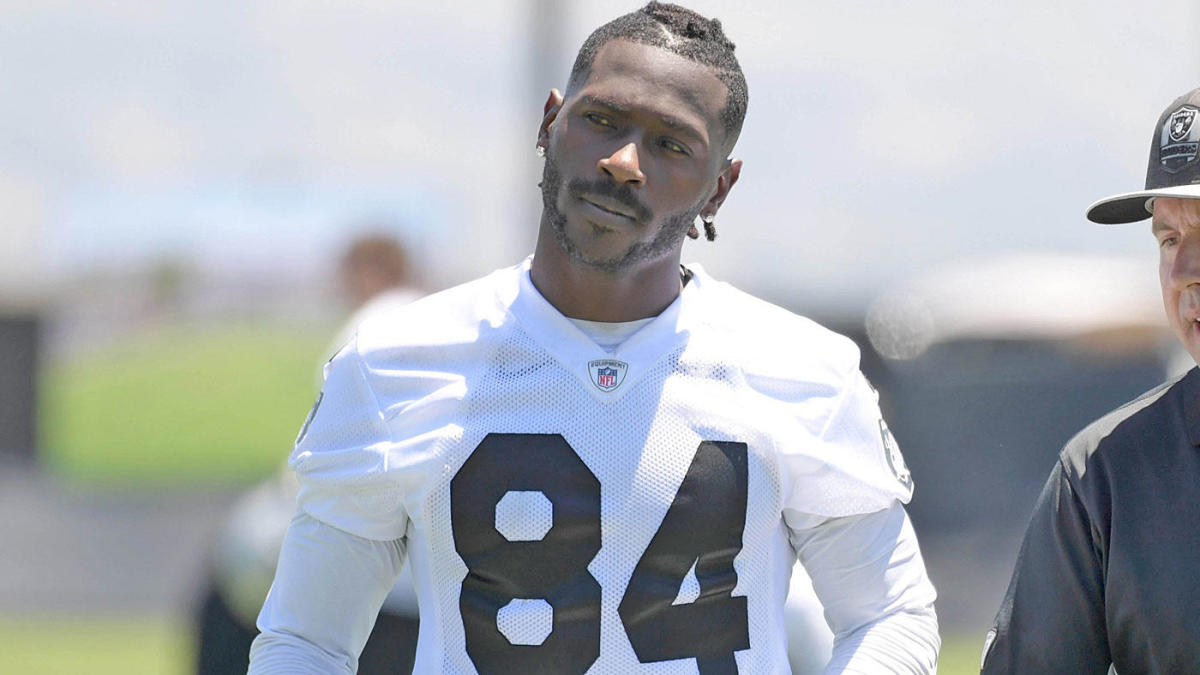 The 31-year-old, who has been out with possible frostbite on his feet, has worn the same helmet for the past nine years, and doesn't want to switch to the new headgear that is mandated by the NFL. ESPN cited anonymous sources saying that Brown had a two-hour conference call with an independent arbitrator on Friday to argue why he should be allowed to wear the same helmet. League officials, as well as a representative for the union was on the call, and a decision could come next week.
No one was talking on the record after the meeting, but Brown did post a cryptic Instagram post.
"I love the game; I love the hustle; young-in got doe he can leave the league but if I leave will the fans still gone love me man? #paidinfull," he wrote.
Past Behavior Prelude to Present
Brown was traded to the Raiders from the Pittsburgh Steelers, where he had serious issues with his coach, Mike Tomlin, and quarterback Ben Roethlisberger. Brown was mad that Roethlisberger had criticized him late in the season. The dispute culminated in Brown allegedly throwing a ball at the quarterback.
Tomlin suspended the wide receiver for the last game of the season. He finished with a season-high 15 touchdown receptions, and 104 receptions for 1,297 yards.
Pittsburgh management had grown tired of the All-Pro's antics, and looked for some team to dump him on. The Bills were the first to express interest, but talks broke off.
The Raiders, though, jumped in and grabbed him, giving up a third and fifth round pick in the 2019 draft. Coach Jon Gruden was excited at the time to get a player of his caliber, after trading away Amari Cooper.
"I've told all our receivers if you get a chance to watch him practice, you'll see what unlocks the greatness in him," Gruden said the day of the March 9th trade. "He's the hardest working man I think in football. Hardest worker I've ever seen in practice, and I've seen Jerry Rice. I've seen a lot of good ones. I put Antonio at the top."
Problem Child Petulant
Unfortunately his teammates didn't get to see a lot of Brown in training camp. He was sidelined with a mystery ailment on the soles of his feet that was later reported as frostbite from a cryotherapy machine.
This coming on reports that Brown was late to team meetings, and when he did show up, was on his phone. It was frustrating to Gruden.
"I think we're all disappointed," Gruden said. "We think he's disappointed. We'd like to get the party started. We'd like to get him out here. He's a big part of the team. But for the time being, we're going to continue to work hard and we're seeing the development of some other receivers we're excited about."
Does this mean the team will move on from Brown? They may have had enough of his act even before he got on the field.