Antonio Brown met with Pittsburgh Steelers president Art Rooney II on Tuesday, a meeting that appears to have ended with both sides agreeing that a trade for Brown to another team would be the best outcome for everyone involved.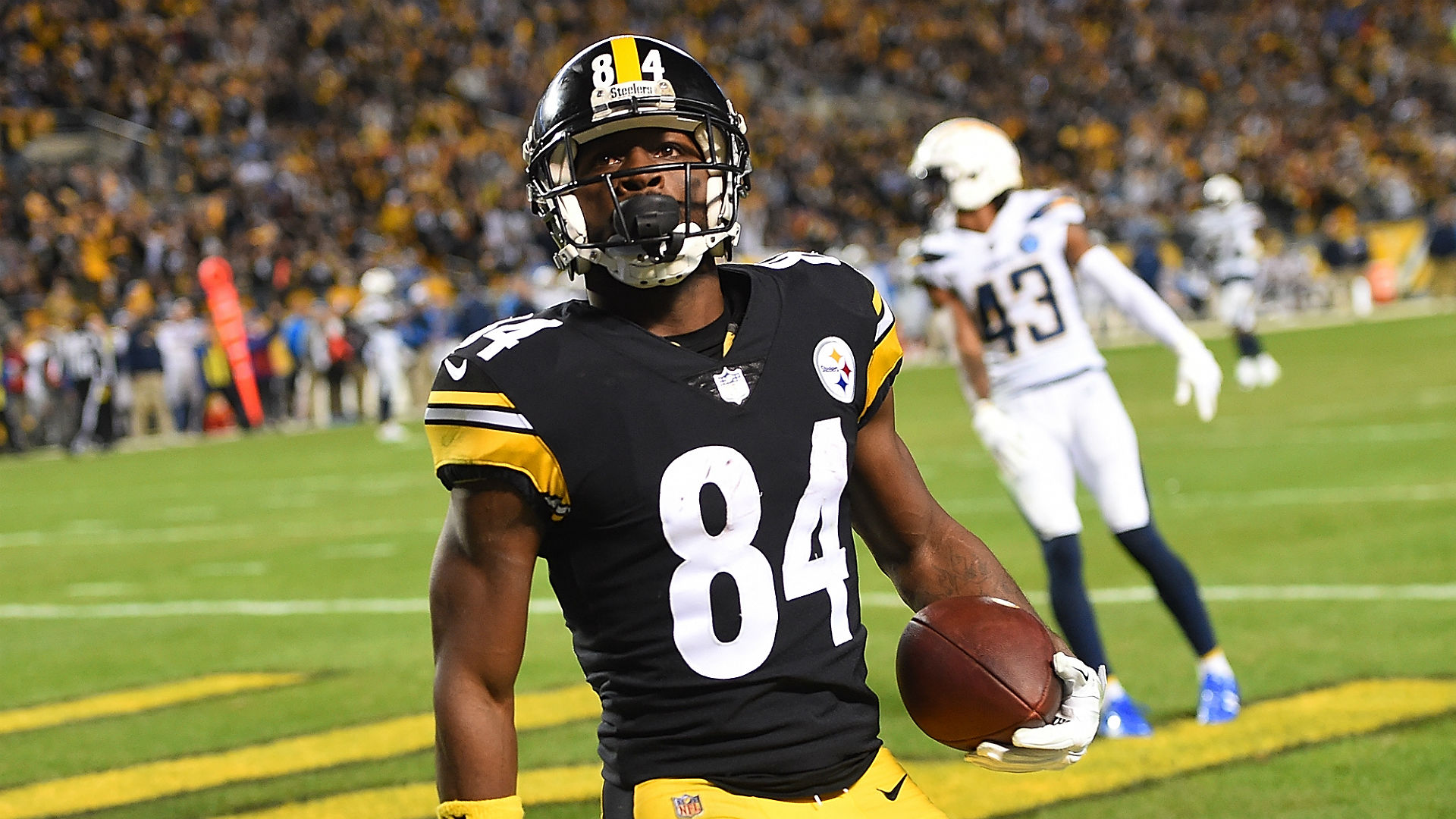 Brown tweeted about the meeting on Tuesday, saying that he and Rooney "cleared the air on several issues" and "both agreed that it is time to move on."
Had a great meeting with Mr.Rooney today we discussed a lot of things and we cleared the air on several issues! We both agreed that it is time to move on but I'll always have appreciation and gratitude towards the Rooney family and @steelers organization! #CallGod #Boomin pic.twitter.com/DEgURchvhW

— Antonio Brown (@AB84) February 19, 2019
According to a report by ESPN's Adam Schefter, sources say that Steelers GM Kevin Colbert, executive Omar Khan, and Brown's agent Drew Rosenhaus were also in attendance.
Team In Charge of Finding Trade                    
Following the meeting, Rosenhaus told ESPN that he did not have permission to work on a trade himself, but that Pittsburgh's front office was on board with trying to find a new home for the wide receiver.
"We hope they get a great amount of compensation," Rosenhaus told ESPN's NFL Live. "We want everybody to win here. It would be great for the Steelers to get what they deem fair compensation for Antonio, and for Antonio to find a new team at this point. And we reap all the positives from that."
Brown also posted an Instagram video in which he outlined what he was looking for in a new home. Key among his demands was guaranteed money, something he doesn't have any of on his current deal with the Steelers.
"If your team got guaranteed money, tell them call me," Brown said while working out in the video. "AB can't do no more unguarantees. So we clear. I want ya'll to be clear and understand something. This is not a game, people."
Brown wouldn't have to sign a new contract in order to get that guaranteed money, as he could renegotiate his current deal to convert some of his future salary into guaranteed funds, perhaps in the form of a signing bonus.
Steelers Want Full Compensation for Brown
There's no guarantee Brown will be leaving Pittsburgh, however. The Steelers made it clear on Wednesday that while they would do their best to find a deal they were happy with for the disgruntled wide receiver, they would not let him go at a discount, and they wouldn't cut him just to make him happy.
"By no means are we going to make a trade or any type of move that will not be beneficial to the Pittsburgh Steeler organization," Colbert told reporters.
Colbert also addressed the Le'Veon Bell situation, saying that they will allow the running back to become an unrestricted free agent on March 13. The team's other option would have been to give Bell – who sat out all of last season – a transition tag that would have cost $14.5 million, something that Colbert said was unnecessary given the play of James Conner and Jaylen Samuels.
The apparent loss of both Bell and Brown will certainly be a blow to the Steelers. But Colbert made the point of telling reporters that while it may feel unusual, turnover was just part of the sport.
"That's how this game happens," Colbert said. "We probably lose between 16 and 20 players as an average turnover for an NFL team. And there are great players who come through. They either get older, you can't afford them or they get hurt. You have to recognize that and move on. That's what we have to do."