With the news that Antonio Brown had been traded by Pittsburgh to Oakland, both of those teams saw a change in their odds to win the Super Bowl. The Steelers, who missed the playoffs this year for the first time since 2013, went from 20/1 to 25/1, according to Jeff Sherman at the Westgate Las Vegas SuperBook. The Raiders, who have been to the playoffs once in 16 years, jumped from 100/1 to 80/1.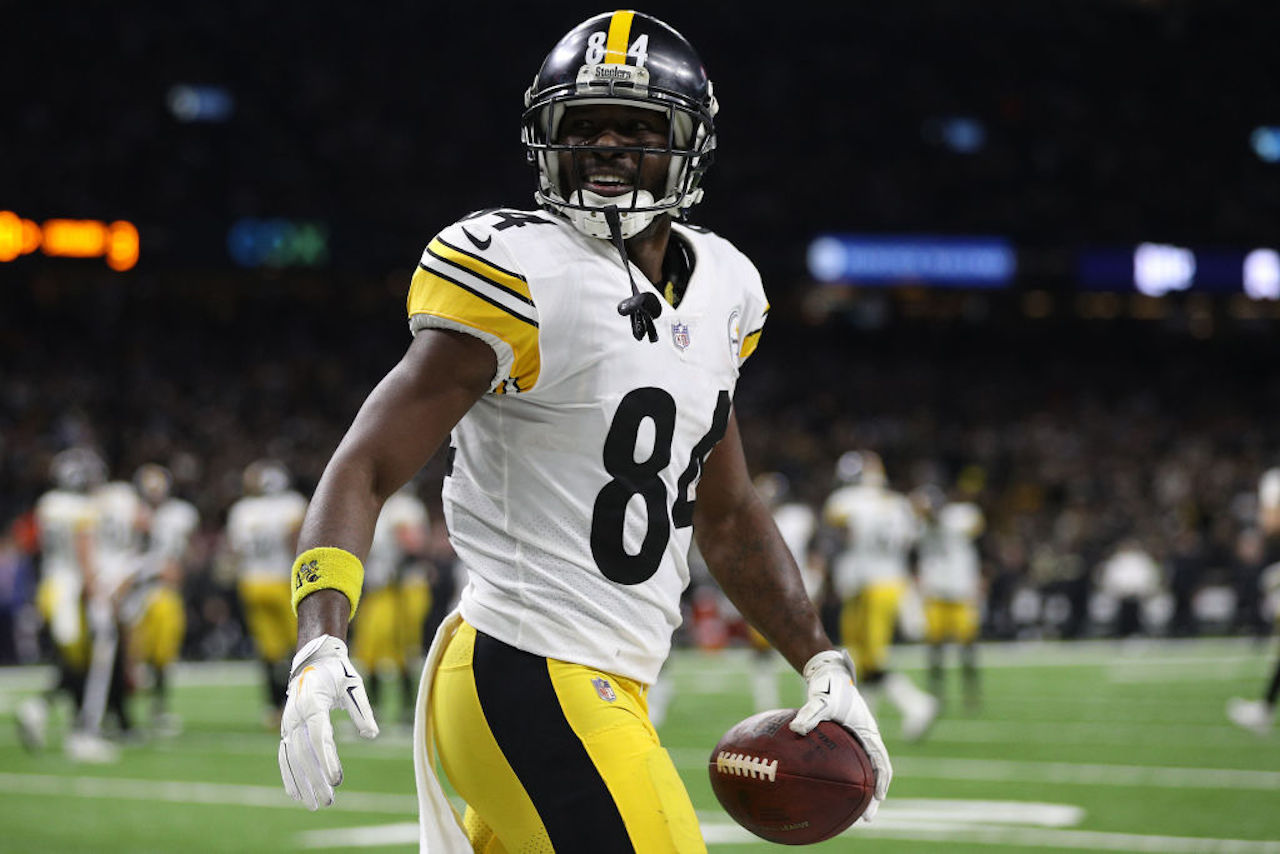 The deal was first announced by Pro Football Talk's Mike Florio, who added the 30-year-old will receive a new contract as part of the agreement that will pay out $50 million over the next three seasons, $30 million of that guaranteed. That would make him the highest paid receiver in the league.
The Raiders only had to give up a third and fifth round pick in the 2019 draft for the talented, but potentially volatile wide receiver. The upside was too good to pass up, though. In 2018, Brown had more touchdowns and yards per catch average than the entire Raider receiving corps.
Gruden Big Fan
Oakland became a 13/4 favorite to land Brown the last month. Coach Jon Gruden was asked about Brown before the teams met on Dec. 9, and he couldn't hide his admiration.
"He can run every route you can dream of," Gruden said. "I know I say that about other receivers, but he can run double moves, he can run by you, he can run crossing routes, he's very good after the catch.

"But what's the greatest thing about this, I've told all our receivers, if you get a chance to watch him practice, you'll see what unlocks the greatness in him," Gruden added. "He's the hardest working man I think in football. Hardest worker I've seen in practice, and I've seen Jerry Rice, I've seen a lot of good ones. I put Antonio Brown at the top."
Move Makes Sense
The Raiders were in the market for a star wide out after shipping Amari Cooper to Dallas in October for a first round pick in the 2019 draft. The move was widely questioned, but was part of Gruden's rebuilding plan.
Even though they needed a wide receiver, oddsmakers as early as January did not have the Raiders as one of the top three teams expected to get Brown. The San Francisco 49ers were the favorite at 2/1, according to internet sportsbook BetDSI. The New York Jets were next at 3/1, followed by the Buffalo Bills at 4/1.
The Bills had a deal in place last week, but it apparently fell through.
Bills general manager Brandon Beane said in a statement that the team was interested, but ultimately could not agree on a deal.
"We inquired about Antonio Brown on Tuesday, and kept talks open with the Steelers," Beane said. "We had positive discussions, but ultimately it didn't make sense for either side. As great a player as Antonio Brown is, we have moved on and our focus is on free agency."
Baggage Part of Deal?
Brown's reputation as a diva scared off a lot of potential suitors. Trouble between Brown and the team started to appear in September. He confronted offensive coordinator Randy Fichtner during a game, then in response to a former player saying Brown couldn't put up similar numbers anywhere else, Brown posted on Twitter, "Trade me, let's find out."
His relationship with Pittsburgh quarterback Ben Roethlisberger was so bad during the 2018 season that the two apparently got into an argument in the locker room.
Brown failed to show up for a practice before the team's final game and was suspended. In February, he formally asked the Steelers to trade him.