Two undefeated boxers will meet in Wales on Saturday to unify the major heavyweight world championship belts, as Anthony Joshua (20-0, 20 KOs) battles Joseph Parker (24-0, 18 KOs).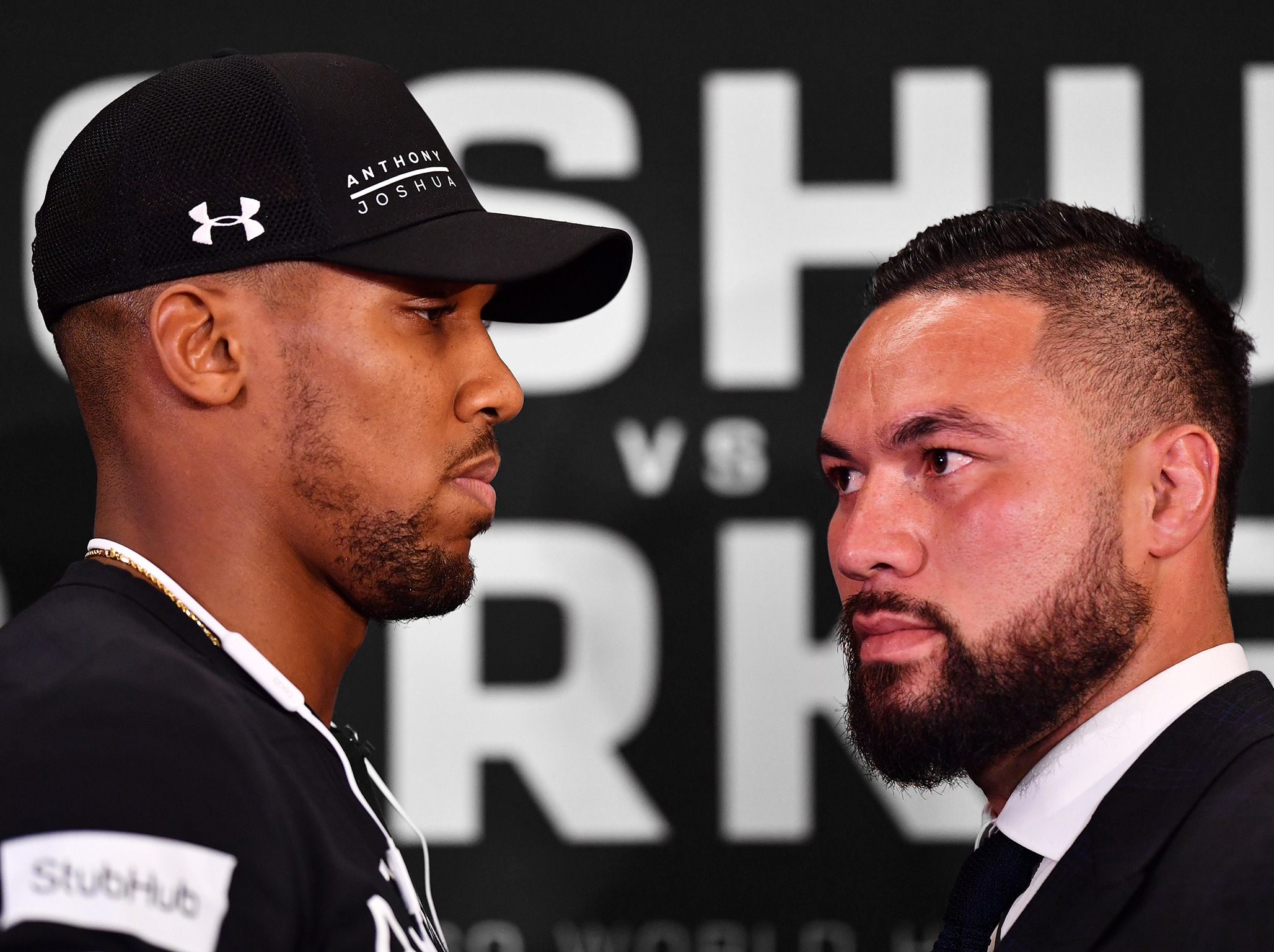 The fight pits Joshua, one of the biggest stars in boxing today, against Parker, a fighter who has seen his reputation diminish a bit over the past two years. While Parker has remained undefeated, he has looked sluggish in claiming victories by decision in his last three fights, beginning with a majority decision win over Andy Ruiz Jr. that earned him the WBO championship.
Joshua Not Overlooking Parker
Parker himself has acknowledged his relatively poor performance, but says that he is ready to leave that behind heading into this weekend's fight.
"Last year wasn't our best year and I wasn't close to what we can actually do in the ring," Parker said during a media teleconference last week. "[Joshua's camp] probably saw a lot of things that they could work on to get to us but we're a totally different fighter now from where we were last year."
Most observers see WBA and IBF champion Joshua as the heavy favorite. However, he has at least projected the impression that he is not taking this fight for granted. Like his opponent, he says that he doesn't put much stock into the fact that Parker has looked less than impressive in recent fights.
"You've got to look at Parker when he boxes on the front and the back foot," Joshua said. "When he boxes on the front foot, I think he finds it difficult to land combinations…but when he fights people like Takam on his back foot, he's better."
That's not to say that Joshua doesn't expect to win the fight, however. He told reporters that he believes his counter-punching ability will be the difference in the fight, especially as the bout enters into the later rounds.
"Rounds five to right, it'll be a tough night," Joshua told reporters. "But, if everything goes to plan, I think Parker will fade between round eight and nine."
Puncher's Chance for Underdog?
Parker's biggest ace in the hole might be his durability. While he has not looked impressive at all times, Parker has also never looked to be in danger in any of his fights. Meanwhile, there have been questions about Joshua's chin and stamina, the kinds of vulnerabilities could give Parker the proverbial puncher's chance.
Despite that, bookmakers have made Joshua the clear favorite. Joshua is posted at -625 odds at bwin, while Parker is a +425 underdog.
Regardless of who goes on to win the bout, it could set up the biggest heavyweight bout in years. The winner will likely fight undefeated Deontay Wilder (40-0, 39 KOs) later this year in one of 2018's most anticipated bouts. Wilder scored a 10th-round knockout over Luis Ortiz earlier this month, putting him in position to challenge for the heavyweight championship in his next fight.