It's not the fight fans were hoping for, but the June 1 bout between Anthony Joshua and Jarrell Miller is proving to be equally as popular. Madison Square Garden officials announced the fight broke a record for highest-grossing pre-sale of a boxing event within two hours of going on sale.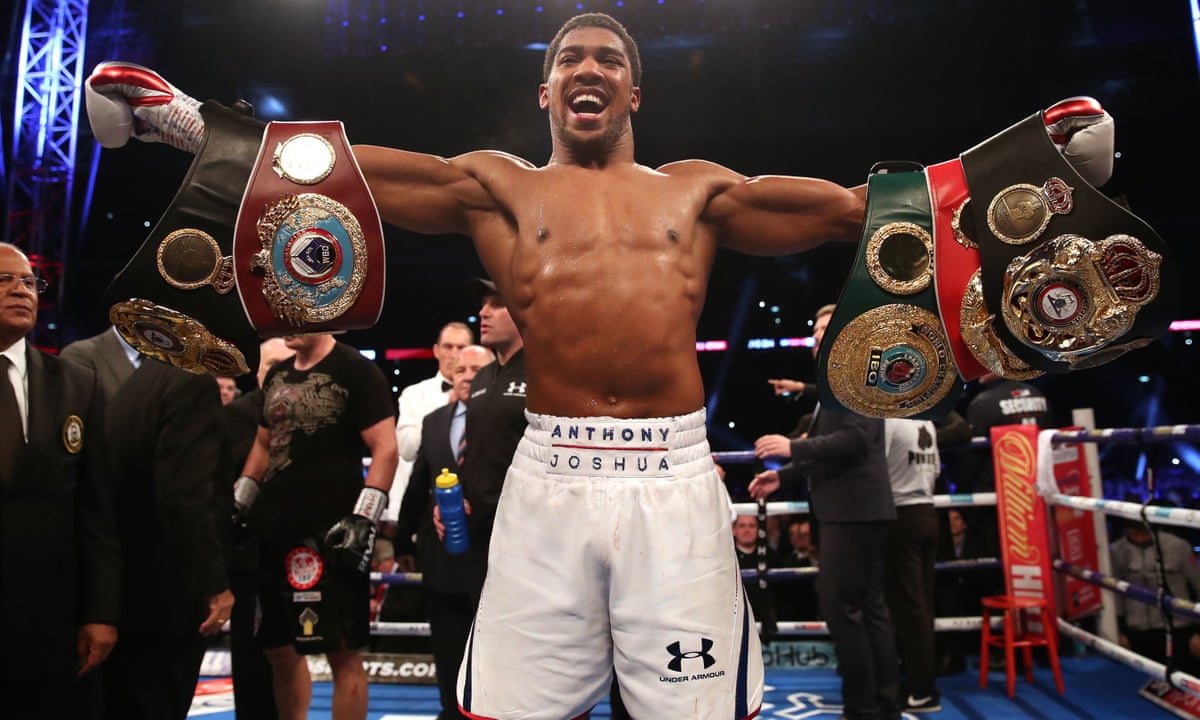 This will be the first time for Joshua to fight in the United States, most of his contests have been in England, including beating Wladimir Klitschko in front of 90,000 people in Wembley Stadium in 2017.
Joshua's promoter Eddie Hearn told the UK's Daily Mail that his fighter has worldwide appeal.
"We know that AJ is a huge box office hit in the UK but to break the pre-sale record at the iconic Madison Square Garden is astounding, Hearn said "We are building a huge event on June 1 and we look forward to the all the build-up beginning with next Tuesdays press conference in New York."
Joshua will defend his WBA Super, IBF, WBO and IBO crowns against Miller. The UK boxer has a record of 22-0, with 21 knockouts. Miller is 23-0-1, with 20 KOs. Though the records are similar, Joshua is a huge favorite. The Westgate Las Vegas SuperBook has him at -800 to win, while Miller is +550.
Miller isn't waiting for the press conference to start talking trash to Joshua. He recently put out a statement saying he will upset the champion.
"AJ is making a huge mistake coming over here to fight me in my own backyard," Miller said. "This is the fight that I've been chasing all my life, and on June 1 I'm going to achieve the thing I was born to do and win the heavyweight championship of the world."
Why Not Wilder?
This was not the match up that fight fans were clamoring for, they were looking at Joshua trying take the WBC belt away from fellow heavyweight champion Deontay Wilder, who is 40-0-1, with 39 Kos.
It was a bout that Joshua expected to have lined up. It had a tentative date of April 13 at Wembley Stadium. When talks broke off, Wilder's camp instead settled on a rematch with UK boxer Tyson Fury, who is 27-0-1 with 19 KOs.
On his YouTube channel, Joshua said that he regretted not being able to fight Wilder immediately.
"We were looking to get that fight on April 13 but things happened, boxing politics, I'm sure you guys are aware," Joshua said. "So we had to branch out and look for other options. Miller came up. It's an exciting fight, he's an undefeated heavyweight."
Former Champ Doles Out Criticism
One person who isn't buying Joshua's excuse is former heavyweight champion Lennox Lewis. The British boxer is the last person in that division to have been the undisputed champion, and he told the Sun Newspaper that Joshua, and his promoter, Hearn are to blame for the fiasco.
"I don't think it was complicated to make the Wilder fight, they were in the best spot possible to dictate exactly what they wanted," Lewis said. "They cannot cry over spilled milk and say 'oh I wish I could have got the fight.' They could have got the fight but they did not take advantage of their position. It's a situation where they have to know what is going on in their business."