Los Angeles Angels' relief pitcher Noe Ramirez, and manager Brad Ausmus were each disciplined for their part in Houston Astro Jake Marisnick getting hit by a pitch. Ramirez was suspended for three games, while Ausmus received a game suspension. Both were fined an undisclosed amount.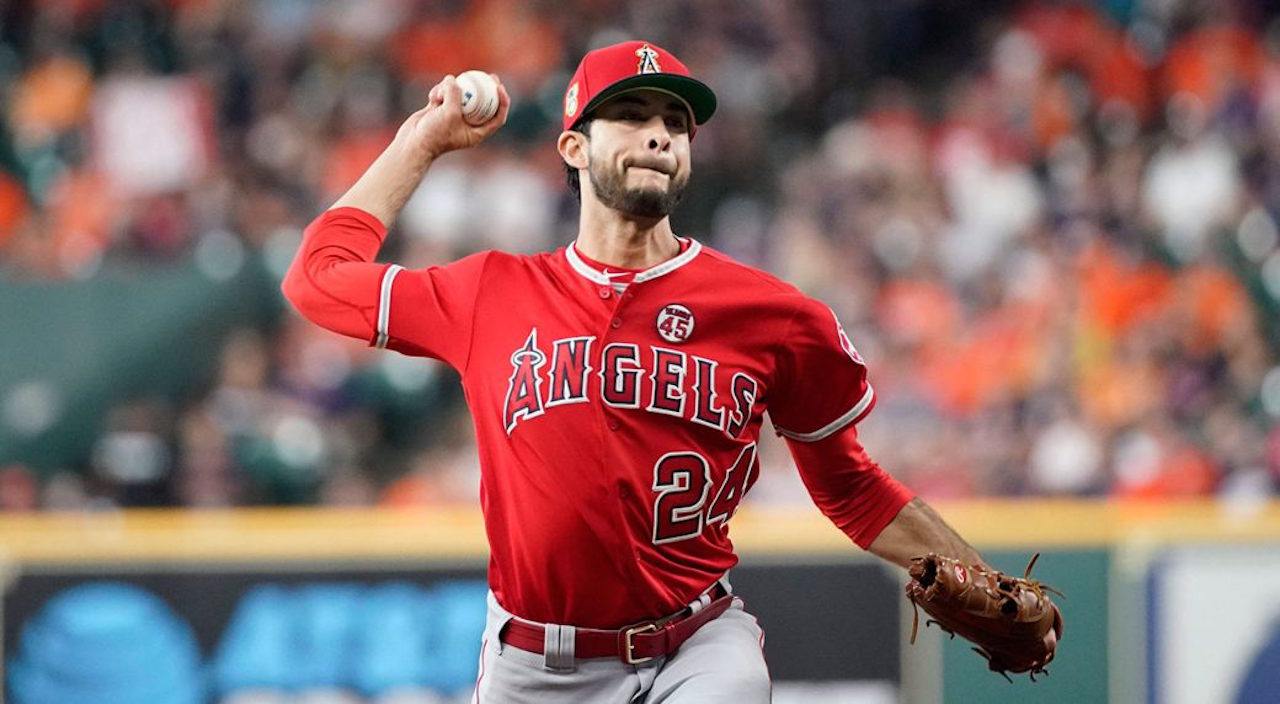 The incident took place in the sixth inning of Tuesday's game against the Astros. Ramirez had a 1-1 count and threw a ball that hit Marisnick right between the shoulder blades. After the plunking, the benches cleared, but no one was ejected in the Angels eventual 7-2 victory.
Joe Torre, chief baseball officer for Major League Baseball, announced the penalties Wednesday. Ramirez received three games and said he would appeal. Ausmus got one, and served it on Wednesday.
Managers are not allowed to appeal their suspensions, and Ausmus said he thought Ramirez's penalty was not fair.
"I thought three games for Noe was a little bit steep, but he still has the appeals process to go through," Ausmus said.
Angels shortstop Andrelton Simmons was a little less diplomatic when asked what he thought of the suspension.
"I think it's bull—-," Simmons told reporters on Wednesday. "People get hit all the time. (Ramirez) can't make one mistake I guess? Just because of the perception? So if Marisnick got hit at any point throughout the season (by the Angels), whoever touched him was going to get suspended? Is that what it means?"
Retaliation for Collision
The beaning was apparently payback for Marisnick colliding with Los Angeles catcher Jonathan Lucroy on July 7. Marisnick was trying to score and ran into Lucroy.
The catcher was knocked unconscious, and suffered a concussion and a broken nose. He underwent surgery to repair his nose, and is expected to be out at least three weeks.
After it happened the Angels were livid.
"It certainly didn't look like a clean play," Ausmus said. "I don't know what actually happened, but it looked like Marisnick took a step to the left and bowled into him with his arm up. The call was right. Really, I think Major League Baseball should probably take a look at it. Consider some type of suspension, quite frankly."
Marisnick Apologetic
After the collision, Marisnick was one of the players standing next to Lucroy. He said afterwards he regretted the play, but didn't take responsibility for it.
"That was a bad play," Marisnick said. "For me, I was running and I see him take a step kind of up the line like he's going to drop and go back so I tried to take an in-step and slide head first on the inside corner. And I watched the play again and it looks like he just drops right in front of me and once I kind of made a decision it was too late. And it was a bad play, and I hope he's OK."
Torre handed Marisnick a two-game suspension, which he has appealed.
Houston manager A.J. Hinch told reporters he hopes that the incident is over.
"My reaction is really that it should be over and settled and done with," he said. "I think we will all be better served letting MLB be MLB and let us play the game on the field and get away from this issue."
The Angels and the Astros both play in the American League West. Houston is atop the division, while Los Angeles is in fourth place, 10 games behind the Astros.