Andy Ruiz Jr. will defend his heavyweight titles against Anthony Joshua on Dec. 7 in Saudi Arabia, in a rematch of their June bout that handed Joshua his first professional loss.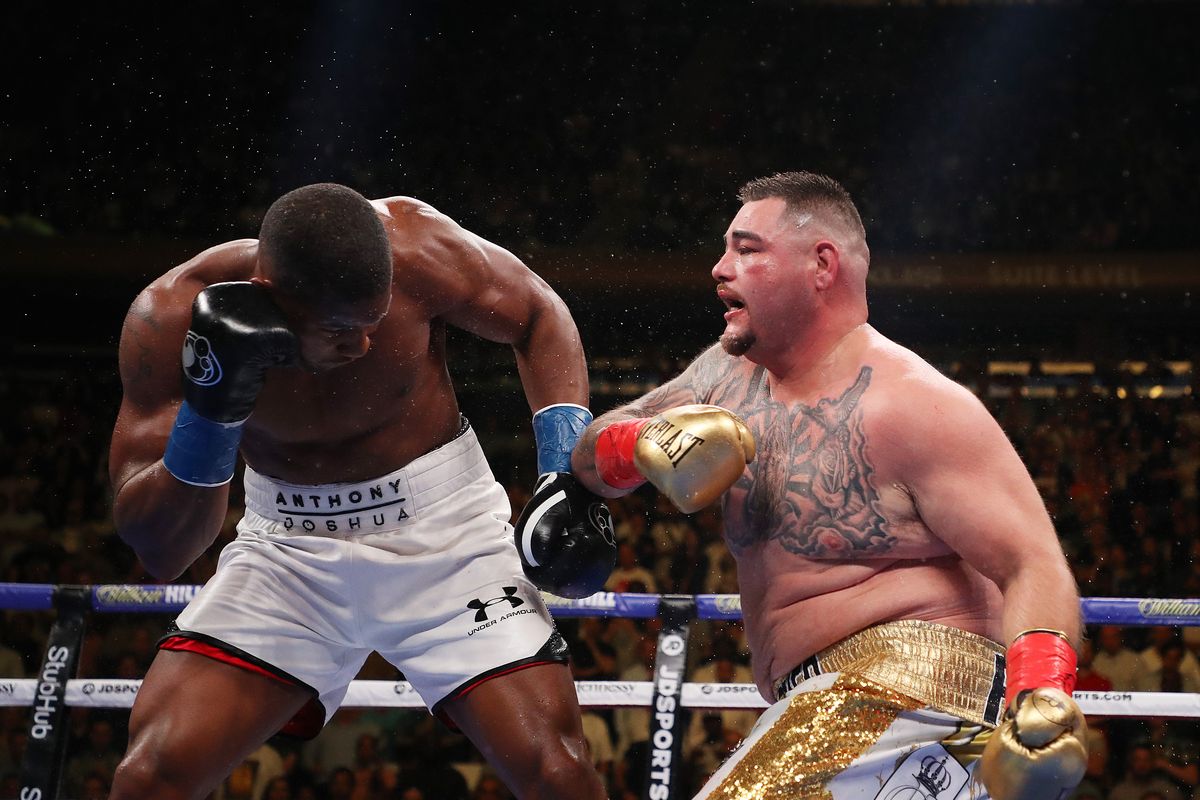 ESPN cited sources as saying that the fight would take place at an outdoor stadium in Diriyah, Saudi Arabia, a venue that still needs to be constructed before the event.
Ruiz Agrees to Venue, For a Price
Joshua had a guaranteed rematch clause before the June 1 fight which would kick in in case he lost. That agreement gave Joshua's team complete control over the second fight, including where it would take place.
But while that deal included a $9 million payday for Ruiz, he still balked at several of the proposed locations for the rematch. Joshua had considered having the fight at Principality Stadium in Cardiff, Wales, a location that would have provided a definite home-field advantage for the former champion.
Though he didn't have any direct say in where the fight would be held, Ruiz made it clear that he preferred that the fight be held in the United States or Mexico – perhaps at Madison Square Garden, where the first fight took place – and that he wasn't keen on the idea of traveling to Saudi Arabia to defend his title.
But in the end, money talked.
According to The Athletic, Ruiz negotiated more favorable terms in order to secure his participation in the rematch, and will now receive approximately $10 million for fighting Joshua a second time.
The Athletic had previously reported that Ruiz had other concerns about fighting in Saudi Arabia as well. Logistical issues were brought up, as the country doesn't have an athletic commission with experience holding championship fights.
But sources told ESPN that those concerns have largely been dealt with. Representatives from a commission from the United States will be on hand to help local officials regulate the fight and ensure it meets the standards of a championship bout, and the referee and judging panel will be required to have a minimum of 40 world title fights to be considered for those roles.
Joshua Favored Again in Rematch
Ruiz (33-1, 22 KOs) took the first fight on short notice after filling in for Jarrell "Big Baby" Miller, who failed multiple drug tests. The Mexican wasn't expected to be a match for the then-undefeated Joshua (22-1, 21 KOs), who proceeded to get off to a fast start, scoring a knockdown against Ruiz in the third round.
But Ruiz roared back, knocking down Joshua twice in the third round. Ruiz then controlled the fight, putting Joshua on the canvas twice in the seventh round before the fight was stopped. The victory made Ruiz the first Mexican fighter ever to win a world heavyweight title, despite the fact that Joshua had opened as a 40/1 favorite according to FanDuel Sportsbook.
Joshua will be favored again heading into the rematch, though not nearly as heavily. FanDuel has Joshua listed at -320 for the December bout, with Ruiz offered at +230.