Andy Murray has effectively ruled out the possibility of playing singles at Wimbledon this year, but says that he might be able to return to doubles play in time for the grass-court major in July.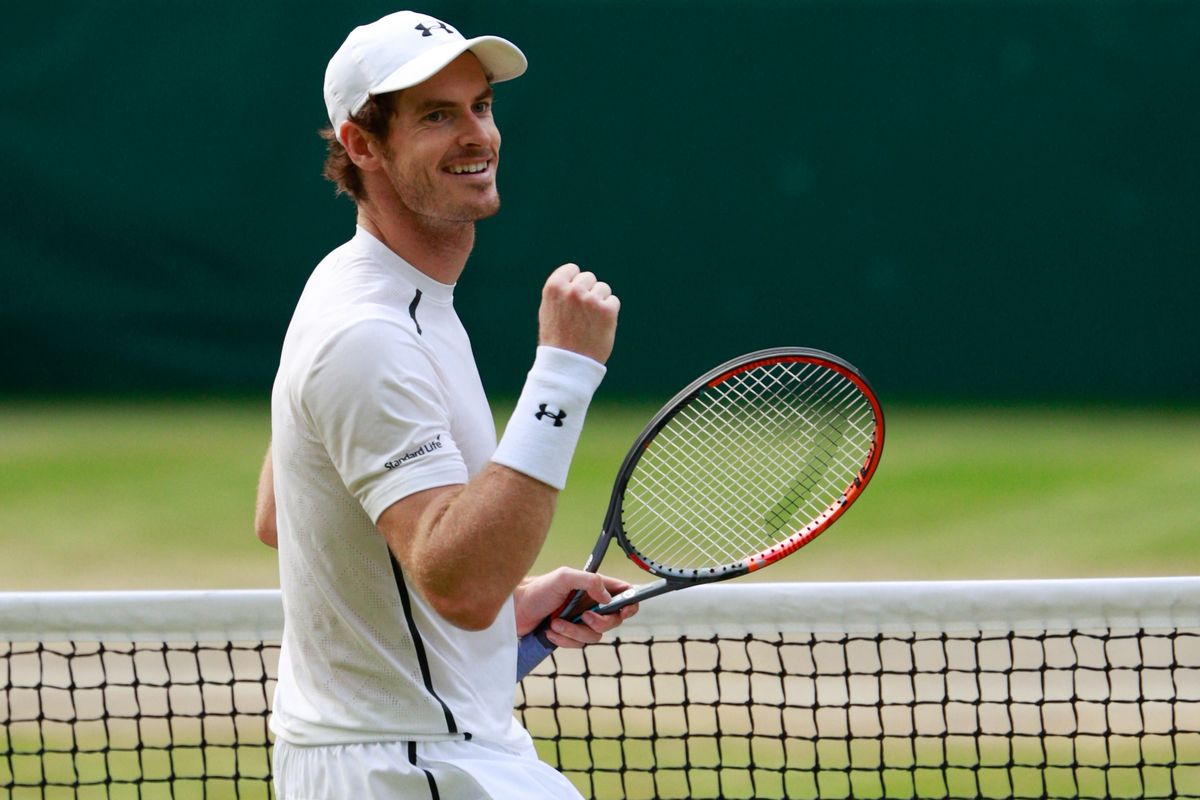 Murray is currently recovering from the hip-resurfacing surgery he underwent in January, a procedure he undertook in the hopes of being able to continue his tennis career.
Murray: 'No Pain' After Surgery
Murray last played at the Australian Open, where he lost in the first round after announcing that he would likely retire following Wimbledon due to chronic pain in his hip. However, he later decided to undergo surgery in the hopes of improving his overall quality of life – and perhaps giving him a chance to extend his professional career – rather than fighting through the pain to make an appearance at Wimbledon this year.
Now that he's recovering from that surgery, Murray told The Times that he could return to the court this year, but likely wouldn't do so for singles play.
"I don't have pain," Murray told the newspaper. "I just need to see how good the hip can get really. I know from seeing what Bob Bryan has done that for doubles it will be absolutely fine. I will need to see from there how it would work singles-wise. It has been really good so far."
But no matter how good Murray feels right now, he says that there's no way his singles play will be where it needs to be in order for him to play at Wimbledon.
"It's not enough time," Murray told The Times. "I'd say there's very little chance I'd play singles during the grass [season]. Potentially doubles, but I'm not trying to get ready for singles. I've only just started moving now."
Murray Brothers Won't Team Up This Year
Murray is hoping to emulate the success of Bryan, who had the same surgery last August. The 40-year-old doubles legend helped convince Murray to opt for surgery, saying that it would make a dramatic difference in his quality of life.
Bryan also provides a template to show Murray that he could remain active in professional tennis, at least as a doubles player. And his comments seem to suggest that he could potentially even decide to play doubles at Wimbledon.
Of course, that would mean Murray would have to find a partner for the tournament. One likely suspect has already rule out the possibility: Andy's brother Jamie Murray, who has won two Grand Slam doubles tournaments with his partner Bruno Soares.
"We'd both like to [someday], but in the situation we're in, I don't think it'll happen this year," Jamie Murray told reporters after playing in an exhibition on Wimbledon's No. 1 Court in a showcase of the venue's new roof. "For me personally, these are my peak years in my career. If I go to play Wimbledon and I'm playing with someone who hasn't hit a tennis ball in eight months, I'm kind of giving up one of those years so that's a big decision for me to make."
Despite Andy Murray's comments, he is still attracting action from bettors – or more likely, fans who want to hope for a miracle return. At William Hill, Murray is a 25/1 choice to win the Wimbledon men's singles title this year. Those are surprising odds for a man that is unlikely to even play in the event, though far behind favorites Novak Djokovic (6/4) and Roger Federer (7/2).