Andy Murray's comeback to doubles tennis is going better than he could have hoped. But the two-time Wimbledon singles champion isn't quite unbeatable, as he and partner Marcelo Melo suffered a first-round exit in men's doubles at Eastbourne on Tuesday.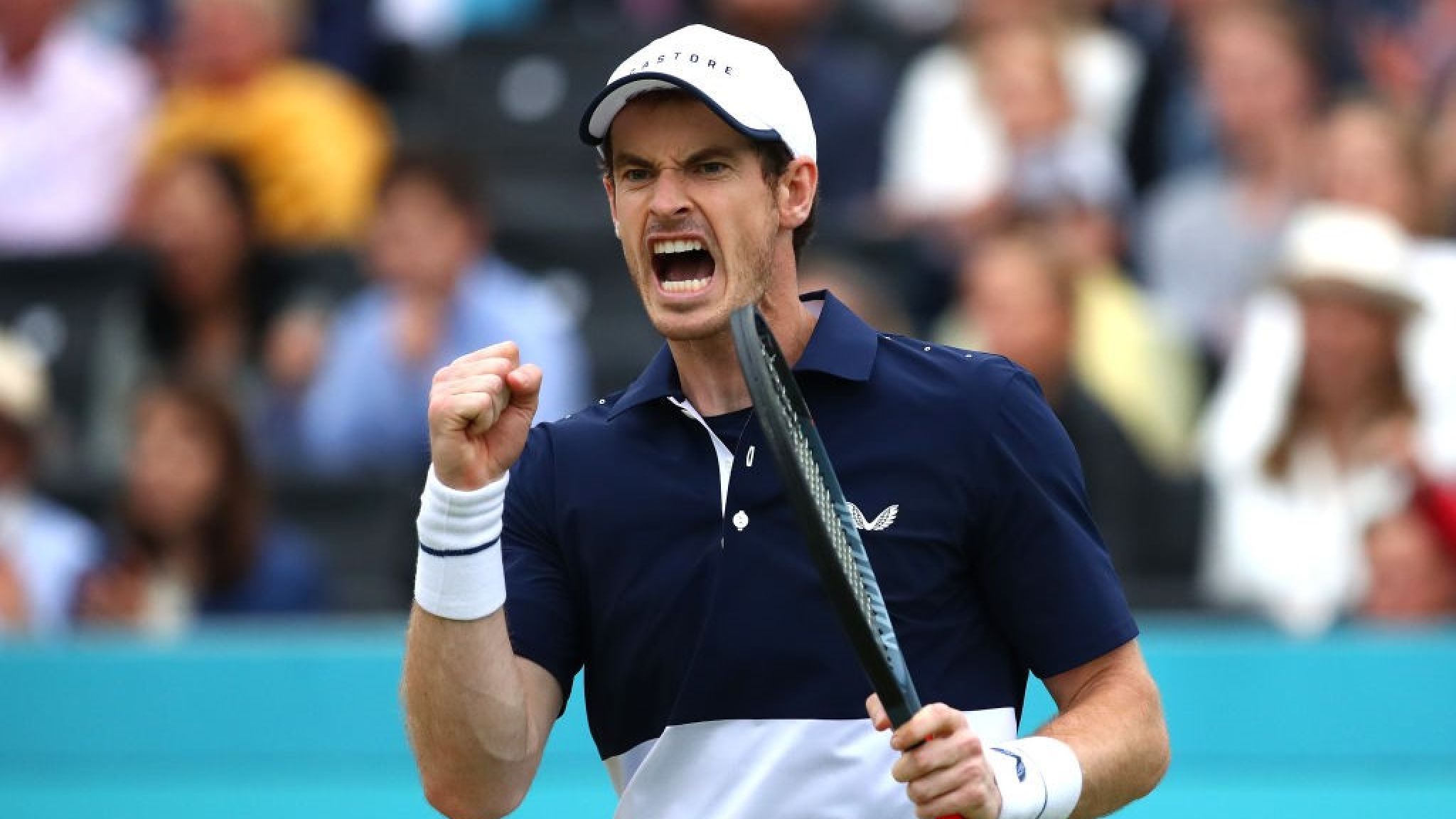 Murray was coming off a win with partner Feliciano Lopez in the Queen's Club doubles event the week before, the first event the Scotsman had played in since undergoing surgery to resurface his hip earlier this year.
Loss Can't Diminish Murray Comeback
Robert Farah and Juan Sebastian Cabal got the best of Murray and Melo at Eastbourne, defeating the pair 6-2, 6-4 in their first round match. The loss came after Murray had joked that he would go bungie jumping if he won two titles in a row to start his post-surgery career.
"I'd be up for it but I'm not going to do it on my own," Murray told reporters on Monday. "I'd do it if all my team were up for it, although I don't know if my hip surgeon would be particularly happy with me trying that."
The loss put an end to any discussion of an extreme sports excursion, but it couldn't take the shine off of Murray's improbable win in his first event since the Australian Open in January. Murray and Lopez beat Joe Salisbury and Rajeev Ram 7-6 (8-6), 5-7, 10-5 to win the final – a victory that came on the same day that Lopez won the Queen's Park singles championship.
"It's been brilliant, I've really enjoyed it," Murray said after the win. "My hip felt great, no pain. I'll try to keep progressing from here, but I'm just happy being back on the court."
Singles Return Possible This Year
With all going well in his first two events, Murray will now get to play doubles at Wimbledon, with Pierre-Hugues Herbert serving as his partner for the Grand Slam. Murray is also considering playing mixed doubles, though he has yet to announce a partner, and has acknowledged that playing both forms of doubles could become difficult if he made the second week in both formats.
"I have spoken to a couple of the guys who don't play mixed doubles all the time, and they were just saying if you get a couple of bad days of rain, you could end up having to play best-of-five doubles followed by a mixed doubles," Murray told reporters earlier on Tuesday. "I actually spoke a little bit with my team about that this morning. I'll try and decide on it, and a partner, probably by tomorrow."
But while the tennis world is delighted to see Murray back and playing well in doubles competition, there's still the open question as to whether he could potentially do even more – something he's put plenty of thought into already.
"If I keep progressing, I would like to try to play singles," Murray said after his Queen's Club win, via The Guardian. "But I'm just quite happy doing what I'm doing, taking each week as it comes. If things keep going well, I'll try and play singles."
Bookmakers aren't discounting the possibility that Murray could be playing singles competitively again by the US Open in late August. Odds vary tremendously on his chances in New York, however: Ladbrokes is listing the 32-year-old as a 12/1 pick to win the US Open title, while Paddy Power has him at 33/1.