Andy Murray has found his mixed doubles partner for Wimbledon, and it's hard to imagine him doing much better than perhaps the greatest women's tennis player of all time.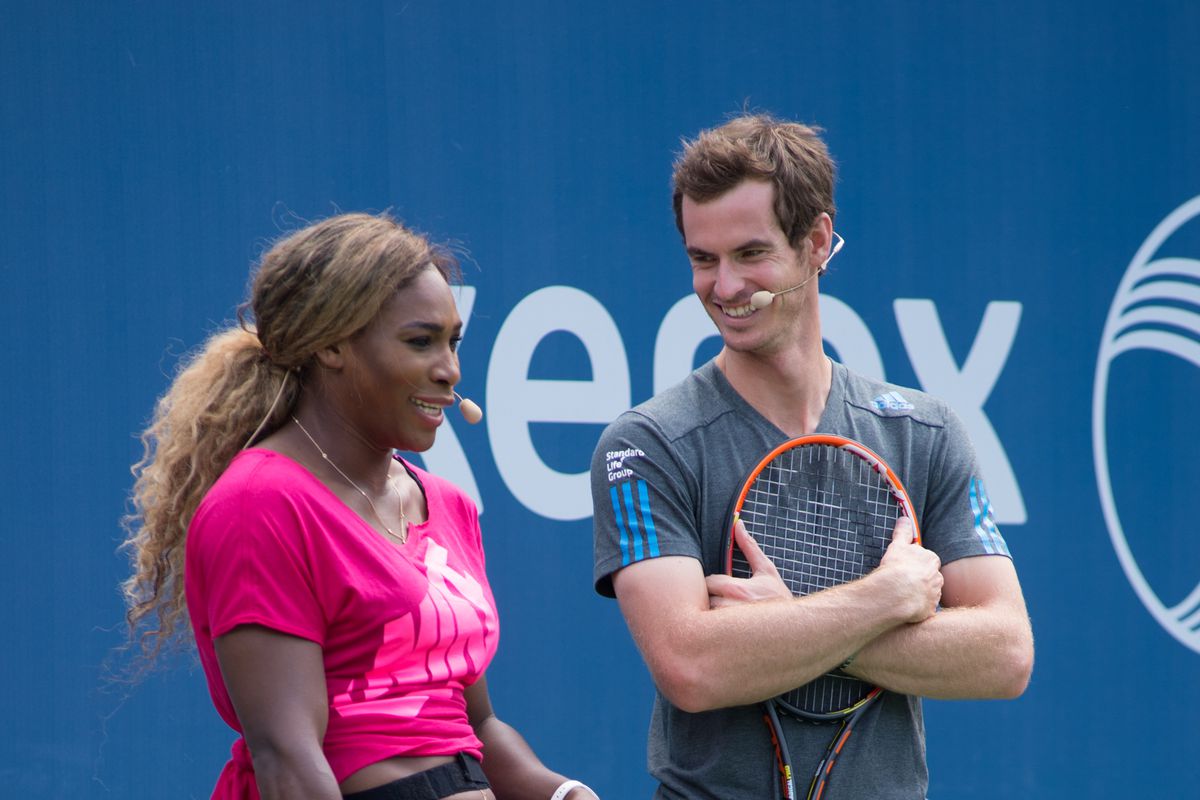 In an email sent out on Tuesday night, Murray confirmed that he will be pairing up with Serena Williams in an attempt to win a mixed doubles title at Wimbledon over the next two weeks.
Last-Minute Entry Comes After Hints
The pairing waited until the last minute to submit their entry, as Williams – who has been dealing with her own injuries for much of the 2019 season – wanted to first see how she felt after her first-round singles match. Serena had little trouble in a 6-2, 7-5 victory over Giulia Gatto-Monticone.
Murray and Williams had until 11 am local time on Wednesday to get their entry in. Even as late as Tuesday after her match, however, Williams was coy about whether or not the two planned to team up.
"I don't know," Serena told reporters. "I'm still kind of in the singles mode, trying to figure that part out. We'll see. I could use the extra matches, though."
Murray is continuing a comeback from hip resurfacing surgery he underwent after the Australian Open earlier this year. The procedure was an attempt to both eliminate the chronic pain he had been suffering from for years – not only in tennis, but also in his everyday life – while also trying to save his career on the court.
Murray's plan was to come back for doubles play, and he did so in spectacular fashion, winning alongside Feliciano Lopez at the Queen's Club in his first tournament back. While he would then lose a first-round match with partner Marcelo Melo at Eastbourne, that was still more than enough to show that he was capable of competing at a high level in doubles, and the two-time Wimbledon champion even said he might consider attempting to play singles professionally again later this year.
Murray Excited to Play with Williams
After practicing on Wednesday, Murray said he was thrilled that Williams had agreed to play with him at Wimbledon.
"The opportunity to play with Serena, one of the best tennis players of all time and one of the greatest female athletes ever – it's something that I may never get another chance to do," Murray told reporters. "And I might not play mixed doubles again, so, if I'm going to do it once, the chance to play with her is brilliant."
Williams and Murray aren't seeded in the mixed doubles draw, and will open by playing Andreas Mies and Alexa Guarachi in the first round. By the third round, they could have to play the No. 1 seeded pairing of Bruno Soares and Nicole Melichar.
Mixed doubles odds are hard to come by at bookmakers, and it's hard to handicap the chances of Murray and Williams going far in the competition. While both are outstanding singles players – and Williams also has 14 career women's doubles Grand Slam titles, along with two mixed doubles Grand Slam wins back in 1998 – they are also each in the late stages of their careers, and haven't played together before.
Regardless of their chances, however, it's certain that Williams and Murray will be the most popular pairing in the tournament, and seeing two legends team up should provide a rare treat for tennis fans in an era where few top singles players compete in doubles competition on a regular basis.