Andy Murray announced that his tennis career is coming to an end, saying that the physical pain of playing has become too much for him to continue as a professional.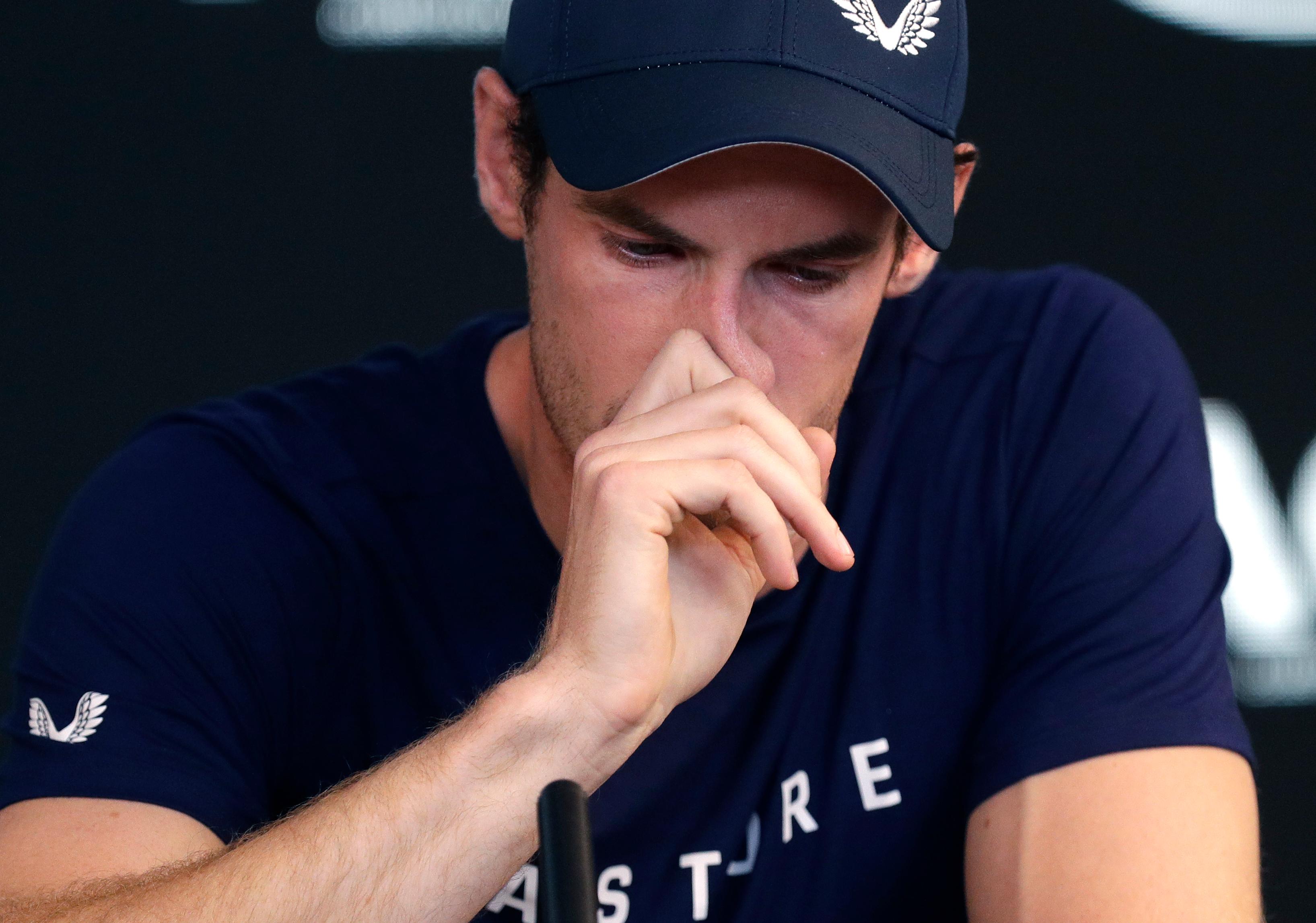 Murray made the announcement during a press conference held Monday morning local time in Melbourne, Australia, as the former world No. 1 prepared to compete in the Australian Open.
Murray Continues to Suffer From Pain After Surgery
Murray has been struggling with pain ever since returning from hip surgery last summer. While Murray was able to play, his movement was not nearly the same as it was before the injury, and while he won some matches, the 31-year-old wasn't able to produce consistent results. At the moment, Murray is ranked 230th in the world.
"I can still play to a level, not a level that I'm happy playing at," Murray told reporters. "But it's not just that, the pain is too much really. It's not something I want, I don't want to continue playing that way. I've tried pretty much everything that I could to get it right and that hasn't worked."
Given the importance of Wimbledon to Murray, his goal is to make it at least through the grass court Grand Slam in July. But in his tearful comments, Murray admitted that he's not even sure he can make it that long, and acknowledged that his retirement could come as soon as after the Australian Open.
"There's a chance for sure, because I'm not sure I'm able to play through the pain for another four or five months," Murray said. "I have an option to have another operation which is a little more severe than I had before, having my hip resurfaced, which will allow me to have a better quality of life and be out of pain. That's something I'm seriously considering."
Murray said that while some athletes have come back following having a hip resurfaced, that wouldn't be his goal if he had the procedure.
"The reason for having an operation like that is not to return to competitive sport," he said. "It's for a better quality of life."
Murray said that he has been struggling through pain in his everyday life as well, which is his main motivation for considering further surgery. He also acknowledged that he had been dealing with hip problems for much of his career, but it was only in 2017 when the damage became severe.
Bettors Still Showing Respect for Murray
After the announcement, many of Murray's current and former rivals took to social media to pay tribute to the Scotsman.
Just thinking out loud here. He deserves his moment to say goodbye at Wimbledon. He's too important to Great Britain and Wimbledon history to not have it….. Would be a pretty cool moment to play doubles w his bro at Wimby if he can't play singles https://t.co/m7caeL2shX

— andyroddick (@andyroddick) January 11, 2019
Given his low ranking, Murray will enter the Australian Open as an unseeded player. His first-round matchup will see him take on No. 22 seed Roberto Bautista Agut on Monday.
Despite his struggles, Murray's history and popularity have prevented his betting odds from falling too far: William Hill is offering just 33/1 on the Scottish legend, similar to dark horse threats like Kei Nishikori (28/1), Kevin Anderson (33/1), and Nick Kyrgios (33/1). Novak Djokovic is the 11/10 favorite ahead of Roger Federer (9/2) and Rafael Nadal (15/2).
Andy Murray Career Highlights
Barring a miracle run in one of his final tournaments, Murray will finish his career having won three Grand Slam singles titles: two at Wimbledon (2013 and 2016), and one US Open (2012). In 2016, Andy Murray held the No. 1 ranking in the world for 41 weeks, becoming the 26th player in history to achieve that honor.
Murray was also the first (and only) British player to hold that position since the ATP began using computerized rankings in 1973. Murray has also represented Great Britain in the Olympics, winning gold medals in singles play for his country in both 2012 and 2016, as well as a mixed doubles silver medal with Laura Robson at the London Olympics in 2012.
In total, Murray has won 45 singles titles in his career, earning more than $61 million in prize money since turning pro in 2005.