Multiple media outlets reported on Monday that the Philadelphia Phillies have agreed to a three-year, $50 million contract with outfielder Andrew McCutchen.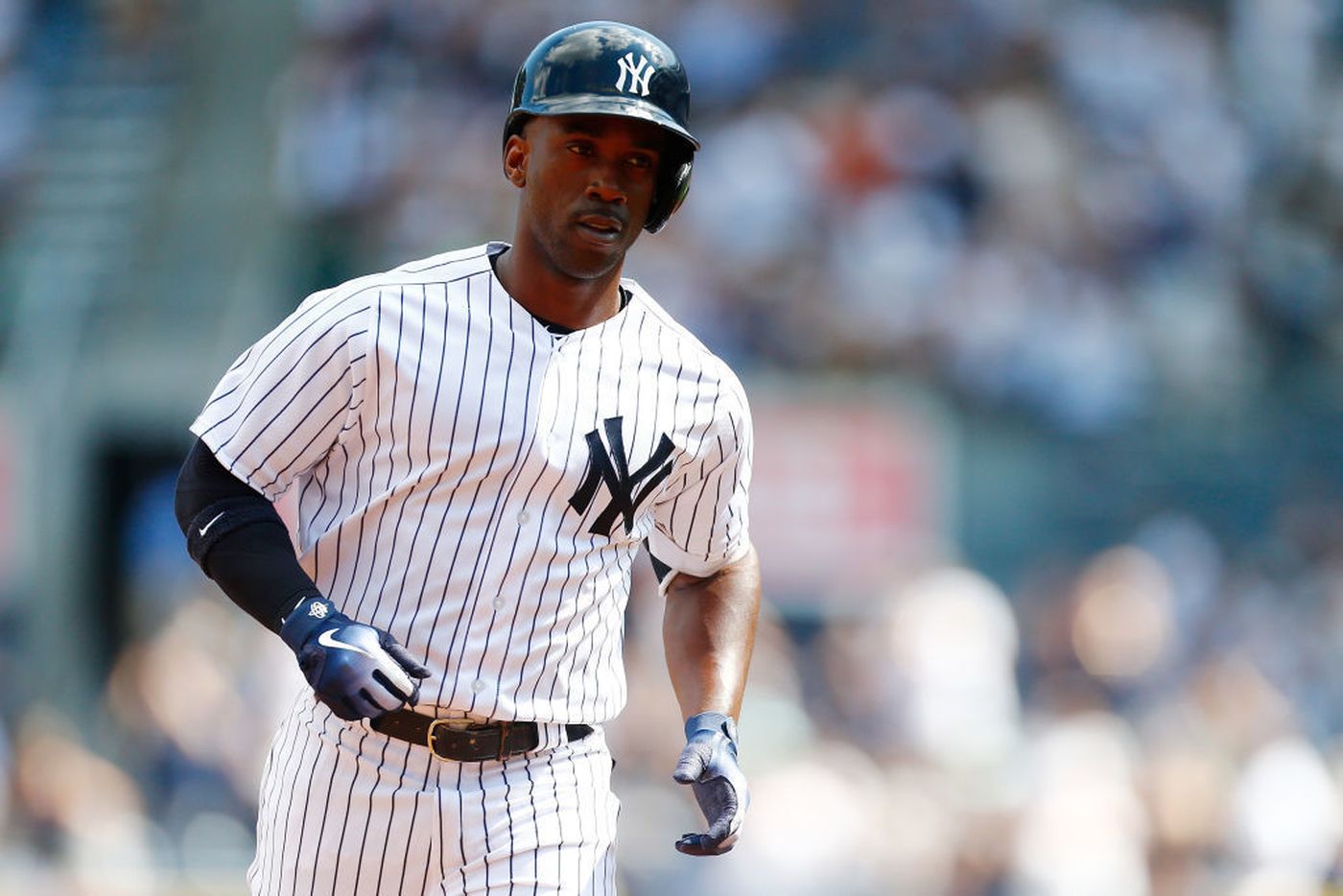 According to MLB.com, the deal includes a $15 million team option with a $3 million buyout for the 2022 season.
No Long an MVP, McCutchen Still Valuable
The move continues an effort by the Phillies to turn themselves into a legitimate World Series contender for the 2019 season. The 32-year-old McCutchen was once considered one of the best players in baseball, winning the National League MVP award in 2013 while still with the Pittsburgh Pirates.
McCutchen has slowed down a bit in recent years, and hit .255 with 20 homers and 65 RBIs with the San Francisco Giants and the New York Yankees in 2018. But he is still a major upgrade for Philadelphia's outfield, and could be just the first of multiple stars headed to the Phillies via free agency this offseason.
The Phillies appear to be in the mix for virtually every major free agent on the market. That includes Manny Machado and Bryce Harper, catcher J.T. Realmuto, and pitchers like J.A. Happ, Andrew Miller, and Zach Britton.
"If you see rumors connecting us to good players either through free agency or trade, they're probably true," Philadelphia general manager Matt Klentak told reporters at the MLB Winter Meetings. "That doesn't mean we're going to do them, but we're in the business of trying to get better. If we can add really good players, then we're going to try and do it."
Phillies Rapidly Improving Roster in Offseason
The five-time All-Star is certainly not the player he was at his peak. From 2012 through 2014, McCutchen hit over .310, had an on-base percentage of over .400, compiled an OPS of over .900, and stole at least 18 bases each season, all while playing well enough in center field to earn a Gold Glove in 2012.
But McCutchen still takes good at bats, running up pitch counts and getting on base at a rate few other players can match. That means that while he probably won't be able to serve as the centerpiece of the Phillies lineup, he could slot in anywhere from the leadoff position to the six or seven hole and do a lot to lengthen the Philadelphia lineup.
The move follows a trade made last week in which the Phillies picked up All-Star shortstop Jean Segura from the Seattle Mariners. That deal also saw Philadelphia move Carlos Santana off the roster, allowing the team to solidify its defense while simultaneously improving its lineup.
Even without any further moves, just those changes could be enough to put the Phillies right in the mix for a playoff spot in the National League. But if the team wants to become a favorite to win a championship, it will likely need to land either Machado or Harper to add an elite bat to the heart of its order.
Already, bookmakers are starting to take notice of the improved roster being put together in Philadelphia. William Hill lists the Phillies at 16/1 to win the World Series, putting them among the top 10 contenders behind favorites like the defending champion Boston Red Sox (6/1), Houston Astros (6/1), and New York Yankees (13/2).