Amnesty International entered the Newcastle United takeover saga this week, writing a letter to the Premier League raising concerns about Saudi Arabia's human rights record.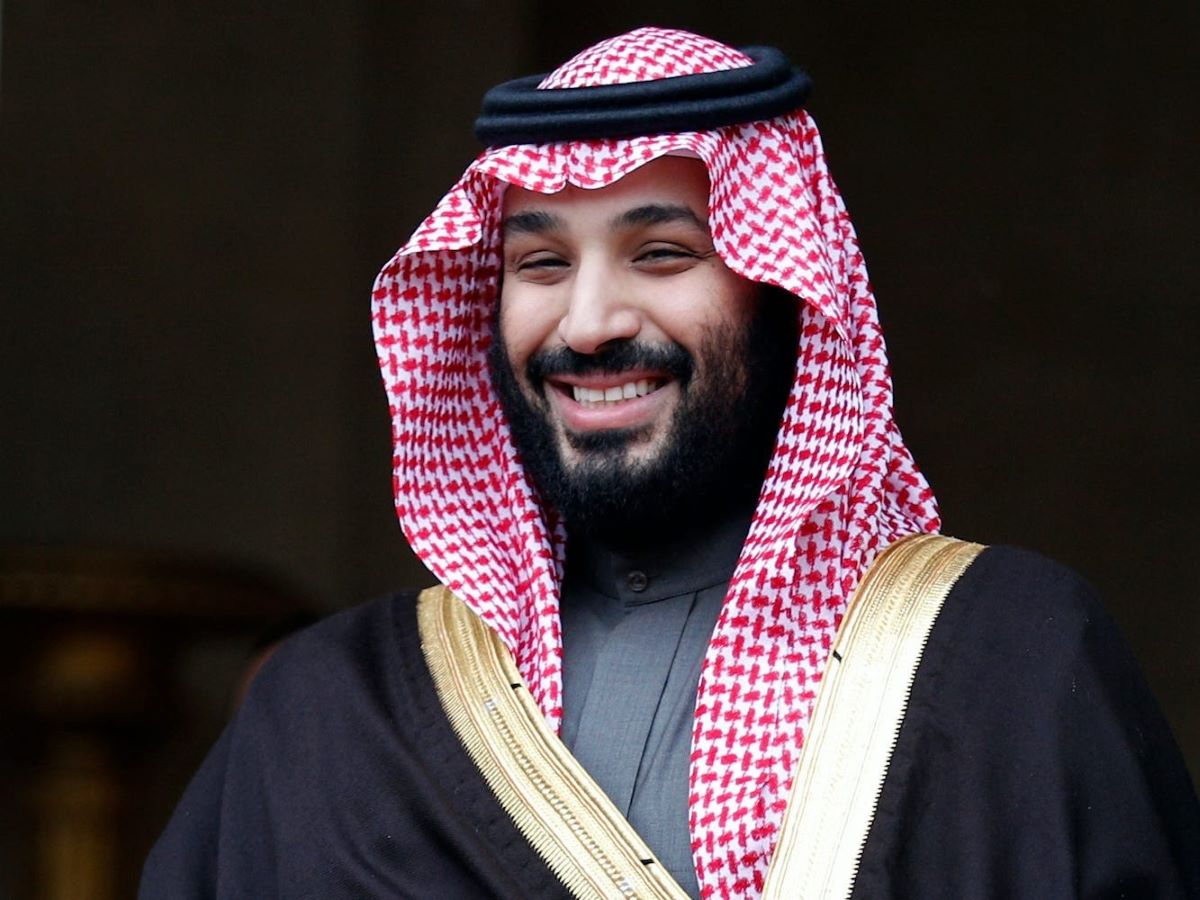 The letter followed reports that Newcastle owner Mike Ashley's £300 million sale of the club to a Saudi-backed syndicate involving Crown Prince Mohammed bin Salman is nearly complete. Fronting the syndicate is UK businesswoman Amanda Staveley, who has extensive ties to the Middle East.
Staveley helped broker Middle East investment in Barclays and played a key role in Sheikh Mansour bin Zayed al-Nayhan's takeover of Manchester City in 2008. She also previously dated Prince Andrew.
If the sale goes through, bin Salman's sovereign Public Investment Fund will control 80% of the club's shares. Staveley's PCP Partners would own 10%, and UK businessmen and brothers Simon and David Reuben would own the remaining 10%.
Accusations of 'Sportwashing' to Clean Up Image
The sale is set to close at the end of the month. Ashley already received a non-refundable £17 million payment as part of the deal. But bin Salman's presence prompted Amnesty International UK Director Kate Allen's letter to Premier League Chief Executive Richard Masters. That letter alleges the Saudi crown prince is trying to "sportwash" his country's less-than-savory human-rights reputation by purchasing Newcastle.
By "sportwash," Amnesty International claims bin Salman wants to use the Newcastle purchase to deflect attention from such matters as the brutal murder of journalist Jamal Khashoggi inside the Saudi's Turkish consulate in 2018. That crime led the US Senate to adopt a resolution holding bin Salman responsible for the murder.
The crown prince denies involvement and, according to Human Rights Watch, while Saudi Arabia eventually admitted responsibility for Khashoggi's murder, it did so in a way to deflect blame away from bin Salman. The country arrested 18 people in connection with the murder.
Human Rights Watch also accuses the Saudi government of indiscriminate airstrikes against Yemeni civilians, and of crackdowns on Saudi dissidents.
Part of Allen's letter reads, "So long as these questions (regarding Saudi Arabia's human rights record) remain unaddressed, the Premier League is putting itself at risk of becoming a patsy of those who want to use the glamour and prestige of Premier League football to cover up actions that are deeply immoral, in breach of international law, and at odds with the values of the Premier League and the global footballing community."
Does Owners and Directors Test Leave Loophole?
In a separate statement, Allen called on the Premier League to exercise its owners and directors test to question the sale. That test determines if a would-be owner could properly fund the club, and if they have are any criminal convictions, either in the UK or overseas.
"All businesses need to safeguard against any possible links to human rights violations and English football is no different," Allen said. "This is more than just a financial transaction – it's an image-building exercise that draws on the prestige of the Premier League and the passion of Newcastle United fans."
While that test covers criminal convictions, it doesn't contain any ethical or character clauses. Barring a criminal conviction or some kind of financial impropriety, there are no means to exclude someone based on morality. Considering bin Salman's family is worth an estimated $1.4 trillion, finances won't be an issue.
Newcastle Fans Tired of Ashley's Ownership
The Premier League has consistently declined comment on the takeover, which has taken Newcastle fans on an emotional joyride. Ashley is deeply unpopular among Magpies fans, who rank among the most devoted and passionate in English football.
Since Ashley bought the club for £134m in 2007, he's picked fights with everyone from club icons Alan Shearer and Kevin Keegan to former manager Rafa Benitez. Along the way, the team has been mismanaged into two relegations, and Ashley renamed 128-year-old St. James's Park to the Sports Direct Arena, the name of his apparel company.
During a February press conference, Masters parried questions regarding character issues with an opaque definition of how the owners and directors test would apply to a prospective foreign Newcastle owner.
Zeroing in on Finances
"There is no rule. There is a set of objective tests which are financially related, and there are also test – and again, I am not linking this with anybody – about crimes committed overseas or activities which might be deemed to be seen as criminal in this country might be taken into account," Masters said.
Speaking further on the topic, Masters said the test is "about as private and confidential test as it comes," making it impossible for him to comment on what conclusions the Premier League board might draw.