When Gennady "GGG" Golovkin and Saul "Canelo" Alvarez met in the ring last September, the result was an exciting fight with an unsatisfying conclusion. Now, the two middleweights will head to Las Vegas for a rematch, with both fighters hoping for a more decisive – and less controversial – result.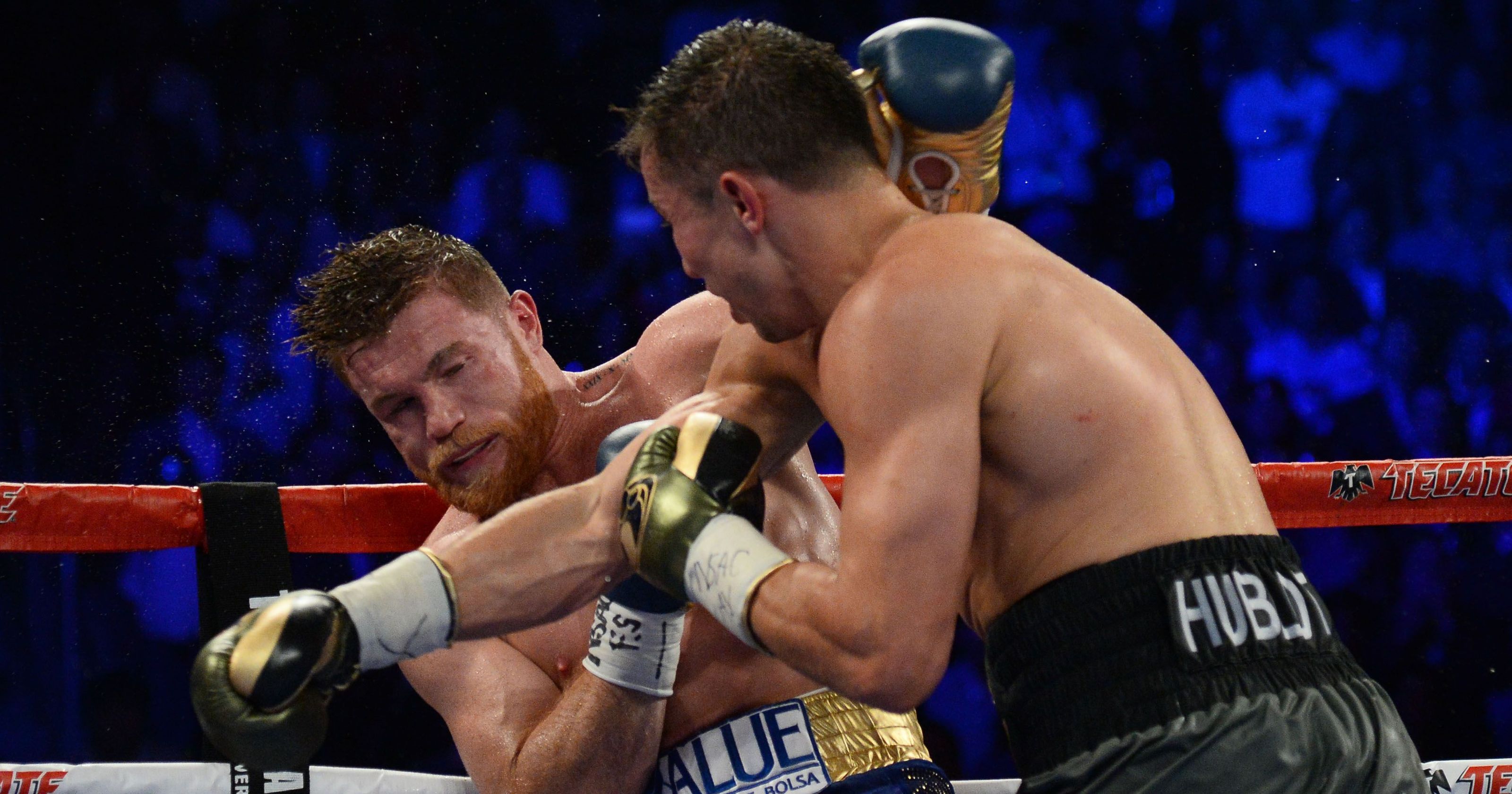 Alvarez and Golovkin will meet on Saturday at the T-Mobile Arena to settle a rivalry that has been fueled by dodgy judging, failed drug tests, tainted beef, and most importantly, two of the best pound-for-pound boxers in the world.
Questionable Scoring Creates Controversy
In their initial meeting, most observers thought that GGG had won a competitive fight, with ringside scorecards generally ranging anywhere from a dead draw to a fairly decisive advantage for the Kazakhstani fighter.
With that in mind, the judges returning a drawn result would normally have been only mildly controversial. But the fact that judge Adalaide Byrd called the fight 118-110 for Alvarez raised questions from virtually everyone who had watched the bout. With one judge giving the bout to GGG and another calling it even, the result was a split decision draw that failed to satisfy the fighters or the fans.
The result led to calls for a rematch. Initially, a second fight was planned for Cinco de Mayo this year, but that date was cancelled after Alvarez tested positive for clenbuterol, a performance-enhancing drug.
Those results led to a six-month suspension from the Nevada State Athletic Commission, a light sentence imposed because the commission found that Alvarez likely didn't take the drug intentionally, accepting his contention that he instead got the drug in his system from contaminated beef.
GGG Hits Alvarez with Doping Accusations
The fact that Mexican livestock are often raised on clenbuterol is a known issue. But on Wednesday, Golovkin reiterated his stance that Alvarez was intentionally doping.
"I don't believe these stories about contaminated meat," Golovkin told reporters on Tuesday. "I think it is all nonsense, I don't like to hear these nonsense stories about contaminated meat. The important thing is he got caught the second time."
Alvarez fired back, saying that those accusations came from a desperate fighter.
"Those are the kicks and screams of someone who is drowning," Alvarez said on Tuesday. "Those are the excuses that they're making for what's coming this Saturday, which is a loss for them."
The second fight between the two should see a similar clash of styles to the first encounter. Golovkin (38-0-1, 34 KOs) has devastating power, and will look to cut off the angles and force Alvarez to stand in the pocket and fight. On the other hand, Alvarez (49-1-2, 34 KOs) will seek to use his speed and counterattack, though the Mexican says he has a "radical change" in store for Saturday's clash.
Oddsmakers have installed GGG as a solid favorite, with William Hill offering the WBA, WBC, and IBO champion at -150. Meanwhile, Alvarez can be backed at +137, while those who think a second draw is in store can get 16/1 on that possibility.