The women's bracket at Wimbledon is beginning to look more like a park and recreation league than a Grand Slam event. Two more top seeds — No. 1 Simona Halep, and No. 2 Caroline Wozniacki — fell over the weekend, and seventh-seed Karolina Pliskova, going out on Monday in the fourth round.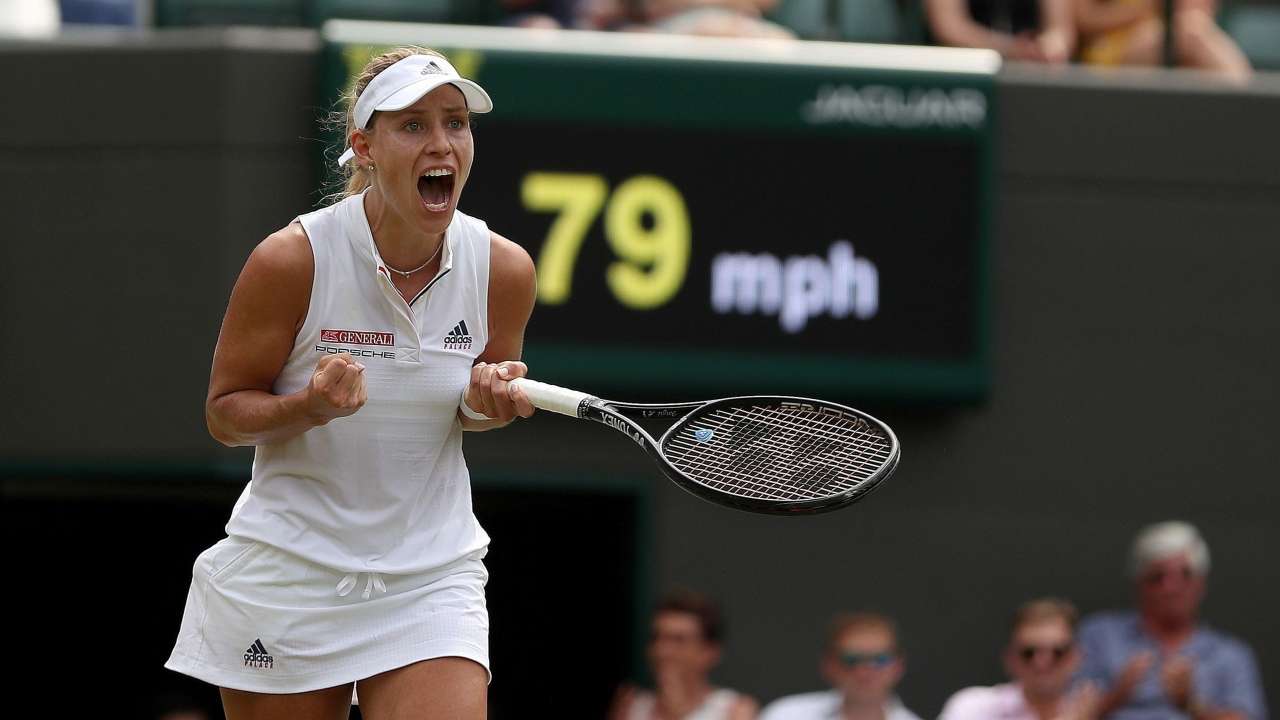 With Pliskova's defeat, no top 10 seeds will be featured in the quarterfinals. Third-seed and defending champion Garbine Muguruza, fourth-seed Sloane Stephens, fifth-seed Elina Svitolina, sixth-seed Caroline Garcia, and eighth-seed Petra Kvitova all lost in either the first or second round.
That highest seed in the quarterfinals is No. 11 Angelique Kerber. She was a 10/1 pick to win the Grand Slam event. One of the favorites, Serena Williams, did advance to the quarters. She was a 7/2 choice to win.
Williams was seeded 25th despite being ranked 183rd. after taking some maternity leave from tennis. That upset Slovakia's Dominika Cibulkova, who is ranked 32nd and would have gotten the seeding, giving her an easier path to the quarters. Fortunately for Cibulkova, she downed 22nd seeded Johanna Konta in the second round, and 15th ranked Elise Mertens in the third round. She will face 12th seeded Jelena Ostapenko in the quarterfinals.
Su-Wei Giant Killer
After winning the French Open a month earlier, Halep was a 15/1 pick to pull off a victory at Wimbledon. She had previously made it to the 2014 semifinal, and the 2016 and 2017 quarterfinals, but was bounced by 48th-ranked Hsieh Su-Wei of Taipei, 3-6, 6-4, 7-5 in the third round on Saturday.
"It was really hard on grass court to do better," Halep said after the match. "The difficulty was bigger today because of her game. She played really well."
Halep breezed through her first two rounds, defeating both Japan's Kurumi Nara and China's Saisai Zheng in straight sets. Halep won the first set, but then lost the next two to Su-Wei of Taipei.
"Definitely I gave everything I had on the game side," Halep said. "I was fighting till the end for every ball. I was just too negative to myself, talking too much. I'm just realistic and honest with myself. I accept that it was an unprofessional attitude from me."
Su-Wei is getting the reputation as a giant killer. She has defeated two other top 10 seeded players at Grand Slam events. She beat eighth-ranked Johanna Kontaat the 2017 French Open and third-ranked Garbine Muguruza at the 2018 Australian Open.
Ant Attacks
Wozniacki, who was 20/1, didn't even make it to the third round, getting beaten by 35th-ranked Ekaterina Makarova, 6-4, 1-6, 7-5. Her loss was only mildly surprising. She has not gotten past the fourth round in 12 appearances at Wimbledon.
One unusual feature of the match was Wozniacki was attacked by flying ants. She had to have insect repellent sprayed around her to get rid of them, but she did not use that as an excuse for her loss.
"I did everything I could," Wozniacki said. "It's frustrating because I feel like I could have gone and done something really great here. I can't even be mad at myself because I played up to the level that I can. She played above her level and really raised it, and got a little lucky."