The second installment of the College Football Playoff Rankings were announced on Tuesday by the selection committee, and there were no big surprises. Alabama and Clemson remained in the first two spots, while Notre Dame moved from No. 4 to No. 3 following LSU's 29-0 loss to the Crimson Tide, and Michigan moved into the fourth spot.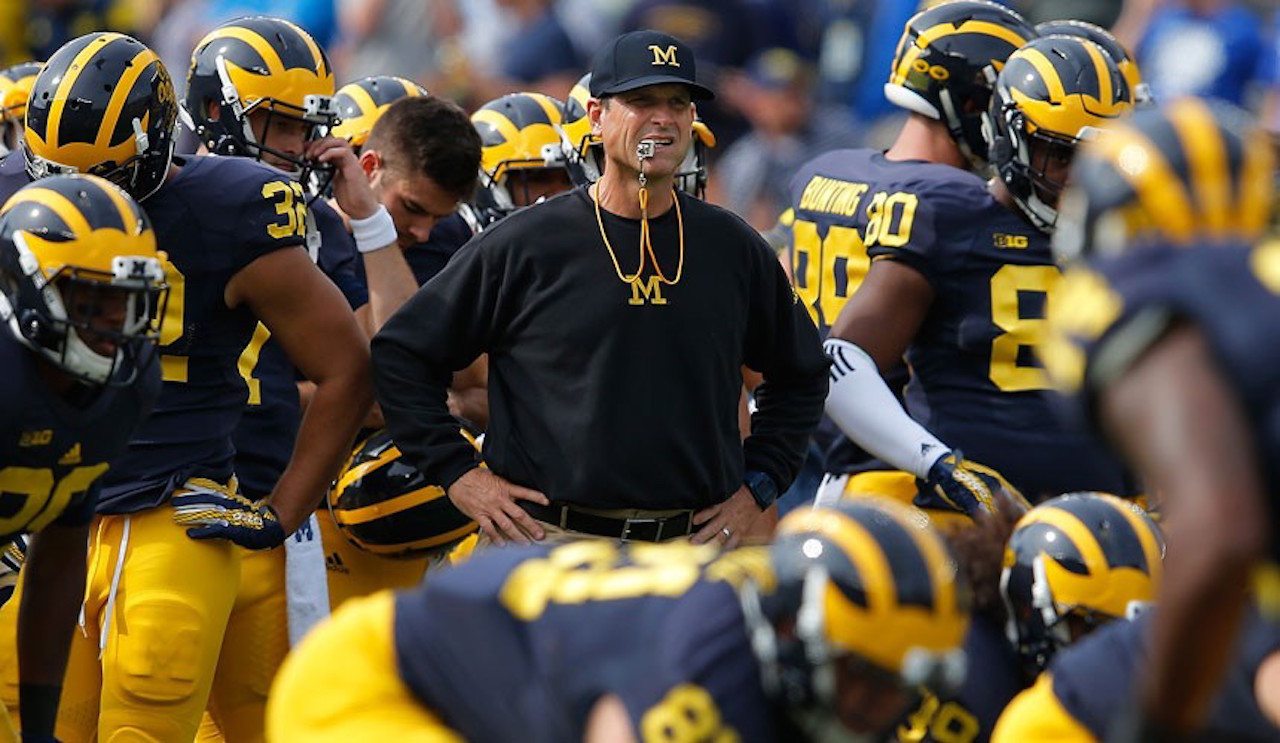 The Tigers only fell to No. 7 in the ranking, though many thought the shutout loss should have dropped them further. They are No. 9 in AP Top 25 College Football Poll after the defeat.
LSU coach Ed Orgeron said the loss to Alabama, the program's eighth consecutive, and his third, was tough to take, but they have to rebound this week. They are 7-0 in games after a defeat.
"I have to be my best today," Orgeron said. "We had a meeting with the staff today, we got to let it go. There's a lot of hurt people in that building, a lot of hurt people on our football team. I understand that. This is a very big game for everybody involved in the state of Louisiana, but we have to let it go. We have the 24-hour rule and we have to press on to Arkansas and I do believe we're going to do that."
The Tigers still have an outside chance of making the playoffs, but would need some help from No. 5 Georgia and No. 6 Oklahoma.
"This team has got to be mentally tough," Oregeron said. "We've got a lot to play for."
Georgia Faces Roadblocks
After starting the year the second-ranked team in the country, then falling after LSU defeated them three weeks ago, 36-16, Georgia has a couple of strong tests, including this week hosting No. 24 Auburn.
Kirby Smart told reporters in his weekly press conference he couldn't care where his team is ranked at the moment. He knows when the rankings ultimately count.
"I'm not curious at all, because we all know the end is what matters," Smart said last week. "Bottom line is pretty much every team that's in there, if they win, they are in, because a lot of them are going to play each other."
If the Bulldogs get past Auburn, and they are 14-point favorites to win, they still have No. 1 Alabama in the SEC Conference Championship Game on Dec. 1.
The final rankings will be released the following day and the top four teams will make the College Football Playoffs.
Oklahoma's Path Smoother
Oklahoma has two of its next three games against teams with four or more losses on the season. This Saturday they face rival Oklahoma State, and are 18-point favorites. The following week they host Kansas, who is 3-6, and lost to teams such as Nicholls State and Iowa State.
The Sooners will be tested in its last game of the regular season when they face No. 9 West Virginia. If they win outright, and one of the teams in front of them loses, Oklahoma might be able to sneak into the top four.