Gerrit Cole has conspicuously struggled – at least, by his lofty standards – since Major League Baseball began enforcing rules against pitchers using sticky substances on the ball. That has opened the door for other contenders to make cases for the AL Cy Young Award, including Chicago White Sox starter Lance Lynn.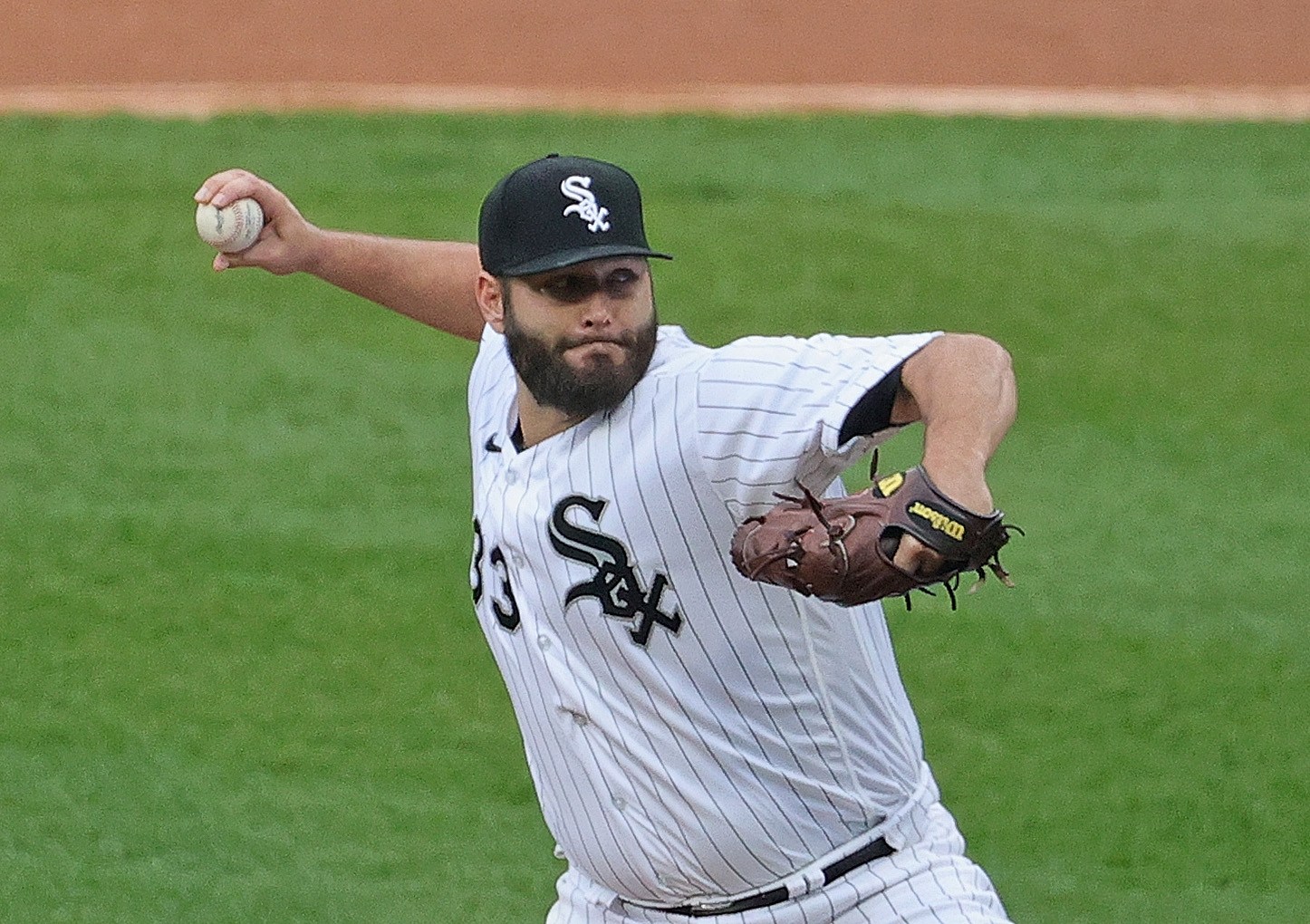 Lynn is enjoying the best season of his career, putting together a 10-3 record with a league-leading 2.26 ERA so far in 2021.
Lynn sticking with White Sox
That has helped the Chicago White Sox build a commanding 11.5-game lead in the AL Central. Lynn started the Field of Dreams game Thursday night in Iowa, giving up four runs over five innings against the New York Yankees in the eventual 9-8 Chicago win.
Lynn has enjoyed his first year with the White Sox enough to sign a two-year, $38 million contract extension with the team.
"They've put together a winner here," Lynn said after the signing. "That's what I want to be part of and help to kind of push it over the top to get a championship."
The 34-year-old Lynn made his second All-Star Game this year. FanDuel Sportsbook now rates him as the clear -220 favorite to win the AL Cy Young Award.
That's a clear turnaround from early in the season, when Cole controlled the Cy Young race in the American League. Cole (+320) remains in the mix for sure. His recent outings haven't been as good as the numbers he put up early in the year, but it would be a mistake to say he's out of the running for the award.
Cole still a factor in Cy Young race
Yes, there have been bad starts, like when Cole gave up seven earned runs in 5.1 innings against the Rays in a 14-0 loss last month. But he's still 10-6 with a 3.11 ERA and leads the American League with 176 strikeouts. Cole should come off of the COVID-19 injured list this weekend, and if he can pitch like he did earlier this year down the stretch, he could still snag plenty of first-place votes.
Lynn could also face competition from his own team. Carlos Rodon (+750) went on the 10-day IL this week with left arm soreness. But the 28-year-old has pitched to a 9-5 record with a 2.38 ERA. Those numbers make him worthy of consideration for the Cy Young if he remains healthy down the stretch.
---
AL Cy Young Odds (via FanDuel Sportsbook)
Lance Lynn: -220
Gerrit Cole: +320
Carlos Rodon: +750
Robbie Ray: +1200
Chris Bassitt: +2500
Sean Manaea: +5000
---
On the other hand, White Sox manager Tony La Russa says Rodon will likely miss more than 10 days.
"We're going to err on the side of caution so it seems to me that's overly optimistic," La Russa told reporters. "If it happens, great, if it doesn't, we'll be patient."
While the AL Cy Young will likely to come down to Lynn, Cole, and Rodon, there are a couple longshots to keep an eye on. Blue Jays lefty Robby Ray (+1200) is 9-5 with a 2.90 ERA this year, while Chris Bassitt (+2500) has gone 12-3 with a 3.06 ERA for the Oakland Athletics. Both should earn at least some consideration from voters when the season ends.