Tiger Woods decided it was time to get back on the golf course. The 42 year old committed on Thursday to play back-to-back events beginning next week with the Wells Fargo Championship, followed by the Players Championship.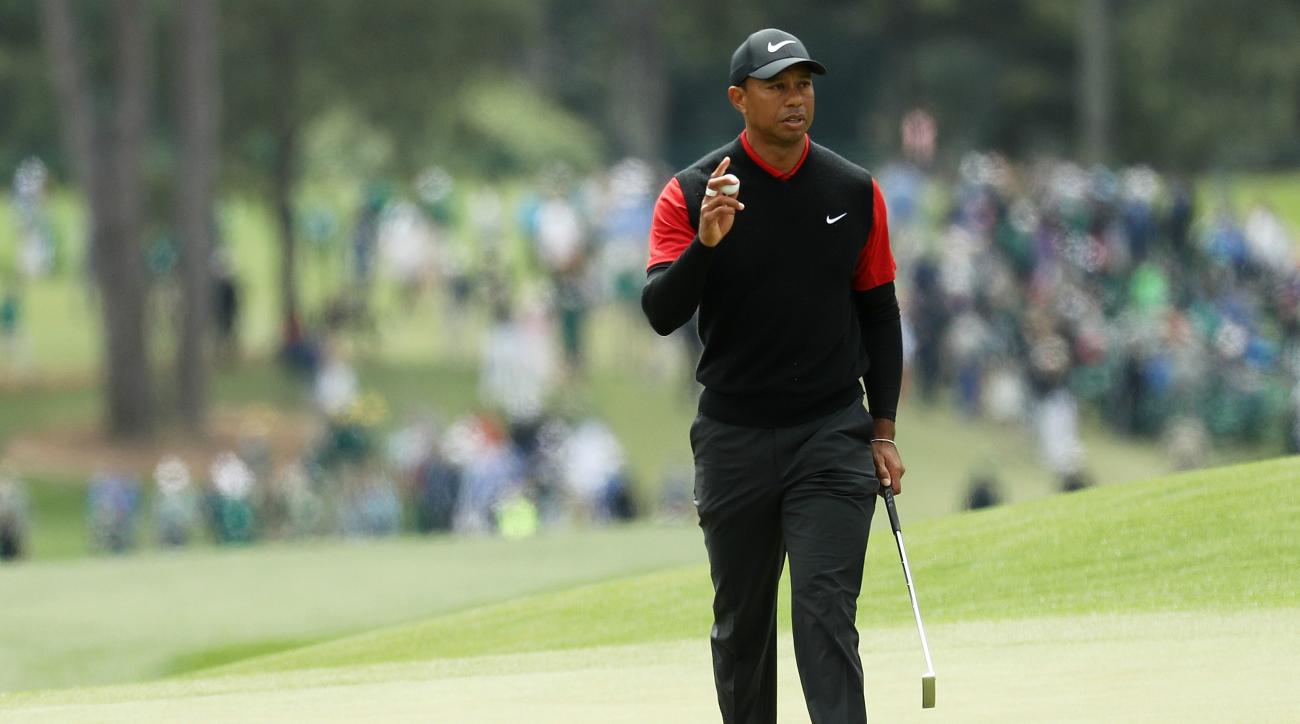 The Wells Fargo will be the first event since he finished tied for 32nd at the Masters on April 8. The nearly month-long rest was enough in Woods' opinion and he is ready to play again.
"Break over," Woods wrote on his Twitter account. "Time to get back to work @WellsFargoGolf and @THEPLAYERSCHamp. See you out there."
Mixed Emotions on Masters Result
Woods continues to make a comeback from his fourth back surgery. He devoted himself to play a full schedule and so far has competed in six events this year. That is the most at this point since 2013. He expressed how happy he was to just be playing in the Masters after missing the event for the last two years.
"I hadn't been able to play in it," Woods told reporters after his final round 69 at Augusta National. "So now I'm glad I'm competing in this tournament. And to face the challenges out there. I missed it. I really did. I missed playing out here. I missed competing against these guys."
The first major championship of the year was a test for Woods and despite shooting just one round under par, he was satisfied with his performance, but knows he is a long ways off from competing in a major.
"My swing is slightly off," Woods said. "I was pleased with the way I was able to drive it, but I just could not convert with my irons. I struggled with obviously controlling the shape. Can't control the shape. Can't control the distance. And it was one of those weeks in that regard."
Next Two Events Prep for US Open
Woods committed last week to play in the US Open for the first time since 2015, when he missed the cut. The Nation's Championship is the last site of Woods 14 major championship victories. He won the 2008 event at Torrey Pines, ironically playing hurt.
Playing in the Wells Fargo and then The Players Championship will be the third time this year he has played in successive events. He played the Genesis Open at Riviera Country Club in Pacific Palisades and then the Honda Classic. He missed the cut at Riviera, but finished 12th at Honda.
His second back-to-back stretch went much better. He finished tied for second at the Valspar Championship and then followed it up with a tie for fifth at the Arnold Palmer Invitational.
Woods has maintained he is closer every week to championship form and believes he can win an event this year. The last time he won a tournament was Aug. 4, 2013 when he captured the Bridgestone Invitational. He won five PGA Tour events that year, including the Players Championship.
He has not played at Quail Hollow Golf Club in Charlotte, North Carolina, the site of the Wells Fargo Championship, since missing the cut in 2012. He did win there in 2007.
"I think things are progressing," Woods said after the Masters. "Overall I'm five or six tournaments into it, to be able to compete out here and to score like I did, it feels good."