Rory McIlroy has ruled the Wells Fargo Championship the past few years, but No. 2 ranked golfer Justin Rose has quietly put together an impressive record at Quail Hollow. The Englishman has finished third and fifth the last two times he has played this event.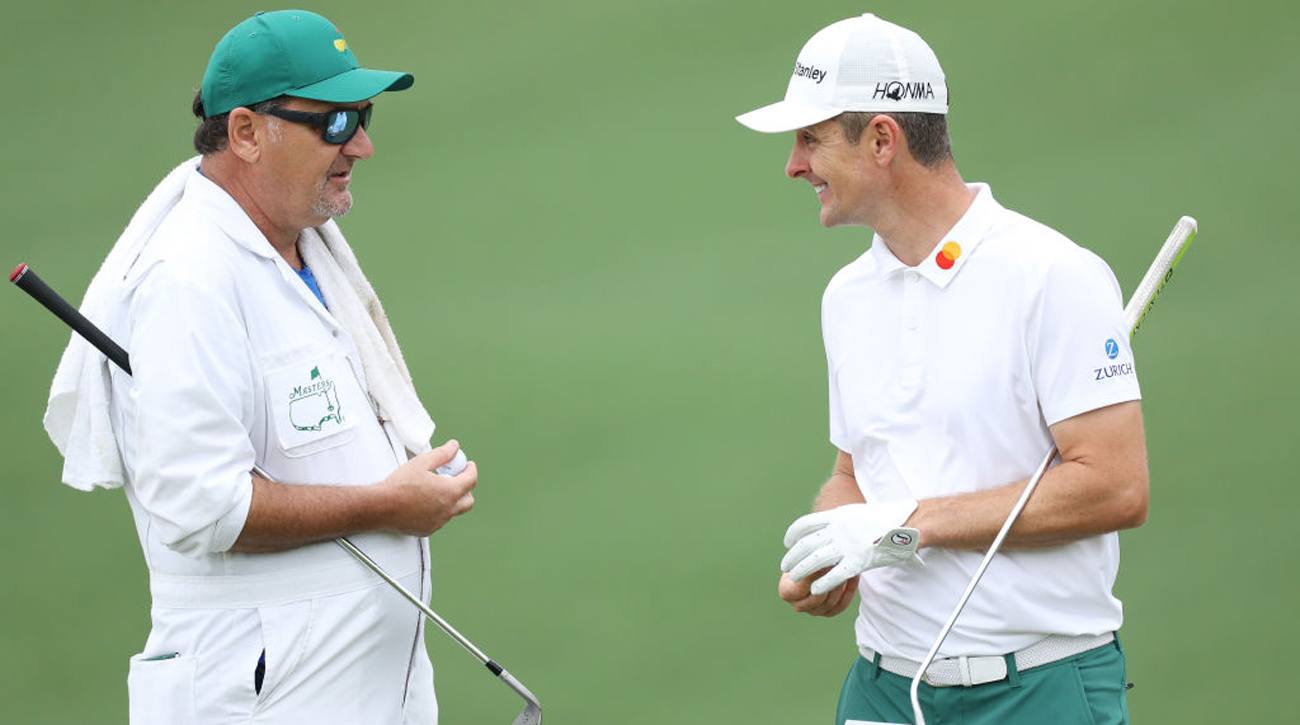 Still he has a long way to go to catch McIlroy's performance there. The Irishman has won there twice, finished in the top 10 four other occasions, and is the all-time money leader at this event.
It is not surprising that McIlroy is the overwhelming favorite this week. The Westgate Las Vegas SuperBook has him at 6/1, while Rickie Fowler and defending champion Jason Day is at 10/1.
Rose Down Board
It is a bit puzzling why Rose is at 12/1 considering his record here and his performance this season. The English golfer won the Farmers Insurance in January, and has a top-10 finish at The Players Championship and the World Golf Championships-Dell Technologies Match Play.
It is the first time back at Quail Hallow in three years, but Rose knows the course, and believes it fits his game.
"You have to respect a lot of pin placements here, you have to keep it under the hole," Rose said. "I think you're playing a more defensive style of golf at times. I think that suits me."
Rough Masters
Rose was also the third pick to win the Masters at 12/1, and many thought he had a decent chance. Rose certainly believed his game was in position to make a run at a Green Jacket.
He thought he had put a tied for 63rd at the Arnold Palmer Invitational behind him and even without his best effort, managed to finish tied for eighth and tied for ninth in his next two events.
Two weeks later he was at Augusta National, struggling in his first round, posting a 3-over 75. He followed that with a 1-over par and missed the cut.
In retrospect, Rose believes he didn't have enough preparation for the season's first major championship. That is a mistake he wants to avoid for the PGA Championship, which is in two weeks, a big reason why he is playing the Wells Fargo Championship.
"I was always just sort of fighting my game a little bit," Rose said, "and then you're sort of cramming for an exam. By Thursday, I tanked a little bit."
Chasing McIlroy, Day
Rose will need a sharp four rounds if he is going to win, especially with a fairly stacked field. In addition to Rose, three other golfers in the Official World Golf Rankings – McIlroy, Day, and Fowler, are in the tournament.
While the focus is on McIlroy's record at Quail Hollow, Day should not be overlooked. The Australian is attempting to match McIlroy's feat of winning this event twice.
Day has five top-10 finishes this season, including a tie for fifth at the Masters. Day said after last year's Wells Fargo Championship victory the win was important because he struggled the final day.
"One of the best wins I have ever had," Day said. "You play sit there and play mental games with yourself, subconsciously saying, 'You can't do this. You're going to fail, you're going to fail. I just kept on saying to myself, 'Forget about it and keep pushing.'"