After making it through 90 days in the Orlando bubble without a single case of COVID-19, the NBA couldn't get through two days of its 2020-21 season before the virus showed up.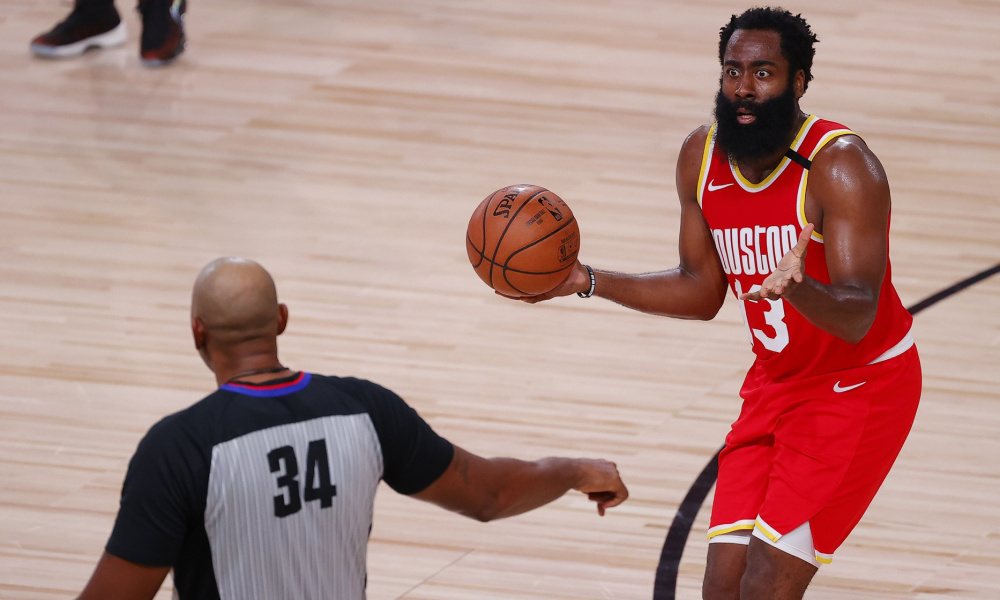 The league announced the evening game between the Houston Rockets vs. Oklahoma City Thunder was postponed due to an outbreak on Wednesday.
The NBA announced the game was off at 5:30 p.m. ET, with tipoff scheduled for 8 p.m. ET in Houston.
"Three Houston Rockets players have returned tests that were either positive or inconclusive for coronavirus under the NBA's testing program," the NBA said in a statement. "Following the contact tracing protocol, four other players are quarantined at this time."
As a result of the tests, Houston didn't have the minimum eight players available for Wednesday's game. The matchup was set to take place at the Toyota Center in Houston, one of the few venues in the league allowing fans to attend in person.
At the same time, star guard James Harden is in quarantine after a video emerged on social media of him attending an indoor party while not wearing a mask. Harden was fined $50,000 by the league as its protocols "prohibit attending indoor social gatherings of 15 or more people, or entering bars, lounges, clubs, or similar establishments."
Houston Cleared to Travel to Portland on Saturday, Thunder Moves on to Charlotte
The NBA's new protocol on contact tracing gives the league the ability to decide on possible timelines for return.
The season tipped off Tuesday night when Kevin Durant, with the help of Kyrie Irving and the rest of the Brooklyn Nets, dismantled his former team, the Golden State Warriors.
The late-game featured the Los Angeles Lakers receiving their championship rings, but failing to win against their in-town rival, the LA Clippers. It was TNT's best opening night since 2017, with 2.85 million viewers.
Houston's next scheduled game is at the Portland Trail Blazers on Saturday. The Thunder flew back to Oklahoma City on Wednesday night. They will leave early Christmas Day to fly to Charlotte for their hopeful season opener vs. the Hornets at 4 p.m. ET.