Marquette's Markus Howard is 39 points away from breaking a record that Lawrence Moten has held for 25 years. Moten scored 1,405 points in Big East Conference regular season play while at Syracuse. When Marquette meets Butler today, Howard will get one step closer to claiming that record.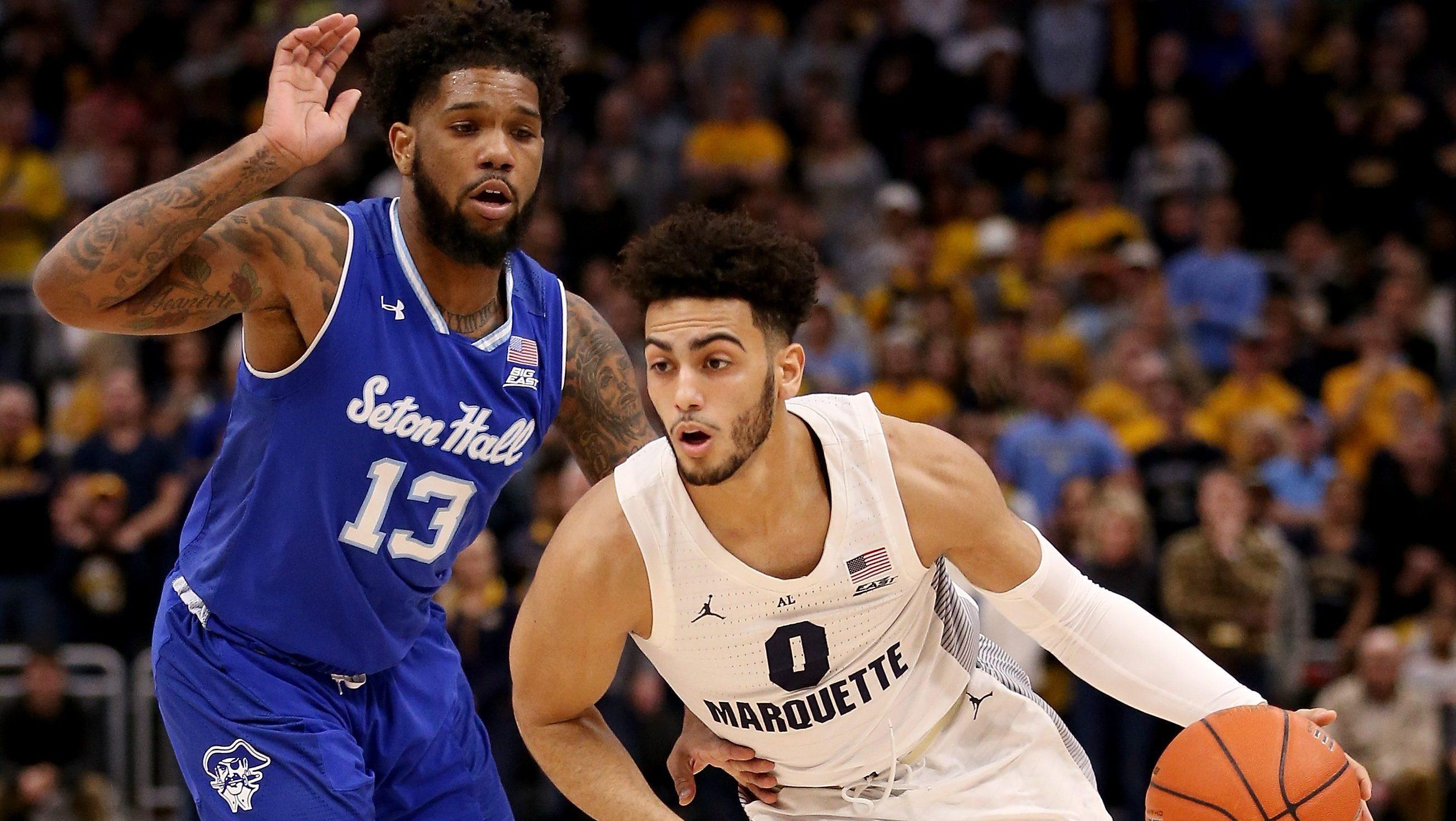 Howard is currently this year's points leader in the Big East Conference, averaging 27.9 points per game. So if he has an "average" game against Butler today, Howard may have to wait until Wednesday's game against Villanova to crack Moten's record. If he has a game like he did against USC, the record could be his by the end of the day.
Lawrence Moten set the record for Big East conference points scored back in 1995. On one hand, it's hard to imagine that the Big East talent of that era and beyond couldn't crack Moten's record. Patrick Ewing, Chris Mullin, Allen Iverson, Ray Allen, and Donyell Marshall all fell short. Moten, however, was one of the most consistent scorers in Syracuse history.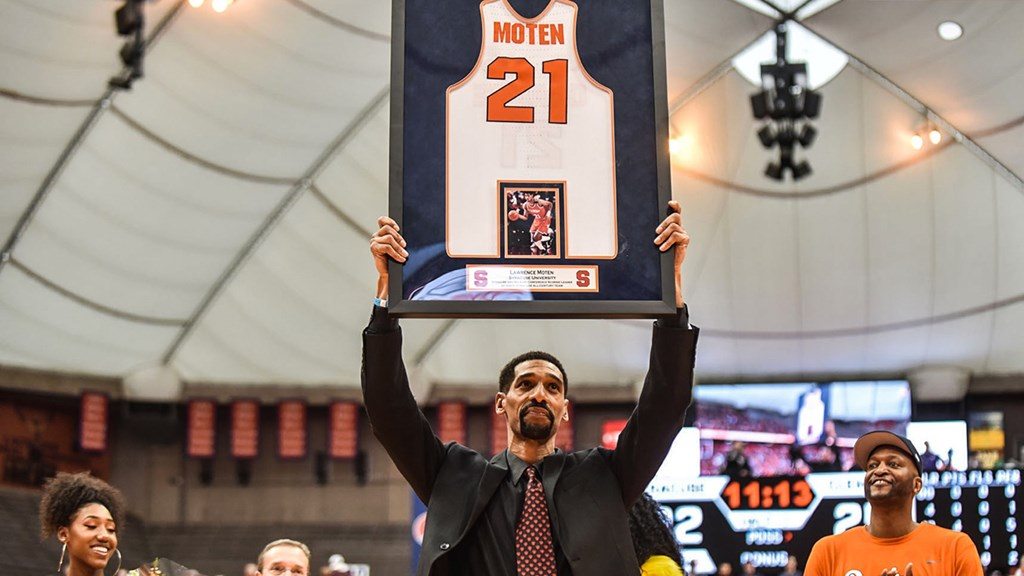 The 6-foot-5 guard was so smooth, they called him "Poetry in Moten." He played a few years in the NBA, first for the Grizzlies and then for the Wizards. After that, he both played and coached in the ABA. Today, Moten is back in Syracuse and is part of the Promise Zone program in the Syracuse City School District.
Moten's NCAA Highlights
Only player in Syracuse history to score 500 points in four straight seasons
Syracuse career points record holder with 2,334 points
Big East Conference all-time regular season leading scorer – 1,405 points
Averaged 19.3 points per game
Scored in double figures in 118 out of 121 games
First player since Dave Bing to lead Syracuse in points for three straight seasons
Howard, Moten Big East Record Company
Lawrence Moten: 1,405
Troy Bell: 1,388
Markus Howard: 1,366
Terry Dehere: 1,320
Chris Mullin: 1,290
Syracuse.com recently asked Moten about how he felt about Howard potentially breaking his record. "A lot of great players have come out of the Big East," Moten said. "Ewing, Mullin, Pearl, Billy Owens. To be the No. 1 guy for 25 years? I thank God for giving me the ability to play well and do what I was able to do."