The AFC South could see half of the division's coaches fired by the end of the season if their teams don't improve. Houston Bill O'Brien, and Jacksonville's Doug Marrone are both on the hot seat. O'Brien is at 12/1 to be canned, with Washington's Jay Gruden (3/1), New York Giants' Pat Shurmur (7/1), and Detroit's Matt Patricia (10/1) the only ones above him.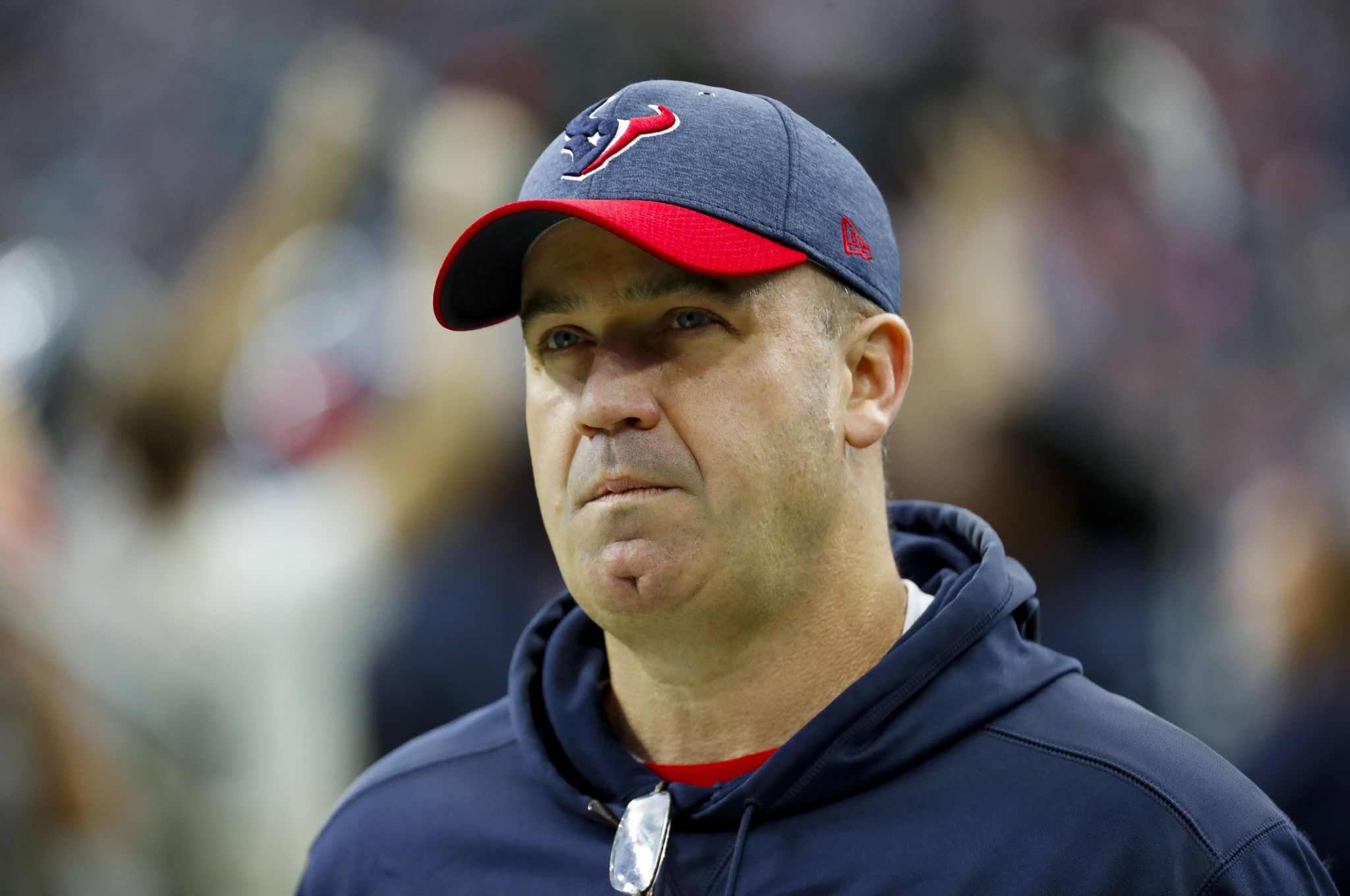 Marrone, who saw his team win just five games last year, has a Super Bowl MVP in Nick Foles now at quarterback, and will be expected to improve.
AFC South            2018 Record    Win Division Odds Super Bowl Odds

Houston Texans         11-5                  +400                       +4000

Indianapolis Colts      10-6                  -140                        +1400

Tennessee Titans        9-7                   +600                       +10000

Jacksonville Jaguars   5-11                 +450                       +5000

Odds Courtesy of Westgate Las Vegas SuperBook
The division will be a little more competitive than last year, but it will probably come down to Houston or Indianapolis. We look at three issues that need to be addressed this year.
Will Houston's Bill O'Brien be Fired?
Houston's season was a disappointment last year, and as quarterback DeShaun Watson goes, so goes coach Bill O'Brien's chances of keeping his job. The team did address the woeful offensive line. Watson was sacked 62 times last season.
The offensive line did improve towards the end of last year, and with two linemen picked up in the draft, may have some reinforcements. They have to do better if Watson is going to have any success.
The wide receivers got upgraded from last year, so that will help as well. If they don't win the division, though, it may not be enough to save O'Brien's job.
Can Nick Foles Lead Jacksonville to Playoffs?
The Jaguars picked up free agent quarterback Nick Foles and he will be expected to get Jacksonville to the playoffs. Pretty optimistic for a team that won five games last year.
Foles doesn't have near the talent surrounding him like he had in Philadelphia. He is going to have to make magic happen with the receivers he inherited. Foles, though told reporters he likes the group he has.
"We have a long journey ahead of us," Foles said. "We played together through the spring, so we understand each other a little more. We're able to talk about the ins and outs of route-running, and what I'm thinking."
Will Indianapolis QB Luck Get Injured?
Andrew Luck came back from a lengthy injury and began training camp with limited reps on the first day. The team said it was the calf injury that kept him out of Spring drills, and that they didn't want to do any more damage.
Luck told the Indianapolis Star that he should be ready by the start of the season.
"It's all about progress," Luck said. "I wasn't in a position to go in and test it or push it. I think I did an appropriate amount of work today, got better, and we'll keep adding."
Luck is just a season removed from a shoulder injury that required surgery, and kept him off the field for nearly a season and a half. At 29-years-old Luck isn't getting any younger, and the team needs to protect him better if he is going to play a full season.