Every team has a player that they can't be without. Now, with the 2019 season about to start, Malcolm Butler needs to play up to his big contract, while Nick Foles has to show he can lead a team other than the Eagles.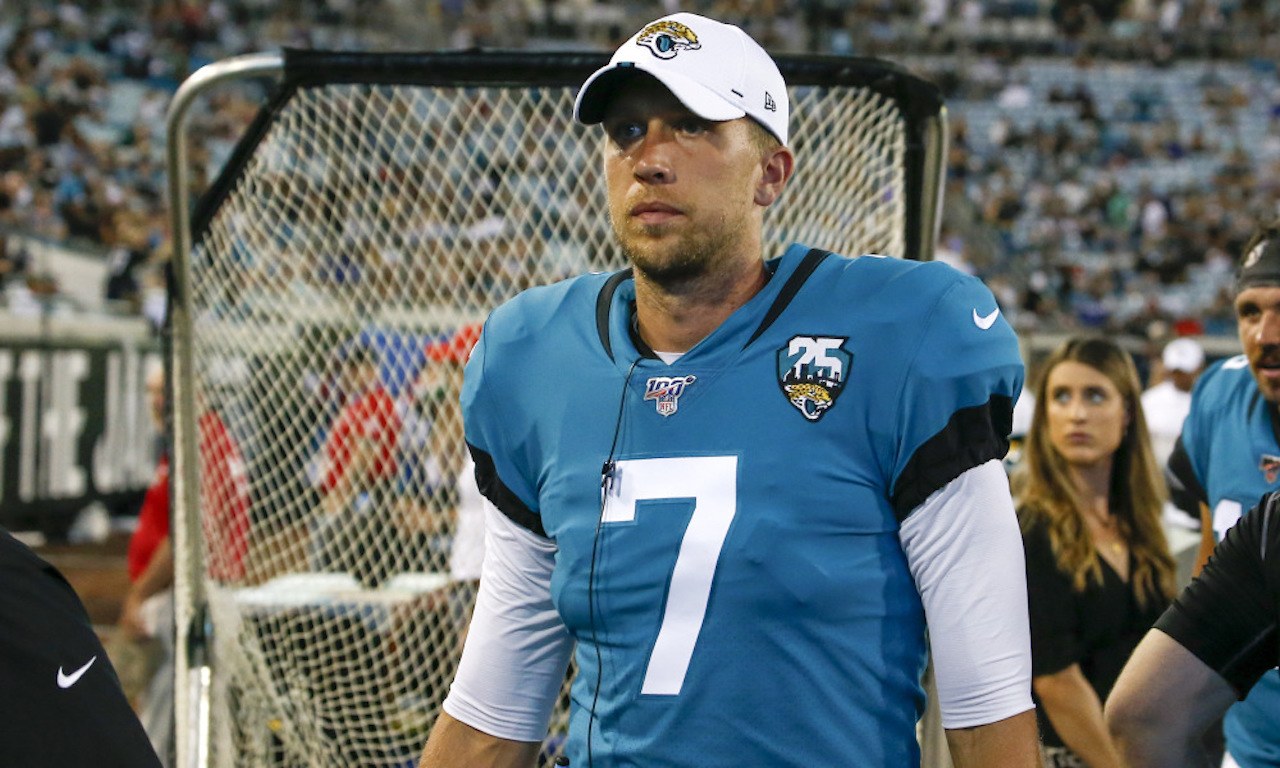 This is the latest in a series about players that teams simply can't afford to lose. Here's a look at four players in the AFC South that are vital to their team's success.
Jags Depend on Foles
Jacksonville needed a franchise quarterback. Nick Foles wanted to be a starter. Now, after a four-year, $88 million contract has been signed, the Jaguars get to see if Foles can lead them back to the playoffs after last season's disastrous 5-11 record.
Foles spent training camp bonding with his teammates, and wide receiver DeDe Westbrook already believes replacing Blake Bortles has been a huge plus.
″Nothing against Blake at all. I mean, Blake is a great friend of mine. But to be out there with Nick, a Super Bowl MVP quarterback, obviously, that's what we've been lacking,″ Westbrook told the Florida Times-Union. ″For me to go out there and pretty much showcase my skill with one of the best quarterbacks in the league is going to be a huge thing. Not only for me, but the guys around me.″
Foles is listed at 66/1 to win the MVP award, and might be a good value bet if he does what many expect him to do in Jacksonville.
Is JJ Watt Returning to Form for Houston?
Last year was the first in three seasons where Houston defensive end JJ Watt was healthy and played all 16 games. It made a difference. The team went from 20th in total defense to 12th.
The 30-year-old started his comeback in 2018, recording 16 sacks and 61 total tackles. Now he has to increase those numbers to his 2014 and 2015 levels, when he won back-to-back Defensive Player of the Year awards with five more sacks and 15 more tackles. Bovada has him listed at 8/1 to win Defensive Player of the Year for the third time in his career.
Coach Bill O'Brien said having the offense practice against him can be difficult.
"From an offensive perspective, it's always hard when he's back in there because we're trying to execute the play," O'Brien said. "But it's great to have him out there. He's an awesome player, great guy, a guy that's really put the time in in the offseason, and he's really looking forward to having a great year."
Tennessee Can't Get Enough Malcolm Butler
After signing a five-year, $61-million contract last year to play cornerback for Tennessee, Butler was a bit of a bust. At least in the first half of the season. He wasn't near to the form he had shown in New England, and fans were wondering if he was worth the money. The second half of the 2018 season was much better. Butler said he blocked out the criticism and just played harder.
Now Butler needs to be what was expected of him, which is being an anchor on a Titans defense that was No. 6 against the pass.
"It's a new year, a new season and a new me. I'm ready to play," Butler told TitanInsider.com. "I'm very relaxed. It's not my first rodeo now. I'm relaxed. I know my teammates, I know my coaches and my playbook."
Darius Leonard Needs a Rookie Repeat
Many thought Indianapolis made a mistake taking Darius Leonard with the 36th pick in the 2018 draft. The rookie linebacker then spent the entire season showing those people how wrong they were.
Leonard finished as the NFL's leading tackler with 163 tackles and seven sacks. He won NFL Defensive Rookie of the Year, and was named First-Team All-Pro.
There isn't much needed for an encore — just replicating last year would be enough. That's not good enough for Leonard, though. He is at 33/1 to win Defensive Player of the Year, and believes he can top his rookie stats.