After eight weeks of play, we're approaching the midway point of the 17-week NFL season. We've graded all of the teams in the AFC for a midterm report card, and no shocker here, but the undefeated Pittsburgh Steelers sit at the head of the class while the winless New York Jets flunked.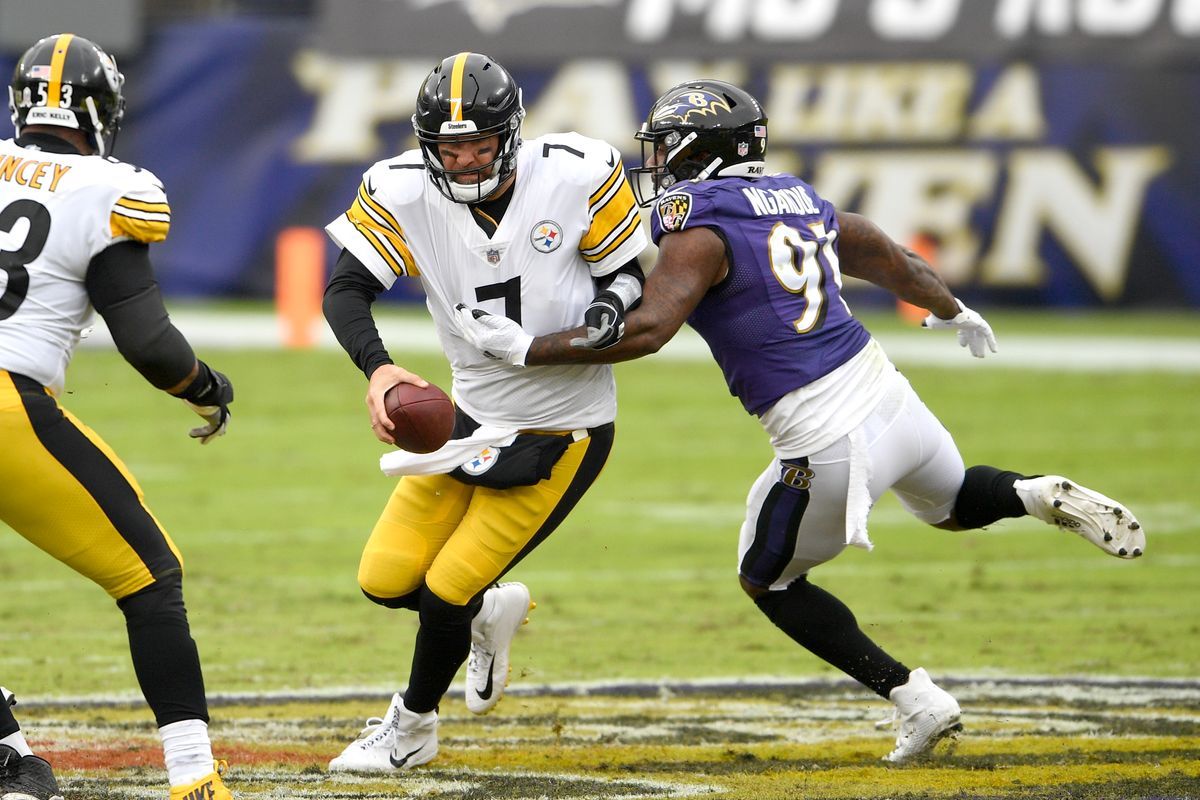 The defending champion Kansas City Chiefs are also receiving high midterm grades with just one loss on the season.
Once Tom Brady left New England, everyone assumed the Patriots would dip a bit, but the mighty Bill Belichick would elevate a scrappy squad into Super Bowl contenders. That narrative didn't happen, at least in the first half of the season. The Pats are 2-5 heading into Week 9 and, if they weren't matched up against the winless Jets this week, the Pats could have started the season 2-6. Meanwhile, down in Florida, Brady and the Tampa Bay Bucs have the second-best record in the NFC.
Honor Roll: Pittsburgh Steelers
Pittsburgh Steelers (7-0) … I doubt anyone would have predicted the only 7-0 team in the NFL this season would be the Steelers, but when Big Ben is healthy, they can go far. The big question for the rest of the season: did Pittsburgh peak too soon? GRADE: A+
Kansas City Chiefs (7-1) … Aside from one loss to the Las Vegas Raiders, the Chiefs hit their stride. They beat their biggest challenger of the season with a road win against the Baltimore Ravens. As long as they remain healthy, the defending champs are still the team to beat with 7/2 odds to win the Super Bowl. GRADE: A+
Model Students
Buffalo Bills (6-2) … Buffalo started 4-0 and the Bills Mafia went berserk. They've gone 2-2 since then, but have an AFC East crown within reach. GRADE: A
Tennessee Titans (5-2) … The haters thought they were a fluke last season. The lovers are bummed they're not 7-0. The Titans are the sixth-best scoring team in the NFL, which is one of the reasons the over is 5-2 and hit in five games. GRADE: A
Baltimore Ravens (5-2) … If you think the Ravens peaked too early last season and then ran out of gas, then you're not sweating too hard about their 5-2 start. Their two losses were against Kansas City and Pittsburgh, the top two teams in the AFC. Aside from those missteps, the Ravens took care of business in their other five games. If you're a "Nervous Nelson," then you think the Ravens are doomed. GRADE: A-
Not Too Shabby, Needs More Testing
Indianapolis Colts (5-2) … The Colts lost to the lowly Jags in the opening week, but Philip Rivers was still getting used to his new team. Since then, the Colts went 5-1. The Colts are ranked #5 in NFL in defensive scoring, allowing only 19 points per game. GRADE: B
Cleveland Browns (5-3) … The Browns jumped out to a 4-1 record and their best start since the mid-90s when Bill Belichick coached the team. They went 1-2 since then with a tough three-game stretch that included losses to the Pittsburgh Steelers and Las Vegas Raiders. The Browns have three easy games in November and could be 8-3 before their next big challenge in December when they have to play the Titans on the road. GRADE: B
Just Getting By
Las Vegas Raiders (4-3) … The Raiders are a weird team this year. They've beaten New Orleans and Kansas City, yet they've lost to the Patriots. But they're above .500 and fighting for a wild-card spot. GRADE: B-
Miami Dolphins (4-3) … The Fish benched FitzMagic and are now testing out Tua. The defense is what's kept the Dolphins in games. The Fins allow 18.6 points per game, which is ranked #1 in the NFL in defense. Then again, they're beating up on lackluster AFC East teams like the Jets and the downtrodden Pats. GRADE: B-
The C Student
Denver Broncos (3-4) … Denver continues to search for a clone of John Elway, but for now, Drew Lock is their guy. The Broncos struggle on offense and are ranked #6 in fewest points scored, yet they still have three wins. GRADE: C
Cincinnati Bengals (2-5) … The Bengals started out slow, but they've looked much better in the last couple of games. QB Joe Burrow looks like a bona fide top pick because he's more than held his own in one of the most physical divisions in the NFL while playing smashmouth football against opponents like the unbeaten Pittsburgh Steelers. GRADE C-
D Is for 'I'm Disappointed in You'
LA Chargers (2-5) … The Chargers are in rebuilding mode and their record reflects it. On the plus side, QB prospect Justin Herbert looks good, and he's been improving every week. GRADE: D
New England Patriots (2-5) … The Evil Empire took one in the family jewels this season. This might be the only time Belichick has ever gotten close to flunking in New England. Then again, it's not his fault. Between COVID opt-outs and slim pickings on offense, you can make an argument that many other coaches would be 0-7 with this squad, and it's the genius of Belichick that has them at 2-5. GRADE: D
Big Fat F for Failure
Houston Texans (1-6) ... Sun Tzu said every battle is won before the soldiers take the field. The Texans were doomed before the season even started. Once Bill O'Brien traded DeAndre Hopkins, you knew it was game over. The Texans finally won a game after they fired O'Brien. GRADE: F
Jacksonville Jaguars (1-6) … After upsetting the Indy Colts in Week 1, the Jags lost six in a row. Without Gardner Minshew for an unknown amount of time, the future looks grim. GRADE: F
New York Jets (0-8) … The LOL Jets are in tank mode, but even their die-hard fans think they'll screw up the pursuit of Trevor Lawrence. The Jets, led by offensive genius Adam Gase, average 11.8 points per game for the lowest-scoring team in the NFL, or ranked #32. At least 20 other NFL teams score twice as many points as the Jets. At least 26 teams score 10+ more points than the Jets. If we were to grade the Jets numerically, they'd get a big fat zero. GRADE: F