Every team in the NFL has a player that they can't be without. Baltimore's Lamar Jackson, 22, needs to prove management made the right decision when they selected him over Joe Flacco as the starting quarterback. Cincinnati's Joe Mixon has to carry the load and stay healthy.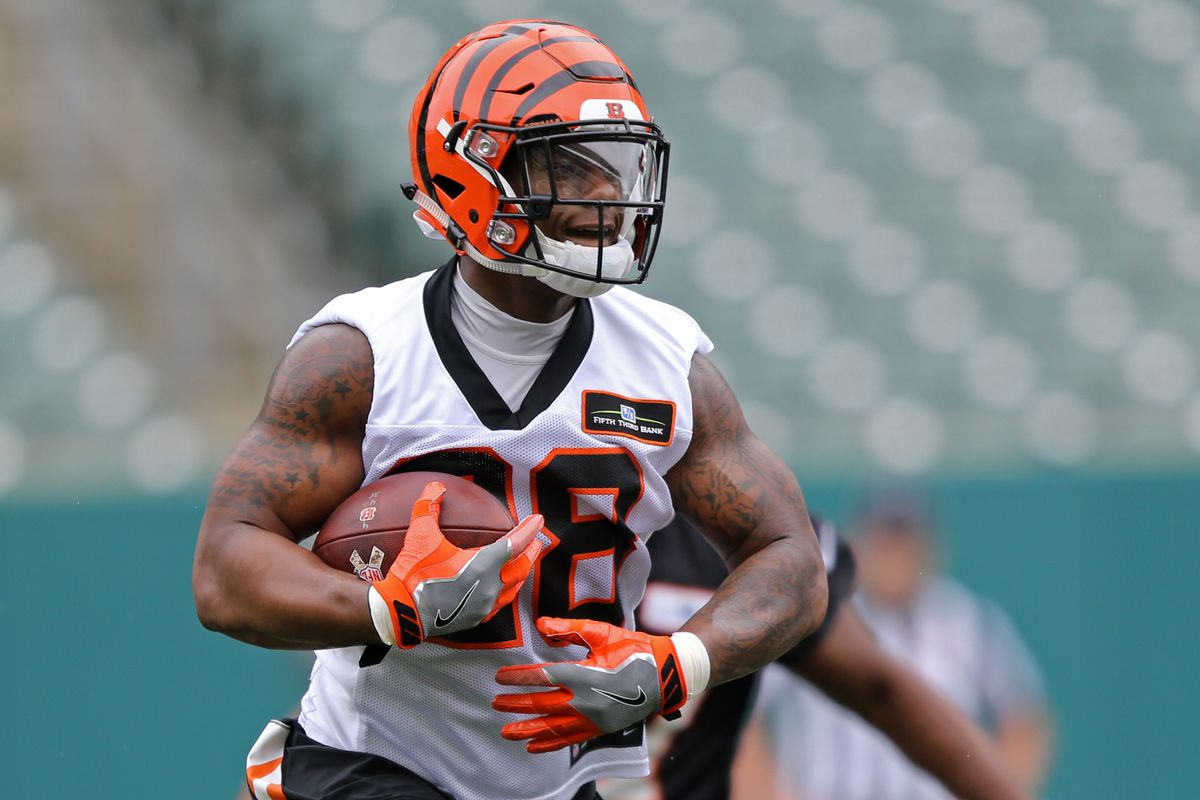 This is the first of a series of stories about players that teams cannot afford to lose. To start, these are the four players in the AFC North that are vital to their team's success,
Baltimore's Jackson Can't Stumble
This is a must year for Baltimore quarterback Lamar Jackson. The team has put its faith in the 22-year-old, trading away veteran Joe Flacco. Now he has to prove that he can be an NFL quarterback.
When he was made the starter last year, he had 1,201 yards, six touchdowns, and three interceptions in seven games. He has the enthusiastic backing of his coach, John Harbaugh.
"I think it's been way better. Just watching the practices, you probably saw it," Harbaugh said. "Lamar makes very few mistakes with ball handling right now. The snaps have been much more accurate than they have in the past, so that starts everything off on the right foot. You haven't seen a lot of the more complicated ball-handling plays, but the ones we have run have been well done."
Jackson is 55/1 to win the league's MVP.
Pittsburgh's Heyward Must Lead Defense
Pittsburgh Steeler Cameron Heyward began his career as a defensive end, but this season coach Mike Tomlin has toggled him from that position and tackle. At 6-5, 295 pounds, this team captain has helped bring back Pittsburgh's reputation as a defensive force.
Last year the Steelers were sixth in rushing yards allowed, and tied for first in sacks with 52.
Sure, Pittsburgh may be a strong contender to go to the playoffs As Heyward goes, so goes the defense. Linebacker TJ Watt gets more credit, but the mayhem Heyward creates up front allows Watt lanes to attack opposing quarterbacks.
Cleveland's Robinson Needs to be Protective
Cleveland Brown's offensive tackle Greg Robinson is on his third NFL team, and seems to have found a home. Coach Freddie Kitchens has put his faith in the 26-year-old to protect quarterback Baker Mayfield.
So far Kitchens has said Robinson's performance in preseason has been hit and miss. The No. 2 pick in the 2014 draft, though, said he is ready to live up to the $7 million one-year contract he was given this year.
"Honestly, it's up to me to mess this up," Robinson told AL.com. "I would say early on it was just more so me taking off to just my technique, depending more on my strength and my athleticism. But now I've tried and openly taken advice from my coaches and tried my best to incorporate the things that they're trying to teach into my game. It's helping me a lot, and it's kind of slowing the game down for me."
Cincinnati's Mixon Carrying Load
The team was dealt a blow when star wide receiver AJ Green got hurt. With him missing an unknown number of regular season games, the receiving corps will be utilizing others to take up Green's production.
Which makes running back Joe Mixon's role even more valuable. He was the league's fourth leading rusher despite missing two games. He is listed at 20/1 to have the most rushing yards this season.
New coach Zak Taylor's offense has Mixon a focus, and the running back is excited about this season.
"It's night and day from what everyone has seen these past years from the old Bengals. Coach Taylor, he's got it where it's going to be a nightmare for the defense. I look forward to it. Everybody has to take it upon themselves to be the best of themselves in this offense. You can count on the people and leaders out there to deliver."