Wrestling fans will have a decision to make in October, as both All Elite Wrestling (AEW) and World Wrestling Entertainment (WWE) will be broadcasting television shows on Wednesday nights.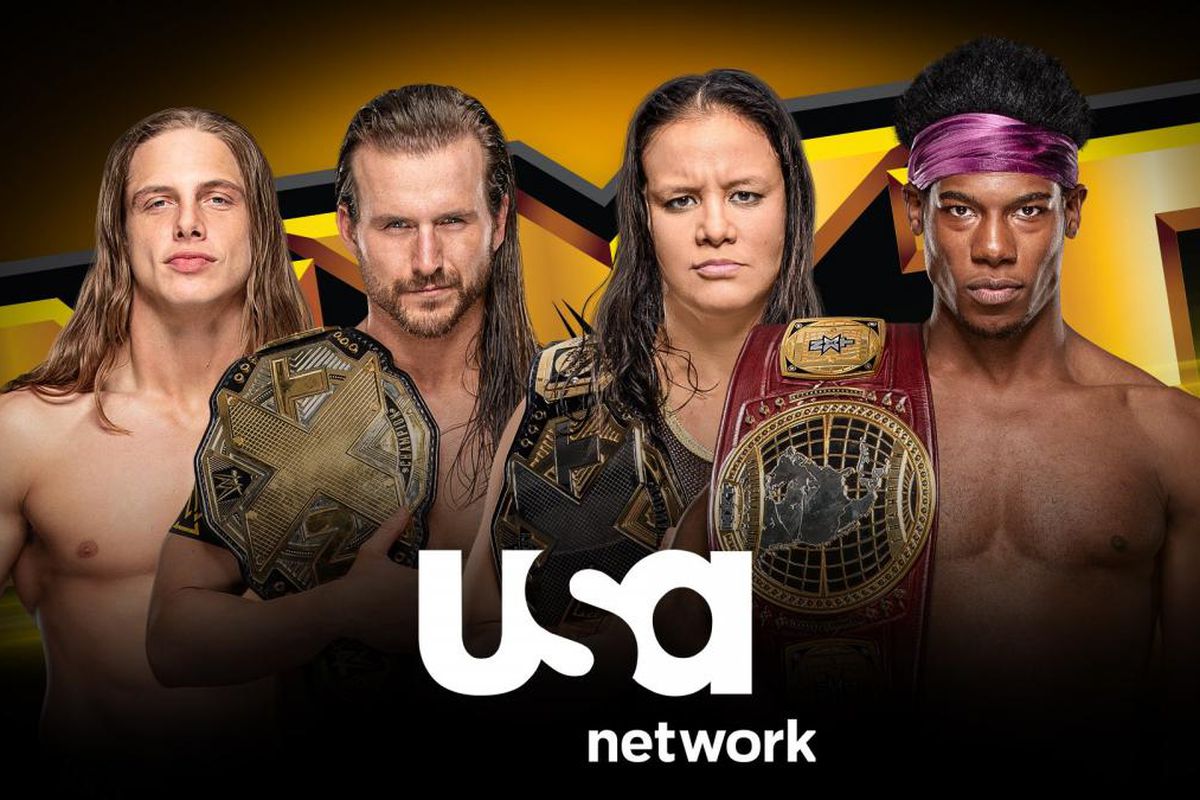 This marks the first time since the end of the Monday Night Wars between the then WWF's Monday Night Raw and WCW's Monday Nitro, when the two major shows went head-to-head each week from 1995 through 2001.
AEW, NXT Both Cater to Diehard Wrestling Fans
The stakes won't be quite as high this time around. Rather than pitting two flagship shows from major established brands against each other, this new competition will feature a secondary WWE product against the first television show for the upstart AEW.
WWE is moving its NXT show from the WWE Network to cable television, as it will air on the USA Network starting in September. The show, which features wrestlers who have experience on the independent circuit and/or train out of the WWE Performance Center, had been the most popular programing on the streaming network. The move to television will force the one-hour NXT broadcasts to move to two hours, though the increased commercial breaks should reduce the adjustments needed to expand the televised version of the show.
Meanwhile, AEW has already announced that it will be broadcasting a two-hour show Wednesday on TNT starting on Oct. 2. And while NXT was already airing on Wednesdays in its streaming format, there's little doubt that WWE was looking to start a battle by moving the show to television.
One of the key reasons for AEW's early success has been the promotion's emphasis on a more traditional form of professional wrestling, in which in-ring quality and compelling characters were emphasized more than gimmicks and production value.
But while that may run counter to WWE's "sports entertainment" format – one that leans heavily on the entertainment side of that moniker – that's not the case for NXT, which has similarly produced consistent, quality matches and long-term storylines that pay off in big ways for invested fans. That approach has allowed NXT to build its own dedicated fanbase, and makes it much more than the minor league for budding WWE stars that it once was.
Triple H Denies Counter-Programming Motive
That makes NXT the perfect opponent for AEW in a primetime Wednesday night television slot, as both shows will be gunning for the same type of wrestling fans. But Paul "Triple H" Levesque, who has been responsible for building the NXT brand over the past several years, has scoffed at the idea that WWE is purposely trying to go head-to-head with AEW.
"We have content all over the place, and if people want to talk about counter-programming, Wednesday has been the home of NXT forever," Levesque told Sporting News earlier this month. "When other people announce Wednesday [shows], you don't talk about counter-programming, you just head the announcement. For us, everything is counter-programming."
The addition of NXT will give WWE three major programs on television each week. Raw will continue to air on Monday nights on the USA Network, while SmackDown – which currently airs Tuesdays on USA – will be moving to Fox this fall.
AEW has had an impressive start in 2019, selling out arenas for its debut show Double or Nothing as well as several smaller cards. The promotion, which has the financial backing of the family that owns the Jacksonville Jaguars, has signed a mix of top independent stars like Kenny Omega and familiar WWE faces like Chris Jericho and Jon Moxley.