Philip F. Anschutz is set to sell his stake in the NBA's LA Lakers to LA Dodgers owners Mark Walter and Todd Boehly. Anschutz, founder of the entertainment and sports conglomerate AEG, owns 27% of the Lakers. The proposed sale still needs approval by the NBA's Board of Governors.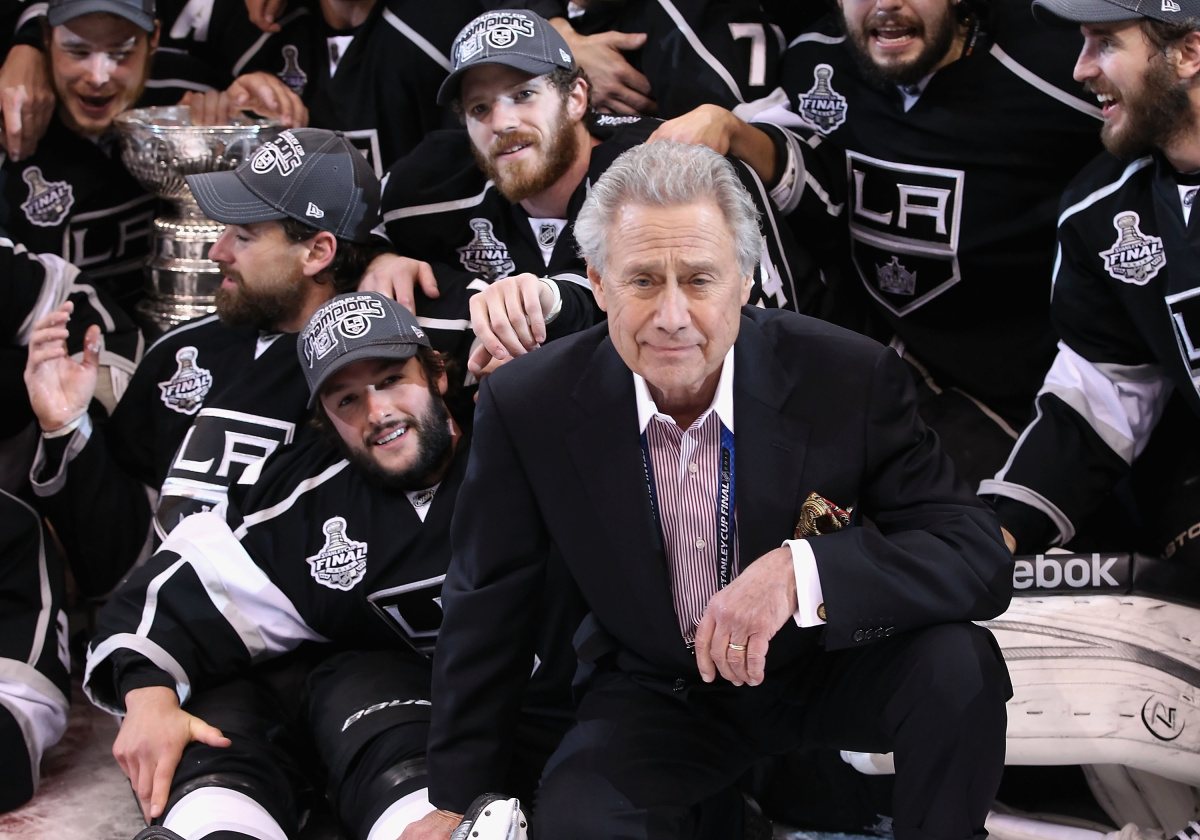 Assuming Sportico's sources are accurate, Anschutz will be selling his 27% stake in the NBA team at a relative high. Although Forbes has valued the Lakers franchise at $4.8 billion. this new deal pushes the franchise's value to over $5 billion. Considering Anschutz bought his stake in 1998 for $268 million, he'll do fine financially.
Lakers and Dodgers: Keeping it in the LA family
The Lakers' soon-to-be owners are no strangers to the LA sports world. Walter and Boehly were part of the ownership group that bought the LA Dodgers in 2012. Walter and Boehly also acquired the WNBA's LA Sparks in 2014. And Anschutz won't be abandoning the LA sports scene.
Anschutz still owns the NHL's LA Kings and MLS' LA Galaxy. His company, AEG, also owns the Staples Center. Last month, the Lakers renewed their lease at the Staples Center through 2041. Tim Harris, the Lakers' president of business operations, talked about the continuing relationship between the team and Anschutz.
"Given the lease extension, we look forward to another 20 years-plus of business with AEG," Harris said. "There isn't a lot that changes. We get to add more partners. We don't view this as Phil is going anywhere."
The Buss Family Trust still owns a majority share in the Lakers. When Anschutz bought his Lakers stake more than 20 years ago, he was granted first right of refusal on any subsequent sales. In other words, he had the first opportunity to buy any other stakes, including the Buss', that came up for sale. It is not known if that condition will transfer to Walter and Boehly.
The man who saved soccer
Anschutz was a part of the Lakers' golden years. He got to enjoy the Kobe and Shaq era. He even got to see the start of the LeBron era — watching that yield a 2020 NBA Championship ring. But Anschutz will always be best known for his contributions to another sport. In fact, MLS named their championship trophy after him.
Anschutz was instrumental in starting MLS in the mid-90s, but his biggest contribution came in 2002. That year, Anschutz owned six of the league's 10 teams, keeping them afloat until the MLS found its financial footing. Luckily for Anschutz and MLS, that came sooner rather than later. After the US made the quarterfinals of the 2002 World Cup, soccer's popularity in the US soared.